Jobs

Screwfix - Assistant Manager - Bolton 26 June 2019
Job Title/Position: Screwfix - Assistant Manager - Bolton
Company: Screwfix website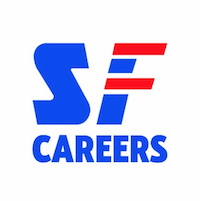 Location: Bolton
Closing Date: 26 July 2019

Contact Name: Danni Kilroe
Telephone: 01935 441740
E-mail: danni.kilroe@screwfix.com

Job Ref: 1900006109
Salary/Rate: Up to £22,500
Shifts/Hours: Full time, fully flex

Job Description:
This is your chance to step up. Supporting the Branch Manager, you'll be a hands-on, lead-by-example, inspirational force to be reckoned with.

Brilliant with both your customers and your team, you'll roll your sleeves up and do what's needed to make a success of your store.

Yes, it's about making the store run smoothly, from front of house to the warehouse. Yet it's also about your attention to detail. You're always looking for ways to improve what we do and how we do it, knowing that small difference can make a big impact. Not just to the profitability of the store, but to your future with us too.

Thank you for the excellent presentation that you gave at Woodbury Park on Thursday morning. It was very interesting and thought-provoking for our Retail members. The feedback has been excellent.


Martin Elliott. Chief Executive - Home Hardware.