UK DIY News
Does Bunnings have B&Q rattled?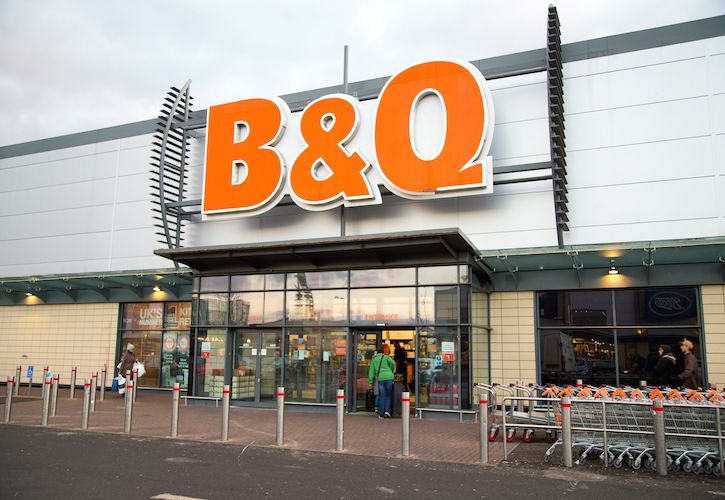 Just like the rest of us, it looks like B&Q were thrown completely off guard by Wesfarmers decision to purchase Homebase from HRG. That wasn't the only surprise that the Aussies had in store for us last week, as they went further and announced the rebranding of the Homebase business to Bunnings and a massive planned investment of £500m.
Earlier this week Richard Goyder, Wesfarmers MD put some more detail to their plans:-
"The acquisition is the first step in building a further growth platform for Bunnings with additional planned investment of approximately £500million in the Homebase team and assets to build a new Bunnings-branded business over three to five years. We will combine essential local elements with the best of Bunnings to bring customers in the UK and Ireland an exciting new home improvement and garden offer."
This is brilliant news for the Homebase team, both store and Head Office staff alike, as Bunnings are going to need the experience and expertise that they have built up over many years.
In response to some serious questions raised by shareholders back home, Richard went further and stated "The opportunity to enter this attractive market through the acquisition of Homebase has been comprehensively researched and carefully considered by Wesfarmers and Bunnings. The Bunnings team has done a lot of work to make sure it understands the market and the opportunity, including having visited hundreds of stores, spending significant time researching the market and closely studying international retail expansions into the UK and other markets. Detailed due diligence has been completed and implementation and improvement planning is well advanced."
The Wesfarmers guys are clearly very serious about shaking up the UK Home Improvement market and that's exactly what seems to have rattled B&Q.
Less than a week after the Bunnings announcement, B&Q presented its 'One' Kingfisher Plan to their institutional investors and analysts. I'm sure they believed this plan would be universally welcomed by the city and shareholders alike and yet the response was luke warm at best and the share price immediately nose dived with Kingfisher becoming the biggest faller on the FTSE index by the end of Monday. See what the BBC had to say about it here.
Some analysts didn't pull their punches:-
Jonathan Pritchard, at broker Peel Hunt, said: 'We will watch the roadmap closely, because this is not the first time that we have heard that Kingfisher would be a strong player if it was unified, and a number of CEOs have tried and failed to bring common product and buying to the group.'
Since then (for reasons as yet unknown), B&Q have cancelled next week's supplier conference and they've rushed out a letter to suppliers in an effort to engender support and loyalty in the short period before the Bunnings big guns arrive. In the letter they talk about 'suppliers playing a key role in their journey' and that meetings will be arranged shortly to 'share the commercial agenda; sharing our strategies, reflecting on our partnership, agreeing commercial terms and creating joint plans for 2016'.
If Kingfisher and B&Q are serious about working with suppliers again, then that is great news and will be welcomed by all suppliers, but most won't be holding their breath. Time will certainly tell, but one thing is for certain, Bunnings' arrival in the UK is going to be great for consumers and suppliers alike as the retail battleground heats up both in-store and online.
However, let us finish by highlighting what we see as a stark and not insignificant difference between the two key players future strategy.
The Bunnings strategy focuses on investing in the existing Homebase team and delivering to UK and Ireland customers 'an exciting new home improvement and garden offer'.
The B&Q strategy focuses on transforming the business into 'One Kingfisher', moving to common store formats and product ranges across countries and optimising operational efficiencies. Can we ask, how does that result in putting consumer needs first?
Source: Insight Retail Team.
Why not join the debate on Twitter, LinkedIn and Google+?
29 January 2016

Thank you for the excellent presentation that you gave at Woodbury Park on Thursday morning. It was very interesting and thought-provoking for our Retail members. The feedback has been excellent.


Martin Elliott. Chief Executive - Home Hardware.