UK DIY News
Investors raise concerns over Bunnings UK&I strategy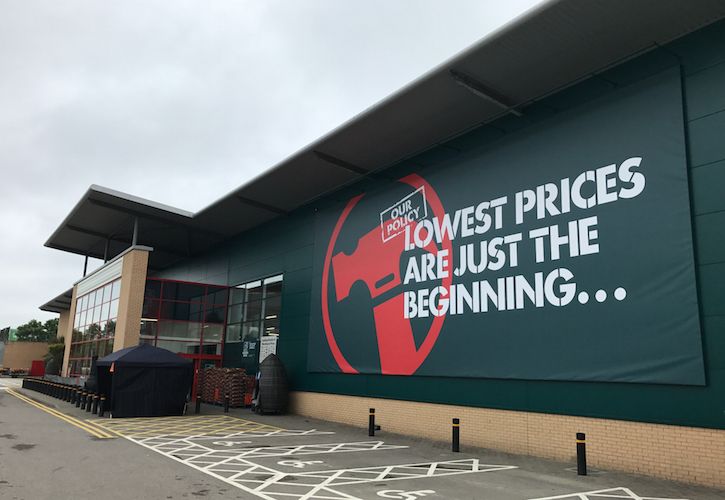 At a teleconference following their full year trading update, senior analysts challenged Wesfarmers on the strategy being adopted by Bunnings UK & Ireland. The Wesfarmers team, including Bunnings Group MD Michael Schneider were forced to defend the poor performance of the business, which reported an £54m loss in its first full financial year since acquisition. Read - Losses escalate at Bunnings UK & Ireland
David Errington analyst at Merrill Lynch described it as a "big loss", and questioned the core strategy of moving Homebase away from a high-low promotional to an everyday low pricing model. 'You're going to try to convert the UK market to non-promotional, that is a real worry. What's the risk that Homebase turns into a real disaster? You guys were pretty aggressive saying the business wasn't going to lose money. Where is this business going to go?"
Michael Schneider responded "there is a risk" but said in 1994, the Australian retail landscape was similarly based on a "high-low" promotional strategy, until Bunnings "came along and introduced EDLP. It's going to be a long slog, but what we're seeing in the Bunnings pilots, they're performing well," he said. Mr Schneider said with the conversion of the Homebase stores from a bathroom and soft furnishings focus to a core home improvement offering, it would "take some time" for customers to "understand what those stores are there for, irrespective of the pricing framework". "The opportunity for the Homebase stores is going to be more clarity and consistency in execution," he said.
Mr Errington wouldn't let it go, pointing out that in the five years before being acquired by Wesfarmers last year, Homebase was profitable. "In the first year it's lost $90m (£54m)," he said. "Something you've done going into this business is not right." Wesfarmers finance director Terry Bowen responded 'The quality of earnings you refer to when we took over, the best way to describe them was non-sustainable,' he said. 'What the business was doing was effectively through concession arrangements selling more and more of the store, indeed moving out into the car park, selling the car park spaces for car washes. When we stripped that out, by definition there was a fall in what the business' earnings would otherwise have been. Outgoing Wesfarmers managing director Richard Goyder added 'While significant transition, separation and integration activity was undertaken throughout the year to progress the acquisition agenda, the volume and pace of repositioning Homebase affected store executive and consequently trading performance'. he said.
Insight DIY Analysis & Commentary
The concerns raised by the analysts are spot-on. We're been tracking the performance of Homebase since 2010 and have watched closely as Bunnings UK&I revealed both their strategy and their financial results. We don't agree with Terry Bowens comments that the earnings from Homebase were non-sustainable. Although Homebase was not generating a good return, it was consistent. In the five years prior to the acquisition, Homebase delivered an operating profit of £48m, £23m, £11m, £19m and £20m. The first full year of ownership under Wesfarmers has resulted in a dramatic decline in turnover from £1.433bn in the last year under HRG ownership to £1.229bn this year and a decline in profitability from £20m to a loss of £54m. In our view this has only been partly due to the removal of concessions and around a £50m hit on kitchens and bathrooms. However, the factor having the greatest impact is the move to an EDLP strategy that has moved Bunnings from the most expensive Home Improvement & Gardening retailer in the UK to the lowest priced retailer. Read - Insight Retail Price Baskets
Coupled with both a dramatic increase in stock levels and increased staffing levels, it's not difficult to see where the profit has gone. Unless this business can generate a significant uplift in volumes (and I can't see where that's going to come from), the numbers simply don't add up. Worryingly for Bunnings, two key months for their business July and August have seen poor weather in the UK, which is likely to result in an even poorer start to their new year than forecast. Read - Kingfisher suffers as B&Q takes seasonal hit.
Source: Steve Collinge - Managing Director Insight Retail Group Ltd.
Like our analysis and commentary on the Home Improvement market? Sign up for the Insight DIY weekly newsletter here.
17 August 2017

Insight DIY always publishes the latest news stories before anyone else and we find it to be an invaluable source of customer and market information.

Max Crosby Browne - CEO, Home Decor