UK DIY News
So, what are Bunnings going to do with Homebase?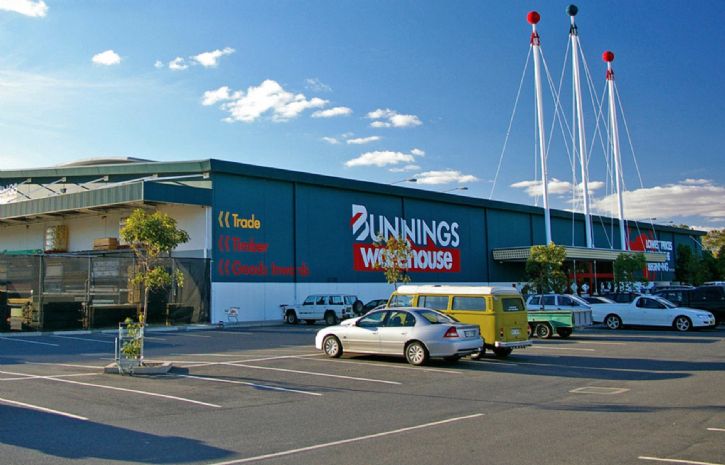 Earlier this week it was confirmed that Wesfarmers, Australian owners of the Bunnings Warehouse DIY Chain, will complete the acquisition of the 265 store Homebase chain sometime during the first half of 2016. It has to be said, that with a price tag of £340m, the team at Home Retail Group have pulled off one heck of a deal and must be rubbing their hands with glee.
Here at Insight DIY we always like to 'hit the nail on the head' and quite frankly say what most people close to this industry are already saying about this transaction, so here we go....
Those of us who have closely followed the highs and lows of our Industry over the last 20 years will probably view this transaction as slightly odd. As No.2 in the UK market, there is no doubt that Homebase is a key player, who has benefited on numerous occasions from the demise of weaker competitors, Texas and Focus DIY to name just a couple. However, even as number two in the market, they are a relatively weak brand with a poor strategy that has failed to make a decent profit for many years. A large proportion of their store estate consists of unprofitable branches that have received little care and attention and they are being pulled apart by online competitors and discounters like The Range and B&M who are beating them on price and service day in day out.
When major retailers such as Wickes and B&Q openly come out and say that they don't view Homebase as a competitor (as they have done in recent years) then that really is the time to worry. But let's put some hard facts to this. In the 2013 financial year, Homebase turnover was £1,431m and they generated an operating profit of just £11m. In 2014, turnover increased to £1,489m and profit to £18.9m and that is with the backing of Home Retail Group and the combined structural and buying synergies of Argos. In comparison, in 2014 B&Q achieved sales of £3,590m and operating profit of £116m, whilst Wickes generated £50.4m operating profit from a smaller turnover of £972m.
So with these facts in mind, we must consider the key question 'What are Wesfarmers actually going to do, that will change the fortunes of the Homebase business?'
The individuals who have been tasked to make these decisions, must as we speak, be scratching their heads and mulling over the options, whilst downing a few tinies round the barbie, topping up their tans for the last time before they board the plane to the UK.
It appears that the first major decision has already been made. They intend to ditch the Homebase brand and re-launch all stores as Bunnings Warehouses over the next 3-5 years. The Homebase brand is not particularly loved by consumers (few retailers are), but at least its well known and the millions of pounds of advertising over the last 20 years has certainly positioned it as a brand of choice to millions of consumers, particularly when it comes to gardening and homewares. Credit where it's due, HRG has done a fine job in acquiring some exclusive brands in recent years, Habitat, Schreiber and Hygena to name but a few and these have been effectively used by Homebase with in-store concessions and the rebranding of their kitchen and furniture ranges. However, unless you read the small print of the deal, you may have missed the fact that HRG own these brands and will only be licensing them to Homebase for one year following the sale. We assume that this is to provide sufficient time for them to re-brand everything.
So what are the fundamental things that Bunnings can change to make this business successful? Well they can't change the location or the size of any of the stores and as we know in retail, the first three priorities are always location, location, location.
But they can change the look and feel of the stores and have already committed to investing £500m to achieve this objective. They can also change the product offer, the pricing and the promotional strategy, although their strapline 'Lowest prices are just the beginning' sits rather uncomfortably next to the latest B&Q strapline 'Price is just the beginning'!
They can also support and train their staff - something that out of interest, Bunnings is well known for in Australia and could well make a key difference over here. But the key question remains - will these things really make all the difference? Well, Wesfarmers certainly think so, otherwise they wouldn't have paid £340m for the business and allocated another £500m as an investment fund. Out of interest, if the business is not able to increase its profitability above the levels achieved in 2014, it will take at least 44 years to recoup this investment.
Let's be honest, the industry needs some change and excitement and a new entrant like this will certainly stir things up a bit. Let's hope that an aggressive new competitor will shake Kingfisher from their persistent naval gazing and force them to actually start trading again, take some risks and drive their business forward. Listen to your suppliers B&Q, they have fantastic products and ideas and are frustrated by your current lack of ambition and commitment.
Our advice to Home Retail Group - bank that cheque for £340m on the day you receive it and when the phone rings and you see it's an Aussie dialing code, whatever you do, don't answer it!
Source: Insight Retail Team.
22 January 2016

Thank you for the excellent presentation that you gave at Woodbury Park on Thursday morning. It was very interesting and thought-provoking for our Retail members. The feedback has been excellent.


Martin Elliott. Chief Executive - Home Hardware.