UK DIY News
Will Bunnings' strategy really work in the UK?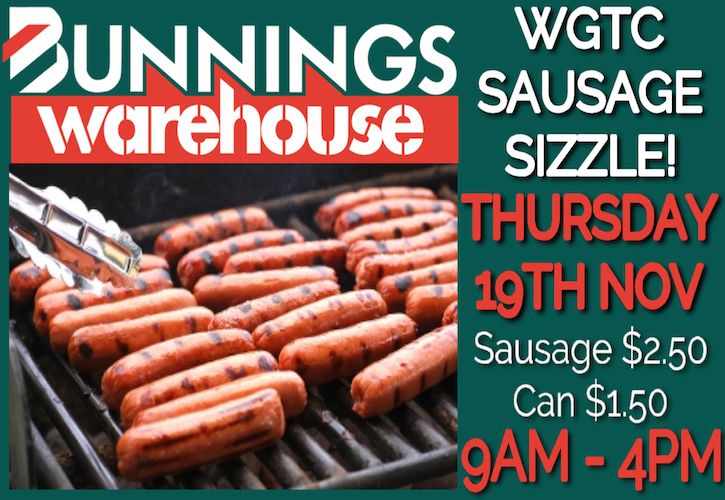 The number one topic for conversation across the DIY Industry is of course the Wesfarmers purchase of Homebase and more specifically, will the Bunnings' strategy really work in the UK? Is it really as simple as taking a very successful strategy from overseas, copying and pasting it into the existing Homebase format and bingo, you have a transformed business and a winning, profitable formula? Well here at Insight DIY, we've been debating this question for some weeks and having kicked this around with industry experts from both the retail and supply side, we'd now like to share our views.
Firstly, the increase in competition is welcomed by everyone with the exception I guess of the biggest DIY retailers B&Q and Wickes. The industry has been too set in it's ways for too long. This has lead to a lack of real product and service innovation and when retailers don't need to keep their eyes externally focused, they become insular and start the strategic navel gazing that rarely leads to anything other than senior executives being able to slap themselves on their own backs, whilst winking at their share holders.
Good competition makes you sharp and forces you to be creative and to stay ahead. I remember a previous Sales Director that I worked for, who told us at a conference that to stay the No.1 brand in a category, you have to constantly act like you're the No.2 brand, which is so true. So a shake up of the industry is much needed, the price competition will undoubtedly benefit consumers and as the retailers search for new points of difference, this should benefit the suppliers and manufacturers too.
So let's take a look at the key question, will the Bunnings' strategy work in the UK?
Firstly, I don't think there's any doubt that the Bunnings strategy will be copied and pasted into the Homebase business. Peter Davis is taking about trialling a number of different formats within the first five or six converted Homebase stores, but this will only be tweaks around the edges. Why would you change a very successful formula that has worked for years in Australia and New Zealand, one which has recently seen off a major competitor in Masters, backed by Lowes, one of the most successful home improvement retailers in the world - you simply wouldn't change things would you? After all, Bunnings has been voted Australia's most trusted retail brand for the last 10 years, based on exactly that strategy.
So if the strategy is going to be unchanged, will it work in the UK market?
Over the next three weeks, we'll be examining each of the Bunnings three strategic pillars and looking closely at whether we think this strategy will work effectively in the UK market.
This week we'll focus on the first of these Every Day Lowest Prices.
Last week Homebase embarked upon a massive strategic change in direction on pricing, moving away from the high-low promotions of many years to EDLP (Every Day Low Prices). This is a huge change and one which will be welcomed by consumers and which has already made B&Q and Wickes sit up and take real notice.
You can read here what they did last weekend with one of the biggest DIY brands Dulux - Homebase undercuts the competition on Dulux.
It's a bold and aggressive start and one which is critical to ensure that the Homebase/Bunnings business truly delivers upon the 'Every day lowest prices' claim, which I'm sure they believe will need to be central to any future success. It's fairly easy to be the lowest price retailer in some high profile categories for a couple of weekends, but to constantly deliver every day low prices day in, day out and by inference, to be the lowest price retailer in the industry, is a real challenge. Ultimately it comes down to which retailer has the biggest pockets, Kingfisher, Travis Perkins or Wesfarmers? It's certainly a battle of the titans in the industry, but the truth is that it's less about the deepest pockets and more about supplier volume.
Suppliers give the best deals to the retailers that buy the most stuff, it's simple economics. In the UK, the volume of products purchased by Homebase is often dwarfed by the volumes being bought by B&Q and Wickes. In the case of Kingfisher, when you add in the volumes from Screwfix, Castorama, Brico Depot and Koctas etc. it completely blows Homebase out of the water.
So can Bunnings rely on combining supply deals between common suppliers in Australia/New Zealand and the UK? In some cases probably yes, but after you've done a deal with the top 20 global suppliers, it's not worth going any further. In the case of Dulux, the brand you see in Australia is a completely different company and has nothing to do with the Akzo Nobel owned Dulux that we know in the UK. B&Q will simply not allow Homebase to undercut them on a consistent basis, even if it means they can't then deliver on the additional £500m of profit that Ms Laury has promised the city.
The other issue is one of price perception. Everyone knows that Homebase has been consistently more expensive than almost every other major DIY retailer for years now. Even being around 20% more expensive than the competition, they were a fundamentally unprofitable business. In their last full year accounts they achieved a turnover of £1,489m and a profit of only £18.9m. You do the sums and work out the profitability of that model if you reduce those prices by 20%. The volume gain you need to make to increase the return is significant.
Even once the prices are changed, Bunnings will have to invest a vast amount of advertising money over a long period to change consumer perception. And yes, this could be done and could work in the UK, however, why would you invest millions of pounds in changing consumer price perception of the Homebase brand, when that brand will be assigned to the dustbin within a few years? That certainly would not be a good use of Wesfarmers £500m investment fund. But they also can't yet invest heavily in nationally advertising the Bunnings brand, when they only have a handful of stores and when it's never been heard of in the UK. You can only really make an impact once you have national coverage and that could be three years away at the earliest.
So, do we think Bunnings efforts to become the lowest price home improvement retailer in the UK will work, well quite simply for the reasons explained above, no, we can't see how that is going to work in the UK.
For further information on Wesfarmers plans for Homebase and the original rationale behind the acquisition, read this document here.
If you disagree with our views or maybe you work for Homebase, Bunnings or Wesfarmers and you know differently, please tell us and we'll be more than happy to publish your comments. You can contact us here.
Source: Steve Collinge - MD Insight Retail Group Ltd.
To contact our MD Steve Collinge, email him on steve@irg.co.uk
For information on our retailer price monitoring services, click here.
To advertise on the Insight DIY website, click here.
Sign-up for our weekly newsletter, click here.
13 April 2016

Insight DIY always publishes the latest news stories before anyone else and we find it to be an invaluable source of customer and market information.

Max Crosby Browne - CEO, Home Decor