UK DIY News
Will Bunnings' strategy work in the UK? Part 3 Best Service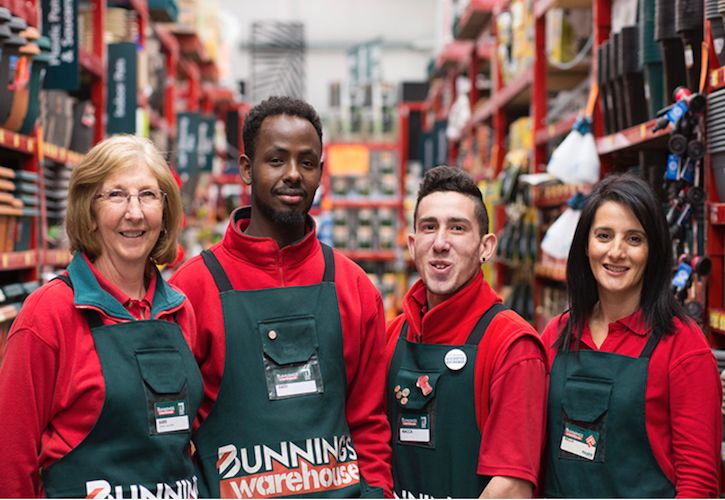 Over the last two weeks, we've taken a close look at the Bunnings strategy and examined whether we believe the revitalized Homebase business can effectively deliver that identical strategy successfully in the UK home improvement market.
We've concluded that there's no doubt that the Bunnings strategy will be copied and pasted into the Homebase business and there's already a growing body of evidence supporting this, not least of which is their move to every day low prices. At this point, we're continuing to see widespread price reductions on a daily basis across multiple categories.
In the first part, we reviewed 'Every day lowest prices' and concluded that it would be extremely difficult for Bunnings/Homebase to deliver on this element of their strategy on a consistent basis. With lower volumes across key categories than B&Q and Wickes and with both of their competitors already reacting to the Homebase activity with aggressive promotional strategies (see Wickes to slash prices as it joins DIY Price War), we believe there will be no oxygen for Homebase to operate, without selling a wide range of products at a loss.
In part two, we took a closer look at their strategy to offer the 'Widest range' to the UK consumer and concluded that with an average store size of just 4,500 sqm, the Homebase estate was much smaller than the Bunnings Warehouse stores in Australia.
Over there, their smallest Bunnings Warehouse is 5,000 sqm, stretching to the largest at over 20,000 sqm, which happens to be a very similar size to the B&Q Warehouses in the UK. With much smaller stores than your competitors, you simply can't offer 'the widest range', unless of course you consider offering the widest range on-line. However, when you dig deeper here, you find that Bunnings doesn't have a transactional website in Australia, the only option they offer to consumers is the ability to add products to a wish-list.
This week, we examine the third of their three strategic pillars 'Best Service'.
In Australia and New Zealand Bunnings employs over 40,000 team members. Many of them have a trade background and 80% of hours worked in their stores are by permanent employees. They say that this helps them provide customers with expert advice and great service.
Bunnings also offers free D.I.Y. workshops for adults and children, free trailer hire, same day home delivery, hire shop, special orders, café, children's playgrounds and ladies nights.
In the case of this third strategic pillar, there is no doubt that there is an opportunity for Bunnings/Homebase to create a real point of difference compared to the competition. Unfortunately and unfairly in my view, DIY stores have become the epitome of poor retail service, with jokes about spotty teenage staff running for cover when a customer is looking for help.
Whether we like it or not, the majority of home improvement purchases are classed as a 'reluctant purchase' and when you couple this with the majority of products being an 'infrequent purchase' you have a recipe for disaster - consumers having to buy stuff they know nothing about, whilst frankly not really wanting to buy the stuff in the first place!
Why not test this theory yourself, almost 90% of the products we love and sell fall into this category. Don't kid yourselves and sorry to burst your bubble, but there are very few people who enjoy buying nails, screws, weed killer, tools, toilets, paint stripper or bits of wood. They are a means to an end, even when people buy paint it's for the end result, not for the actual product itself.
So, can Bunnings/Homebase change this for the better and in the process stand out as something new and fresh in the market? Well, it's going to be very tough as you can't just muster up knowledge and experience overnight, it takes 20 years to become the kind of experienced plumber and electrician that Homebase will need and that's not the hardest part. You've then got to convince those tradespeople that they want to work for Homebase on retail salaries that are nowhere near what they can earn as professional trades people.
But let's be honest here, when consumers purchase on-line, whether that's a product or a hotel room that they are buying, they rely increasingly on consumer reviews. In many cases we prefer to accept the opinion of a complete stranger than even bother trying to obtain help and information from either a customer service helpline or from in-store staff.
Consumer reviews are filling the gap left by poor retail service. Whether that's down to the independent perspective provided or the absence of easily accessible help, limited staff knowledge and experience or simply the lack of helpful point of purchase material or packaging, reviews are making up for this.
It's becoming such an important part of the purchase journey that for some clients, we're now starting to track and compare reviews across their own and other retailers' websites. If you'd like to know more about our 'Review Tracking Service' contact us here.
So, can Bunnings realistically deliver a step-change in retail customer service for the UK home improvement industry? Consumers will welcome any investment in this area and if the investment is made over the long term, then yes, I do think they can make a difference.
However, if you really want to stand out from he competition and become the 'really helpful DIY store', then alongside increased investment in store staff and training, why not start to introduce in-store some of the wealth of information you have available. You can highlight to consumers which are your best-selling paint colours or even start to quote consumer reviews on point of sale. Just think how helpful it would be if in-store you told consumers which of your lawnmowers had received the highest review scores in 2016.
Whether you agree or disagree with this view, or would just like to make a comment, email me at Steve@irg.co.uk and we'll happily publish your response.
Source: Steve Collinge - MD Insight Retail Group Ltd.
For information on the Insight DIY retailer price, range and review monitoring services, click here.
To advertise on the Insight DIY website and download our media pack, click here.
To sign-up for our weekly newsletter here.
28 April 2016

Insight DIY always publishes the latest news stories before anyone else and we find it to be an invaluable source of customer and market information.

Max Crosby Browne - CEO, Home Decor