Articles
Steve interviews Homebase CEO Damian & CFO Andy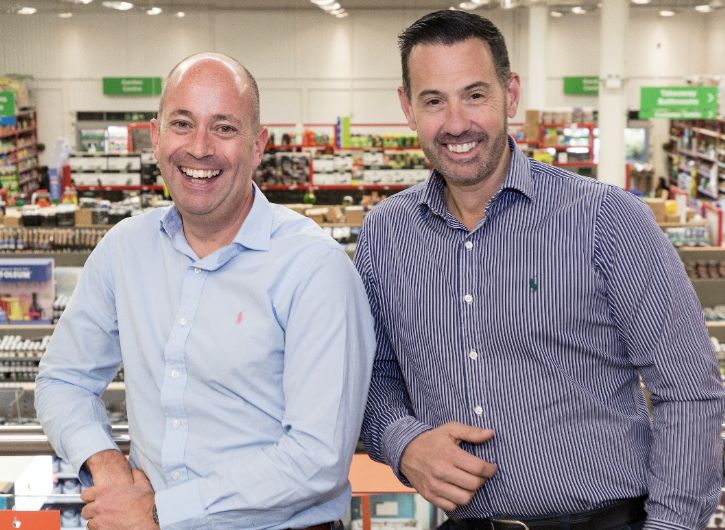 Interview between Steve Collinge and Homebase CEO Damian McGloughlin and Homebase CFO Andy Coleman at the time of the release of their 2019 full year results on Thursday 27th February 2020.
At 7am this morning Homebase provided an update on their turnaround plan and announced their results for the year ending 29th December 2019. You can read the full update on their performance here.
Steve Question 1 - So give me some highlights from the last 12 months, what are the three things you guys are most proud of?
Andy - I think firstly it has to be the improvements we've made to the Homebase range. Having rebuilt the range and offer from the bottom up in the timeframe that has been done, is a huge achievement by the team. Secondly, it's the £180m reduction in the cost base for the business, which is beyond the very tough targets that we set ourselves when we first took over the business in June 2018. Thirdly, I think it's the bold and exciting plan we have for 2020. We've just signed off the Christmas range, we have the Decorating Centres we're opening and the ongoing investment and focus on our digital and online offer.
Damian - I have to agree with Andy on the first one, it's the range development the team has achieved and also the pace of the change, at the same time as having to clear the Bunnings stock, which was no mean achievement. Secondly, the cost reduction and positive impact on the P&L, but more than that, the management of the CVA process, the removal of uncertainty and at the same time as all that, trying to invest in key areas of the business such as Showroom and Digital. Thirdly, I think I'm most proud of the focus on the development of the team, the training, the up skilling of the store, head office and logistics teams and the successful introduction of the City & Guilds training for both the Kitchen and Garden teams.
Steve Question 2 - You've now been running the business for over 18 months, so what did you get wrong, what has surprised you?
Damian - We certainly haven't got everything right. Hilco have given us autonomy to run this business, make the decisions, but sometimes we still operate like a much larger corporate organisation and that can be frustrating at times. We need to move at a pace and sometimes we're too slow. I think at times, we also haven't been confident enough to back ourselves, particularly when it came to ranging decisions. We should probably have been more confident and as a result invested in more stock at times. There's been examples where products have sold through really quickly resulting in out of stocks.
Steve Question 3 - Can you tell me your Concession Strategy?
Damian - As you know we've been trialling a number of concession partners over the last 12 months, including Ponden Home, Tapi Carpets, BeDeck 1951 and Denby Pottery and we're pleased to announce today that we will be adding Dwell to that list. The strategy moving forward is to develop 'Complimentary Concessions', businesses that can add range and offer that Homebase will never do. Tapi Carpets will do carpets better that we ever will and when customers are purchasing kitchens, Denby is a perfect fit. However, where Homebase can offer depth of range such as in housewares, we need to consider whether a concession would be appropriate there.
Steve - does that mean the Ponden Home concession is coming out?
Damian - I didn't say that, we do have to review every concession based on the whether they complement the Homebase offer.
Steve Question 4 - Can you tell me about your store portfolio, you've said that the vast majority of stores are generating a profit, but you must still be operating with 8-12 stores that are either borderline or losing money, what's the plan for those?
Andy - You're right, we do have 10 stores (less than 5% of our estate) that we still class as 'Amber' and we're still looking to secure deals with landlords to be able to maintain those stores. We're also announcing today that we're concluding our CVA 18 months early. The original CVA was a three-year agreement that would have ended in August 2021. However, our financial position is ahead of plan and we've signed new, long term leases on 75 stores.
Steve Question 5 - Damian, you've previously described before how you had to 'Fix the Basics' in the business, are these basics now fixed?
Damian - No not yet, there's still work to do. We've made huge progress with Decorative, making us first for Paint, you've seen the work we've done with Akzo and the Paint Desks. But there's still work to do in the broader Decorative Category, specifically Decorative Sundries to complement the paint offer and in the Cleaning Category. Clearance is taking longer than we would like and there's reflow plans due to be implemented pre-Easter. We're also still working hard to ensure service consistency.
Steve Question 6 - Can you provide an update on the Bathstore business?
Damian - We have 26 stand-alone Bathstore branches and we've invested £10m in the new Kitchen, Bathroom and Homewares departments and we have 49 Bathstore concessions within Homebase stores. It is two of the stand alone Bathstore outlets that we will be converting to 'Decorate by Homebase' outlets by the end of March, the first two in Cheadle and Sutton.
Steve Question 7 - You've delivered a solid set of results for 2019, but how is 2020 shaping up, how was January?
Andy - January has been good and although we don't intend to share any detailed figures, we're on plan and currently trading better than the like for likes we've reported for 2019.
Steve Question 8 - It's obviously topical at the moment, but are you expecting any supply chain issues in the second half of 2020, as a result of the spreading Coronavirus, is it keeping you awake at night?
Andy - We're certainly OK for the key season, as we secured the majority of our stock prior to the Chinese New Year. Our factories are updating us regularly as the teams begin to return to work and we do expect some SKUs shortages towards the back end of 2020, but we're not losing sleep at this stage and we do have other options we can follow.
Steve Collinge is a journalist, international speaker, influencer, retail commentator and is Managing Director of Insight Retail Group Ltd and executive editor of Insight DIY.
You can follow Steve on LinkedIn here and on Twitter here and you can contact Steve here Steve@irg.co.uk
27 February 2020

Thank you for the excellent presentation that you gave at Woodbury Park on Thursday morning. It was very interesting and thought-provoking for our Retail members. The feedback has been excellent.


Martin Elliott. Chief Executive - Home Hardware.