Search
The unstoppable force that is Screwfix - April 2019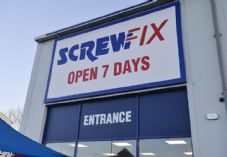 Kingfisher announced their 2018 year-end results in March 2019 and once again Screwfix has proven to be the jewel in the crown for a company that continues to experience issues with their big-box DIY formats in both the UK and France. 'Loved by the trade' Screwfix has become such a profitable business in the UK that it was perhaps inevitable that at some stage they would look to cross the border into the Republic of Ireland. Read the article here.
Let's talk Homebase - April 2019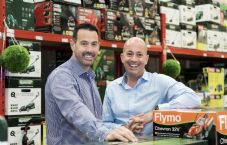 On Wednesday 17th April 2019, Homebase provided the first update on their financial performance since the tumultuous end of their relationship with Wesfarmers and the beginning of the resurgence of the Homebase brand under Hilco ownership. On the morning of the release, I had the opportunity to discuss the results with Damian McGloughlin (CEO) and Andy Coleman (CFO) and to ask the questions we all want asked. Read the article here.
Howdens takes a step into the Screwfix backyard - April 2019
It's been suspected for some time that Andrew Livingston would always take the very best bits out of the hugely successful Screwfix model and begin to build and adapt them into his latest project - Howdens Joinery. Now it's starting to happen. Read the article here.
Disruption is just around the corner - February 2019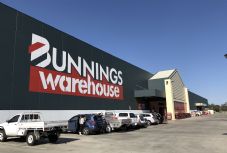 I've just returned from my first trip to Australia with the intention of totally immersing myself in the Home Improvement and garden market. It's been a fabulous trip, totally fascinating, full of huge opportunity for businesses prepared to adapt and embrace the digital revolution and yet deeply troubling all at the same time. Read my thoughts and insights here.
What are Woodie's doing so right? - December 2018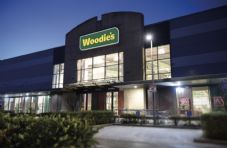 It's not all that long ago that Woodie's, along with many home improvement retailers and merchants were struggling just to survive. Ten years on from the financial crisis and in a year when Woodie's have celebrated their 30th anniversary, the business is rapidly becoming the shining star of the Grafton stable, delivering consistent double digit growth. But are they just riding the wave of the positive-economic cycle that's pushed Ireland to the very top of the list for GDP growth in Europe, or can credit really go to the management team that took over the business in 2013? Read the article here.
Homebase - so what happens next? - November 2018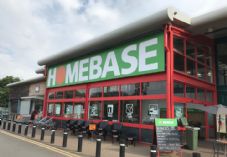 It's all gone very quiet hasn't it? Since the announcement of store closures and job losses in August, we've not heard much from Homebase and industry commentators like myself, competitors and employees alike are eagerly waiting to see the direction that the Homebase business will now take. But what are the options, and can Homebase survive in a market that certainly from a UK perspective is not helping big-box DIY retailers? Read the article here.
What can I say about ManoMano? - September 2018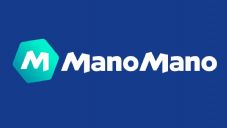 Last week, I was very kindly invited by ManoMano to visit their Paris HQ and spend time understanding their business and meeting their senior team including one of their joint founders Christian Raisson. Find out what I thought here.
Is Travis Perkins running out of patience with Wickes? - August 2018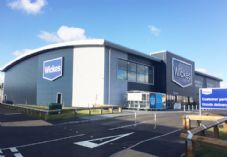 On 31st July 2018, Travis Perkins provided investors with their usual Interim Results update for the six-month period ending 30th June 2018. Investors and the City were expecting more of the same, a solid set of results from a well-managed company that has done little to disappoint shareholders in recent memory. What they actually reported, came as something of an uncomfortable surprise to many.
In his latest article, Steve asks whether Travis Perkins are running out of patience with Wickes?
An open letter regarding Homebase to the board of Hilco Capital Limited - June 2018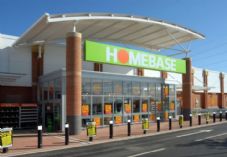 Following the recent decision by Wesfarmers to sell the UK and Irish Homebase business to Hilco Capital Partners, Steve felt compelled to write this letter.
"I have worked within the Home Improvement and Garden industry, both in the UK and overseas for the last 30 years, held Board roles at the largest supplier brand in the industry and since 2011 have been Executive Editor for Insight DIY, the leading website for news, intelligence and analysis of the industry".
"Wesfarmers wrecked Homebase" - May 2018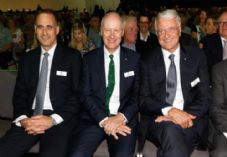 You've got 12 months and the clock is ticking... - May 2018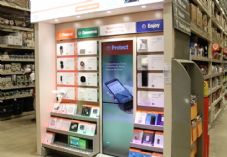 Let's face some uncomfortable truths, big-box DIY retailing has probably had its day. There will not be any new, monster-sized Home Improvement warehouses built in the UK and without doubt, we will see a further contraction of the leading 'shed' retailers. So what's the answer? With most Millenials renting, what can the leading retailers do to save themselves and their suppliers from this slow and painful decline?
Exiting UK & Ireland is least costly option - March 2018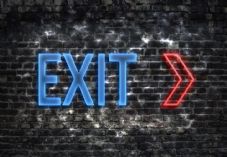 On 7th June, Wesfarmers will announce the outcome of their strategic review of Bunnings UK & Ireland. On that day, we expect them to either provide a robust forecast of when and how the business will become profitable or announce their intention to leave the UK and Ireland, with all the unpleasant and far-reaching implications, that until now, no-one even dared contemplate.

Thank you for the excellent presentation that you gave at Woodbury Park on Thursday morning. It was very interesting and thought-provoking for our Retail members. The feedback has been excellent.


Martin Elliott. Chief Executive - Home Hardware.