Jobs

B&Q - Showroom Advisor - Peterhead (20 hours) 12 September 2019
Job Title/Position: B&Q - Showroom Advisor - Peterhead (20 hours)
Company: B&Q website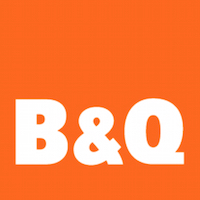 Location: Peterhead
Closing Date: 15 September 2019

Contact Name: recruitment@b-and-q.co.uk
Telephone: n/a
E-mail: recruitment@b-and-q.co.uk

Job Ref: 1900009078
Salary/Rate: £8.85^ per hour + benefits including 20% staff discount*, pension
Shifts/Hours: 20 hours per week

Job Description:
A good home for everyone. It's what we believe in, and it's what our stores make possible. Every day, we give our millions of customers the ideas, advice, tools and confidence they need to create the home they want. Joining us as a Showroom Advisor, you'll help some of their boldest ideas take shape.

A new kitchen or bathroom can transform a home but, for many customers, it can be a daunting project. You'll make it an enjoyable experience from the moment they walk into your showroom. Combining the roles of advisor and designer, you'll understand their needs, explore options, find the perfect solution, and then (using software we'll train you in) bring the whole thing together. You'll also play an important part in the day-to-day operation of the showroom.

Proactive, organised, and the kind of person who gets a kick out of working at pace when things get busy, you'll feel right at home with us. You're big on sales, and even bigger on customer service. You can build relationships quickly, and know how to get to the heart of what your customers want. You're a great team player too, and flexible enough to work on a rota that includes weekends, evenings and bank holidays.

A good home for everyone isn't just our purpose – it's also what we are. As part of a great team, you'll be supported to grow and encouraged to explore new opportunities within the business. And, because you'll be inspiring great things for our customers, you'll do work really worth caring about.

We want to ensure that all employees, future employees and applicants to all Kingfisher companies are treated equally regardless of age, gender, marital or civil partnership status, colour, ethnic or national origin, culture, religious belief, philosophical belief, political opinion, disability, gender identity, gender reassignment or sexual orientation.

*subject to eligibility

If you require any additional support or adjustments to help you make an application, please contact us at recruitment@b-and-q.co.uk


Insight provides a host of information I need on many of our company's largest customers. I use this information regularly with my team, both at a local level as well as with our other international operations. It's extremely useful when sharing market intelligence information with our corporate office.

Paul Boyce - European CEO, QEP Ltd.