Jobs

B&Q Department Manager - Nationwide 06 July 2018
Job Title/Position: B&Q Department Manager - Nationwide
Company: B&Q PLC website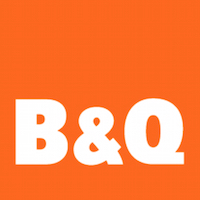 Location: Nationwide

Contact Name: n/a
Telephone: n/a
Mobile: n/a

Job Ref: n/a
Salary/Rate: Up to £28,000 salary + benefits & bonus
Shifts/Hours: Full time and part time jobs available across a range of departments

Job Description:
TO FIND YOUR ROLE AT B&Q VISIT THE CAREERS SITE https://www.bandqcareers.com/find-your-role/

A good home for everyone. It's what we believe in, and it's what our stores make possible. Every day, we give our millions of customers the ideas, advice, tools and confidence they need to create the home they want. Join us as a Department Manager, and you'll be a huge part of this.

We're thinking more ambitiously about how our stores can offer our customers even more. Creating a store within a store, you'll get to think big too. You'll make things happen – setting standards, coming up with ideas, and finding fresh ways to make your team and department the best they can be. You'll keep customer service levels high, and use your customer knowledge to spot opportunities to give them even more. It'll be your department to run. But, because we're so big on teamwork, you won't tackle the challenge alone.

Positive, hands on, and eager to bring your own ideas to the table, you'll feel right at home with us. You've got plenty of customer service experience, along with a love of all things home improvement. You're flexible too – able to cover store opening hours on a rota basis, including evenings, weekends and bank holidays. And, perhaps most importantly, you know how to keep a team motivated, engaged, and pulling together as one.

A good home for everyone isn't just our purpose – it's also what we are. As part of a great team, you'll be supported to grow and encouraged to explore new opportunities within the business. And, because you'll be inspiring great things for our customers, you'll do work really worth caring about.

We want to ensure that all employees, future employees and applicants to all Kingfisher companies are treated equally regardless of age, gender, marital or civil partnership status, colour, ethnic or national origin, culture, religious belief, philosophical belief, political opinion, disability, gender identity, gender reassignment or sexual orientation.

If you require any additional support or adjustments to help you make an application, please contact us at recruitment@b-and-q.co.uk



Insight DIY always publishes the latest news stories before anyone else and we find it to be an invaluable source of customer and market information.

Max Crosby Browne - CEO, Home Decor