Jobs

Screwfix - Assistant Manager - Aberdeen, Bridge of Don 25 March 2021
Job Title/Position: Screwfix - Assistant Manager - Aberdeen, Bridge of Don
Company: Screwfix website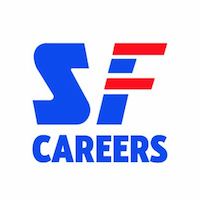 Location: Aberdeen - Bridge of Don

Contact Name: Amelia Bateman
Telephone: 07391867340
E-mail: amelia.bateman@screwfix.com

Job Ref: 2021-7125
Salary/Rate: £22,000
Shifts/Hours: Any 5 over 7 days including weekends

Job Description:
This is your chance to step up. Supporting the Branch Manager, you'll make sure our customers are the heart of everything we do. You're always looking for ways to improve what we do and how we do it, knowing that small differences can make a big impact. And with the help of our excellent training programmes, you'll be on the right track for a promising career with us!

WHAT'S IT LIKE TO BE AN ASSISTANT MANAGER?

Store standards – alongside the Branch Manager, you'll make sure everything runs smoothly, from front of house to the warehouse. Rolling up your sleeves to keep standards high
Inspire your team – you'll be hands on and lead by example, motivating your team to give a great customer experience
Store management – budgets, Rota's and Payroll, P&L analysis, managing stock and improving profits are all part of your role
Want to know more? Check out a day in the life of a Trade Counter video

In line with government advice we've adapted how we operate in store to ensure we keep you, our customers, colleagues and families safe. As guidelines change, our ask of you is to remain flexible and adaptable as we work through the solutions together.

YOU ARE…

Experienced in management and wanting to take your career to the next level
Instinctive in knowing what our customers want, you go all out to deliver
Extremely driven, leading you to hit targets and inspire those around you
Inquisitive, ever-questioning and ever-improving
Passionate about our business
Friendly, flexible, reliable, honest and like to work hard!
WHAT'S IN IT FOR YOU?

Joining Screwfix means joining a growing team – full of support, opportunities, and fun! We offer a competitive salary, 28 days' holiday, an award-winning company pension scheme, life cover, 20% discount with Screwfix and B&Q, discounted healthcare and company share save schemes are all on offer. We'll also help you be the best you can be, with excellent training and ongoing development.

About Screwfix

We're Screwfix and we're proud of it. We're proud of where we've come from, what we've achieved and our ambitions for the future. But more than that – we're proud of who we are. We're 12,000 people each with our own stories to tell. We don't have a type and we like it that way.

If you join us, you'll be joining a true market leader and one of the fastest growing retailers in the UK and Ireland with over 700 stores. Your growth will also be critical to us, and we'll support you to reach your potential and achieve your ambitions, no matter what they are.

We're also a true leader in the E-Commerce industry, and part of the 77,000 people strong Kingfisher PLC Group alongside big names such as B&Q, Castorama and Brico Depot. Join our team and become a part of #LifeAtScrewfix!

Find out more about us at screwfixcareers.com or email careers@screwfix.com for any queries
Follow us and find out more on our LinkedIn, Instagram & Twitter page
Apply – Upload your CV and complete your application
Our policy is to employ the best qualified people and provide equal opportunity for the advancement of employees including promotion and training and not to discriminate against any person because of gender, race, ethnicity, age, sexual orientation, religion, belief or disability. We particularly encourage applications from under represented groups.

If you require any additional support or adjustments to help you make an application, please contact us at careers@screwfix.com

Thank you for the excellent presentation that you gave at Woodbury Park on Thursday morning. It was very interesting and thought-provoking for our Retail members. The feedback has been excellent.


Martin Elliott. Chief Executive - Home Hardware.