Jobs

Screwfix - Assistant Manager - Bingham 04 November 2019
Job Title/Position: Screwfix - Assistant Manager - Bingham
Company: Screwfix website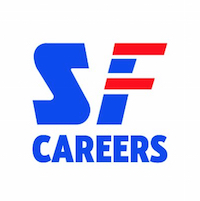 Location: Bingham
Closing Date: 04 December 2019

Contact Name: Sophia Boukouvala
Telephone: 01935 401857
E-mail: sophia.boukouvala@screwfix.com

Job Ref: 1900007994
Salary/Rate: Up to 21,000 p.a. + OTE
Shifts/Hours: 37.5 hours a week, fully flexible

Job Description:
We're Screwfix. Perhaps you know us. Perhaps you don't. Either way, we'd like to let you in on a secret. We're growing. By putting our customers first, we're providing quality products, at competitive prices and a convenient shopping experience. It's a winning formula. With over 600 stores around the UK, we're also expanding into Europe. As an Assistant Store Manager, this is your first step to a promising management career with us. With your passion for retail and our training, you're going to go far. It'll be fast. It'll be challenging. But it'll also be rewarding.

Let's hammer out the detail

This is your chance to step up. Supporting the Branch Manager, you'll be a hands-on, lead-by-example, inspirational force to be reckoned with. Brilliant with both your customers and your team, you'll roll your sleeves up and do what's needed to make a success of your store. Yes, it's about making the store run smoothly – from front of house to the warehouse. Yet it's also about your attention to detail. You're always looking for ways to improve what we do and how we do it, knowing that small difference can make a big impact. Not just to the profitability of the store, but to your future with us too.

Your skills toolbox

You've already got some retail management experience, but what you want to do is take it to the next level. With our training and support, we can make that happen. You know instinctively what our customers want, and you go all-out to deliver. It's this drive that leads to you hitting targets and it's inspiring to those around you. Your team watches and learns from what you do. As a result, you all do better. Ever-questioning, ever-improving, you're also friendly, reliable, honest and like to work hard. It's got you where you are today and it's going to take you even further.

Screwfix – The nuts and bolts

We haven't got where we are today without taking risks. We own what we do. We work hard, but we make sure we balance that with fun along the way. With 570 stores across the country, we're constantly opening new ones and there's no sign of us slowing down. Join us, and you'll be part of a dynamic organisation that's investing in its people and going places.

Rewards – we've nailed it

We mentioned you'll need to work hard…. That's why we make every effort to thank you for your efforts. A competitive salary, 28 days' holiday (increasing to 33), an award-winning company pension scheme, life cover, 20% discount with Screwfix and B&Q, discounted healthcare and company share save schemes are all on offer. We'll also help you be the best you can be, with excellent training and ongoing development at your disposal too.

Checkout

Want to discover more? Apply today at www.screwfixcareers.com upload your CV and complete our on-line application.

Please note, this advert may close early if the appropriate number of applications has been reached.

Our policy is to employ the best qualified people and provide equal opportunity for the advancement of employees including promotion and training and not to discriminate against any person because of gender, race, ethnicity, age, sexual orientation, religion, belief or disability.

Thank you for the excellent presentation that you gave at Woodbury Park on Thursday morning. It was very interesting and thought-provoking for our Retail members. The feedback has been excellent.


Martin Elliott. Chief Executive - Home Hardware.