Jobs

Screwfix - Retail Supervisor - Nottingham 10 December 2021
Job Title/Position: Screwfix - Retail Supervisor - Nottingham
Company: Screwfix website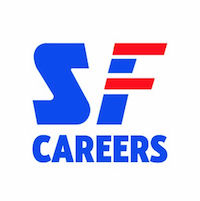 Location: Nottingham

Contact Name: Liz Johnson
Telephone: 01935 466318
E-mail: liz.johnson@screwfix.com

Job Ref: 2021-16997
Salary/Rate: £10.20 p/h
Shifts/Hours: 37.5 hours per week

Job Description:
You'll be a vital part of the team, getting stuck in and leading by example. Whether you're front-of-house helping customers or in the warehouse keeping our standards high, customers are always at the front of your mind. And with the help of our excellent training programmes and varied shift patterns to support a healthy work life balance, you'll be on the right track for a promising career with us!

WHAT'S IT LIKE TO BE A RETAIL SUPERVISOR?

Host – you'll be the lead host in store, setting an example of what great looks like. You'll understand what your customers need, guide them to the right products, and make it super easy for them

Store standards – you'll make sure everything runs smoothly from cash reconciliations, to customer queries, audit compliancy and stock management.
Part of the team – you'll join a team who take pride in their store, working together and having lots of fun along the way!
Want to know more? Check out a day in the life of a Trade Counter video

In line with government advice we've adapted how we operate in store to ensure we keep you, our customers, colleagues and families safe. As guidelines change, our ask of you is to remain flexible and adaptable as we work through the solutions together.

YOU ARE…

An experienced supervisor, used to managing a small team in a fast-paced environment
Great at giving amazing customer service, and able to translate that into sales
Inquisitive, ever-questioning and ever-improving
Passionate about our business
Friendly, flexible, reliable, honest and like to work hard!

WHAT'S IN IT FOR YOU?

Joining Screwfix means joining a growing team – full of support, opportunities, and fun! We offer a competitive salary, 28 days' holiday, an award-winning company pension scheme - up to 14% Kingfisher contribution, life cover, 20% discount with Screwfix and B&Q, discounted healthcare and company share save schemes are all on offer. We'll also help you be the best you can be, with excellent training and ongoing development.

Find out more about us at screwfixcareers.com or email careers@screwfix.com for any queries
Follow us and find out more on our LinkedIn, Instagram & Twitter page
Apply – Upload your CV and complete your application
*Our hourly rates may include a location allowance which is reviewed annually and may change.

Our policy is to employ the best qualified people and provide equal opportunity for the advancement of employees including promotion and training and not to discriminate against any person because of gender, race, ethnicity, age, sexual orientation, religion, belief or disability.

If you require any additional support or adjustments to help you make an application, please contact us at careers@screwfix.com

Insight DIY always publishes the latest news stories before anyone else and we find it to be an invaluable source of customer and market information.

Max Crosby Browne - CEO, Home Decor