Jobs

Toolstation - Assistant Store Manager - Oxford Cowley 09 April 2019
Job Title/Position: Toolstation - Assistant Store Manager - Oxford Cowley
Company: Toolstation website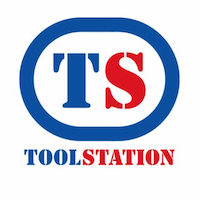 Location: Oxford Cowley
Closing Date: 22 May 2019

Contact Name: Loretta Moore
Telephone: 01278411386
E-mail: loretta.moore@toolstation.com

Job Ref: 518527
Salary/Rate: £21,278 per annum
Shifts/Hours: 40 hours per week

Job Description:
Would you like to work for one of the UK's fastest growing companies and Which Retailer of the Year 2016 & 2017?

We're on the lookout for great Assistant Store Managers just like you to join our ever-expanding team. A great customer experience is important to us; our service combined with availability of products encourages customer loyalty ensuring continued business. This means massive growth for us, with 60 new stores coming this year!

What you'll be doing

Acting as an inspirational leader, you'll inspire customer loyalty and coach your team to be the best that they can be. This isn't your average retail role, we serve customers, pick items from the warehouse and stock shelves. It's hot in the summer and cold in the winter. But where we really differ is our service, we go above and beyond to make our customers happy. And you'll be at the forefront of this, building longstanding relationships and taking pride in doing a good job.

• Deputising for and have operational responsibility of the day to day running of the store in the absence of the Store Manager, ensuring that customer service and store standards are kept to the highest level at all times.

• Supporting, motivating and engaging the store team, creating a great place to work where everyday engagement is key

• Encouraging a positive mind-set and building a culture of feedback, praise and recognition

• Giving and receiving regular feedback, creating a fun working environment and making sure the store is a great place to work

• Engaging the team at all levels to create an environment where appropriate staff development takes place. Championing internal development programmes to support future business growth and succession

• Supporting the Store Manager in achieving and exceeding targets and ensuring that the store is successful and profitable, with a key focus on incremental sales growth

• Supporting the Store Manager in ensuring that the proper resource is planned in at all times to efficiently manage the business and its growth

What you'll bring

As an experienced manager or supervisor with a retail background, you'll inspire and motivate the team and set an example of great customer service and store standards; ensuring that the sales counter runs smoothly. Your can-do attitude and passion for retail shine through and are emulated by your team. Ideally, you'll have experience of working in a fast paced, high volume environment, although we welcome applications from varied retail backgrounds.

What we'll give to you

At Toolstation we're proud to offer great career development opportunities to our colleagues, with a strong culture of recognising and supporting talent and promoting colleagues from within. You'll be challenged in your role and our values are high; you'll be supported with tailored induction programmes, and ongoing management training courses to ensure your success with us.

As part of the Travis Perkins group plc, Toolstation are able to offer great benefits to our employees; including colleague pension, provision of uniform, childcare vouchers, competitive rates of pay, discount on products across the Travis Perkins Group, company share save schemes and more!

How to apply

Caught your interest? Want to know more? Take a look at www.toolstationjobs.com or simply hit apply

Our policy is to employ the best qualified people and provide equal opportunity for the advancement of employees including promotion and training and not to discriminate against any person because of gender, race, ethnicity, age, sexual orientation, religion, belief or disability.

Insight DIY is the only source of market information that I need and they always have the latest news before anyone else.

Neil Anderton - Sales Director, British Ceramic Tile