Jobs

Toolstation - Store Supervisor - Bury St Edmonds 23 June 2021
Job Title/Position: Toolstation - Store Supervisor - Bury St Edmonds
Company: Toolstation website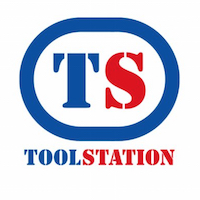 Location: Bury St Edmonds
Closing Date: 28 June 2021

Contact Name: Ella Dimambro
Telephone: 07920254725
E-mail: ella.dimambro@toolstation.com

Job Ref: 6216
Salary/Rate: £9.65 + bonus
Shifts/Hours: 35 hours per week

Job Description:
What you'll do
You'll be the face of Toolstation, making a fantastic first impression, building long-lasting relationships and going above and beyond to make our customers happy. This isn't your average retail role. It's much more than just a store job. Of course, you'll serve customers, and support the Store Manager but you'll also be checking deliveries, picking items from the warehouse and stocking shelves. And it can be hot in the summer and cold in the winter. But if you take real pride in what you and the team do, our customers will notice and love us all the more for it.

Day-to-day

Supporting. Whether it's standing in for the Store Manager in their absence, motivating and engaging the team or coaching the team to grow sales and achieve targets.

Mucking in. Checking and unpacking deliveries, stocking shelves, cleaning the branch and putting orders together.

Delivering great service. Providing a great customer experience with a smile on your face – no matter how busy you are and coaching the team to do the same.

Asking questions and building relationships. Making sure our customers leave the branch with everything that they need for the job.

Building a fun working environment. Maintaining our great product availability and high branch standards, while making sure that your branch is somewhere everyone loves coming to work.

What you'll bring
Hard work and passion. You don't need retail experience. Just be focused on delivering great service and we'll teach you the rest.

A love of team work. Be happy to muck in and get your hands dirty.

A positive attitude. Make sure that our customers have a great experience while in our branch.

Reliability. Be there when we need you, be flexible and fun to be around.

Yourself. Bring your whole self to work and let your true personality shine through

What you'll get
Joining our team means joining a business built around people: our customers and our colleagues. You'll find every opportunity to be yourself and to bring your personality and potential to work. Wherever you join us, you'll also find some of the most secure opportunities in retail and so many more opportunities to take your career in retail wherever you want – up the ladder or across the business. And because we want to do our best for you, you'll be supported all the way with training, development and benefits that are some of the best in retail.

Toolstation. The story so far.

We're one of Britain's fastest growing multi-channel retailers of tools, accessories and building supplies. Backed by Travis Perkins plc, our freedom to operate as a nimble, entrepreneurial business means we're now well established and have even bigger plans. The trade, home improvers and self-builders all trust us to deliver a lot more than tools. So, our colleagues in our Head Office and Contact Centre in Bridgwater, at our Distribution Centres in Bridgwater, Middleton, Redditch and Daventry, and in our network of over 450 branches throughout the UK, work together to get the job done. And with plans to open another 60 branches this year, we always have opportunities for great retail professionals who want to grow with us.

To apply

Caught your interest? Want to know more? Take a look at www.toolstationjobs.com or simply hit apply

Our policy is to employ the best qualified people and provide equal opportunity for the advancement of employees including promotion and training and not to discriminate against any person because of gender, race, ethnicity, age, sexual orientation, religion, belief or disability

Thank you for the excellent presentation that you gave at Woodbury Park on Thursday morning. It was very interesting and thought-provoking for our Retail members. The feedback has been excellent.


Martin Elliott. Chief Executive - Home Hardware.