International DIY News
8 different perspectives on Walmart's new approach to suppliers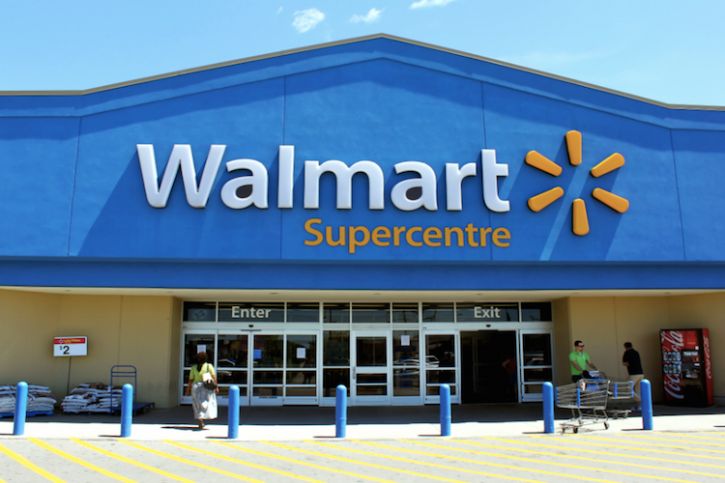 Late last month, Wal-Mart incited debate in the industry when reports surfaced that it would start charging 10,000 suppliers stocking fees for items in new warehouses and stores – a change from its indication earlier this year that it would move to a net pricing approach.
The move is a way for Wal-Mart to battle higher costs from its recent wage hikes, and was implemented to bring "consistency to the collection of allowances related to the growth of our business and suppliers' use of the Walmart supply network," the retailer said in a letter to suppliers seen by Reuters.
Following the news, RetailWire, an online retail discussion forum, asked its BrainTrust panel of retail experts these two questions:
Do you see the latest news about Walmart's vendor terms as being in line or working against its stated policy of getting to the lowest possible price on goods?
What will the net result be for Walmart's business?
Here are some of the best comments from that discussion. Comments have been edited by Retail Dive for content and length.
1. The new policy will lead to higher prices
Kai Clarke, CEO, American Retail Consultants: This change in policy puts the costs of carrying products more on the supplier's shoulders. If Walmart, or any retailer, doesn't realize that this will come back in higher prices in future price increases, then they are not being reasonable. Someone has to shoulder the costs which are imposed by Walmart, and it will eventually mean higher prices (i.e. the consumer). This is clearly contrary to Walmart's stated policy of getting to the lowest price.
2. Just like the airline industry?
Mel Kleiman, President, Humetrics: As I read this item and the related post one thought comes to mind: This sounds exactly like what the airline industry has done to its passengers. If you want to fly with us we may advertise low prices but here come the extra charges. Sounds exactly like what Walmart is doing to its suppliers.
Maybe I will drive or take the bus.
3. Wal-Mart is reaching a 'crossroads'
Roy White, Editor-at-large, RetailWire: Internal costs, not what suppliers are getting for selling their product to Walmart, are one of the problems here. Perhaps part of the issue is improving standards of pay to associates. The discussion also mentions greater digital support. It is my belief that Walmart is approaching a crossroads relative to its big box stores which have been challenged to generate comp store growth in a marketplace in which shoppers are more and more splitting their purchases between several different merchants as opposed to one-stop shopping.
In sum, one can wonder if sticking it to supplier partners is a good way to solve the dilemma, rather than working with them in more supportive ways or investing substantially in smaller formats and digital, areas in which Walmart is showing excellent growth.
4. Manufacturers will be forced to revaluate their business
J. Peter Deeb, Managing Partner, Deeb MacDonald & Associates, L.L.C.: These latest demands will cause the largest manufacturers to look again at how they are doing business. Years ago all vendors went through the net cost process of doing business with Walmart and were called on the carpet by other retailers to insure a level playing field. I went through hours and hours with company lawyers to insure that our large vendor company was being fair and equitable in the marketplace. Those vendors who did that (most of the large companies) began reducing trade spending by utilizing consumer insights to reach consumers more directly through customized communications, digital marketing and targeted offers.
5. Consumers will be the 'losers' — sort of
Warren Thayer, Editorial Director & Co-Founder, Frozen & Refrigerated Buyer: It will be the usual industry case of robbing Peter to pay Paul, so I see little change after the dust settles. Vendors will raise their prices to cover the costs and Walmart will seemingly gain margin. The only real losers will be consumers, but nothing major. Some vendors won't be selling to Walmart anymore as a result, which could harm efforts by the chain to differentiate except on price. But I doubt that matters much to Walmart.
6. Availability on the shelves may be threatened
Dave Wendland, Vice President, Hamacher Resource Group: Although not unprecedented in retail, some suppliers will likely not take kindly to this new measure imposed by Walmart.
From a cash-flow standpoint, Walmart must do something to offset its increased expenses (especially labor). On the other hand, I'm not sure how some suppliers will be equipped to offer both the lowest possible price and then offer an additional percentage to Walmart. I imagine availability of some items will disappear from Walmart's shelves because suppliers cannot meet these new requirements, some suppliers may change their SKU sizes and/or pricing strategy, and other retailers may begin imposing similar models.
At the end of the day consumers may be most affected by this new directive.
7. Even after prices rise, Wal-Mart will still have the lowest prices
Max Goldberg, President, Max Goldberg & Associates: There is going to be a ruffling of feathers before the current, and in my opinion necessary, trend in wage hikes to make its way through the manufacturing and retail cycle. In the end prices may have to rise. Walmart may still offer the lowest prices, but those prices will be higher than before.
8. Wal-Mart still gives suppliers an advantage
Steve Montgomery, President, b2b Solutions, LLC: The problem for their suppliers is simple. Do they make more money with Walmart as a customer than they do if they lost them? For the vast majority the answer is likely to be that they make more dollar profit with Walmart. Even if they break even on a fully loaded cost basis, Walmart's volume covers a lot of overhead, etc., allowing the supplier to make more margin from other customers.
Source: RetailDive.com
Read the full news article here.
14 July 2015

I find the news and articles they publish really useful and enjoy reading their views and commentary on the industry. It's the only source of quality, reliable information on our major customers and it's used regularly by myself and my team.

Simon Fleet - Sales & Marketing Director, Thomas Dudley Ltd