UK DIY News
Amazon forecasts best-ever sales for UK businesses on Amazon Marketplace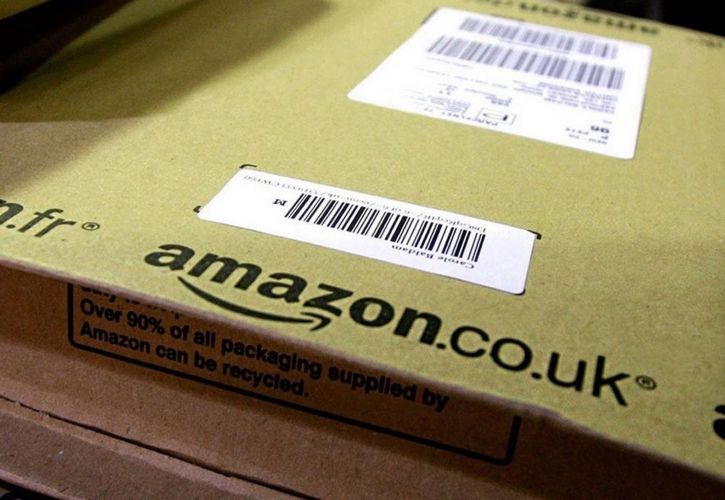 Amazon today announced it is predicting that UK-based businesses selling on Amazon Marketplace will see their best-ever sales this Christmas. The record-breaking sales are expected as a result of third-party Marketplace sellers offering more products than ever before, participating in Amazon Christmas deal events for the first time, selling across more of Amazon's international websites, and using Fulfilment by Amazon (FBA), so their products are included as part of Amazon's popular Prime and Free Super Saver Delivery programmes.
Last quarter, 46% of units purchased by customers on Amazon's websites around the world were sold by third-party sellers - predominantly small and medium sized enterprises (SMEs) - who list their own products of all kinds, from handmade artisan goods to high-end consumer electronics. Marketplace sellers play a vital role in helping Amazon offer Earth's biggest selection while achieving their dreams of starting and growing their own businesses. Today, tens of thousands of British businesses sell on Amazon, ranging from entrepreneurs working from their garage to larger businesses, many turning over millions in revenue. In Britain alone the number of sellers who generate over £1 million in annual sales increased 28% in the past year.
Secretary of State for the Department of Business, Sajid Javid, commented: "We should be very proud of the British companies manufacturing and selling British products all over the world; they all play an important part in driving our economy forward. Companies like Amazon, who are providing the tools to make all of this possible, play a valuable role in propelling the country towards our exports goals and helping both large and small British businesses thrive."
"We are thrilled to see our Marketplace sellers experiencing such rapid growth, creating jobs and playing an integral part in delighting customers," said Simon Johnson, Director of UK Seller Services at Amazon. "We anticipate the biggest Christmas ever for our third-party businesses as a result of using services such as Fulfilment by Amazon and Global Selling."
Here's why Amazon is anticipating a record-breaking fourth quarter for third-party sellers in Britain:
Sellers Adding More Products and Participating in Christmas Deals
The fact that Amazon.co.uk customers can find 150 million distinct products is only possible with the help of third-party businesses. These sellers offer Amazon customers everything from fresh flowers to virtual reality 3D headset glasses, and millions of other unique products. Sellers can upload their product listings in a matter of seconds or build a brand new storefront with a whole assortment of products in just a few minutes. Since last Christmas season, UK-based sellers have increased their selection of products available on Amazon by more than 40%, meaning there is plenty more for Christmas shoppers to discover and buy this year. Furthermore, Marketplace sellers are for the first time participating in Amazon's deals during the Christmas period, including Black Friday Deals Week.
Sellers Increasing their Exports
Amazon has created a suite of tools that make it easier for UK companies to sell their products abroad, including help to manage currency exchange, translation, marketing, and global delivery and distribution. Once a seller uploads a new product, it can be available on all of Amazon's 11 websites in 7 languages around the world. This means instant exposure to Amazon's 294 million worldwide customers. Since last Christmas season, the number of UK-based sellers exporting products to customers outside of Britain has increased 54%, and UK-based sellers are expected to reach nearly £1.4 billion in annual export sales for 2015 and deliver over 100 million items.
Global Fulfilment Network & Local Language Customer Service to Help Increase Sales
UK sellers are increasing their use of FBA to help to drive sales. Amazon has 100 fulfilment centres around the world, as well as Customer Service centres that are able to help customers in their local language. With FBA, sellers can send their products to one of these centres and Amazon will take care of the rest, fulfilling orders around the world and managing customer service. Plus, when sellers use FBA, their products are eligible for Amazon's popular Prime and Free Super Saver Delivery. Sellers taking advantage of FBA in the UK has increased 40% since Q4 2014.
More Pro Sellers
Amazon is seeing a rapid increase in the number of sellers taking advantage of its Pro Seller offering, which is designed for experienced volume sellers who prefer more advanced tools. Professional sellers listing on Amazon.co.uk has increased 43% since Q4 2014.
Read about European Sellers who are Building Successful Businesses on Amazon Marketplace. Businesses interested in selling on Amazon, FBA and Amazon Payments can visit http://services.amazon.com.
Source : Amazon.co.uk Press Release
26 November 2015

Thank you for the excellent presentation that you gave at Woodbury Park on Thursday morning. It was very interesting and thought-provoking for our Retail members. The feedback has been excellent.


Martin Elliott. Chief Executive - Home Hardware.