Digital Retail News
Amazon submits patent application for 3D printing delivery vans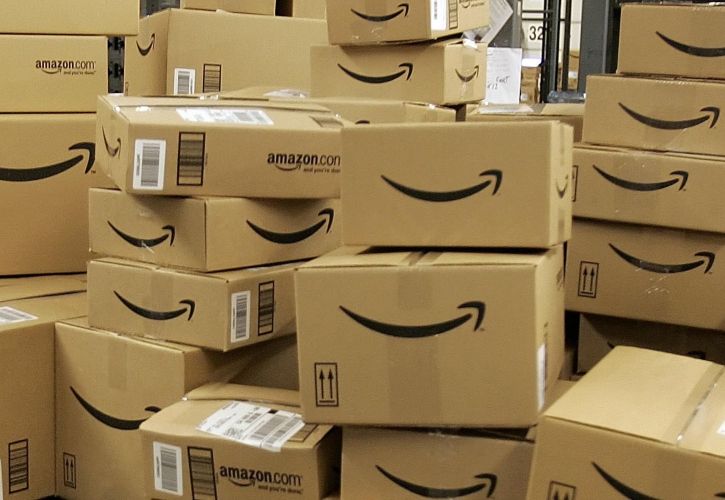 Amazon is constantly working on ways to put the goods you purchase online in your hands faster. They're toying with drones, enlisting the aid of bike messengers, and even pondering a fleet of delivery trucks that double as mobile 3D printers.
That's the plan they set out in a patent application that surfaced recently. The flow is logical enough. First, a customer places an order which Amazon authorizes. Rather than handing it off to a worker (or robot) in a warehouse, though, it's forwarded to the mobile manufacturing unit that's located closest to the customer. It's produced en route and delivered when complete.
The patent application mentions both additive and subtractive manufacturing, so it's not just about 3D printing. Their next-gen delivery trucks could also feature onboard CNC equipment to machine metal and other materials.
You can see where this is headed. Amazon already lets you set up timed deliveries of products, and they have a good idea what you're interested in purchasing at any given time based on your search history. Ultimately, they'll be fabricating goods you want to buy before you click the button and you'll find them on your doorstep or in your mailbox by the time you receive their confirmation email.
At some point, they won't even need the trucks any more. Amazon will probably start offering up their own 3D printers in the not-too-distant future, likely at a reduced cost if you're willing to agree to receive special offers. Giving you a price break on a 3D printer might be cheaper for them in the long run than paying for warehouse space.
Source : Lee Mathews - Geek.com
www.geek.com/news/amazon-files-patent-for-3d-printing-delivery-trucks-1616525/
26 February 2015

Insight DIY always publishes the latest news stories before anyone else and we find it to be an invaluable source of customer and market information.

Max Crosby Browne - CEO, Home Decor