UK DIY News
Amtech, a new face of DIY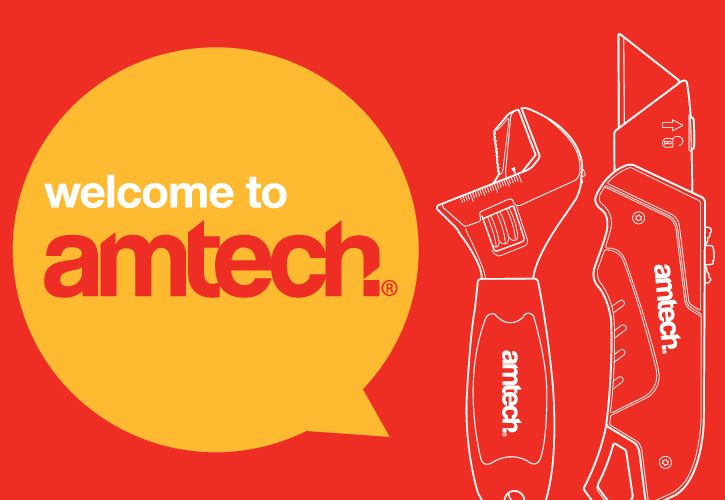 Ishan Kalra, Director at DK Tools, talks to us about adapting to change in the DIY market and the launch of the new Amtech brand.
We have seen many changes in the DIY market over the years, but more recently there has been a notable shift among consumers that we have adapted to in order to succeed and help our retailers remain competitive in the industry.
Consumer behaviour and their expectations of DIY brands have changed, which is being fuelled by the new and connected world that's always switched on. The customer now has a wealth of information at their fingertips online and they expect brands to provide them with a new level of support, advice and guidance.
This is particularly prevalent in the DIY market, where the generational gap in skills and know how continues to grow and when you consider most DIYers under the age of 45 feel they lack the necessary skills to undertake a DIY task.
We believe this change in dynamics coupled with the growing DIY skills gap has created a new type of DIY consumer that requires more from a brand, beyond great products at great prices alone. They want a DIY brand that connects with them and offers the new level of service they need.
We decided to seize upon this opportunity in the market by significantly enhancing the value we offer through our Amtech brand and thus created a new face of DIY. The new Amtech brand continues to offer great products at great prices, but now with a more advanced and dedicated support service.
We're providing our Amtech retailers with the tools they need to engage and nurture their customers further. In doing so, we're enhancing the consumer's DIY shopping experience, and helping to build stronger relationships with consumers, which should result in happy, loyal, returning customers and more sales for the retailer.
The new Amtech brand and visual identity is now more friendly, approachable and supportive to consumers. It offers the greater level of support, advice and guidance they require throughout the lifetime of a purchase, before, during and after-sale.
This methodology has been implemented from the very start with the new Amtech packaging that's modern and bold in design. It engages with the consumer in a clear and concise manner, right from the second they see the Amtech products at point of sale.
The 'jump off the shelf' standout design, engaging speech bubbles describing exactly what the product is and easy to understand product benefits, help to simplify the purchasing decision for the consumer and give them the confidence they need to choose the right product for a DIY project. Furthermore, all of our Amtech products come with a three year product warranty, providing long term reassurance and peace of mind to the consumer.
After-sale, the Amtech brand continues to engage and connect with consumers through our friendly, approachable and expert advice service.
This new and personalised service provides consumers with all the DIY support and know how they need throughout the life of their DIY projects. The dedicated service is available online through the Amtech website or customers can speak directly to an Amtech DIY expert over the phone.
The support service is also accessible to retailers, helping them answer any customer questions that may arise from the shop floor about Amtech products and improving the DIY service they offer to help retain customers for the long term.
By acting upon the changes we're seeing in the DIY market, we hope the new Amtech will lead the way. We feel that combining Amtech's range of quality and affordable products with a new level of personalised, expert and friendly support will ensure we remain at the forefront of the DIY industry. After all, happy customers, mean loyal customers, which means repeat business.
Visit http://amtechdiy.com for further information about the new Amtech.
Source : Ishan Kalra, Director at DK Tools
08 February 2016

Insight provides a host of information I need on many of our company's largest customers. I use this information regularly with my team, both at a local level as well as with our other international operations. It's extremely useful when sharing market intelligence information with our corporate office.

Paul Boyce - European CEO, QEP Ltd.