UK DIY News
An Open Letter Regarding Homebase to the Board of Hilco Capital Limited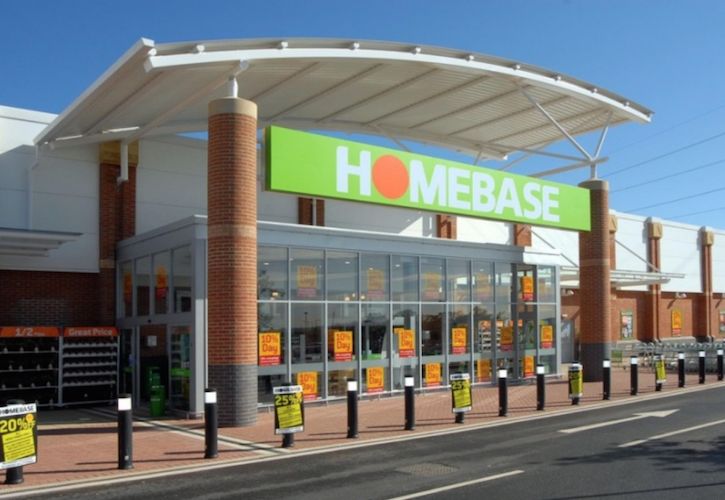 The following is an open letter with regard to Homebase to the board of Hilco Capital Limited, written by Steve Collinge on 3rd June 2018.
Dear Sirs
Following the recent decision by Wesfarmers to sell the UK and Irish Homebase business to your company, I felt compelled to write this letter. I have worked within the Home Improvement and Garden industry, both in the UK and overseas for the last 30 years, held Board roles at the largest supplier brand in the industry and since 2011 have been Executive Editor for Insight DIY, the leading website for news, intelligence and analysis of the industry.
I trust you will take the comments below in the spirit in which they are meant, to provide a level of insight and knowledge that you simply can't obtain from any financial analysis of the company or through time spent in stores.
Homebase is not Focus DIY
I was working for ICI Paints during the period 1998 to 2010 and one of my roles was Business Director with responsibility for the Dulux, Cuprinol, Hammerite and Polycell brands within the Focus DIY account. As their single largest supplier, we witnessed first-hand their growth, acquisition of competing retailers including Do It All, Great Mills and Wickes and ultimately their demise in 2011. I am of course aware of your involvement with Focus DIY alongside Cerberus and I have one very important point I wish to make – Homebase is not Focus DIY.
Focus did not have a strong, recognised brand in the UK, they had no real point of difference, they were uncompetitive on price versus their major competitors, they had alienated many suppliers with their aggressive and confrontational approach and many of their stores were in poor locations acquired from weaker competitors.
Homebase is still a strong, well-liked brand, which prior to the mistakes of Wesfarmers, owned a distinct and understood position in the UK and Irish markets. There's much debate in our industry as to whether Homebase can now be saved and if they can be re-positioned once again in the market and the answer is without question, yes. I'm sure you've recognised that many of the self-inflicted errors of the previous management team have already been rectified by Damien and his team and with the right funding, support and decisions, Homebase can return to the position it once held in the hearts and minds of consumers and shoppers.
Don't be fooled by May
The first four months of 2018 have probably been the worst period for Home Improvement and Garden retailing for at least a decade. The impact of the weather, squeeze on consumer spending and Brexit uncertainty has created something of a perfect storm, ripping through the heart of many retailers. Since mid-April, the market has improved dramatically and the good weather combined with pent-up consumer demand has created the opposite effect, a hiatus of sales, fuelling treble digit increases over last year. But be warned, don't necessarily confuse this with any kind of consistent performance improvement in Homebase. It's what this market does, it fools you into thinking everything is coming together and your business strategy is winning and you're taking share - you're not, the sun's shining that's all and people buy Home Improvement and Garden products when they feel good and have the time to complete the projects they have in mind. The Met' Office has now confirmed that May 2018 was not only the warmest May since records began, but also the sunniest since 1989. Homebase has done well, but your competitors are still doing better, whether that's B&Q, Wickes, Screwfix, Howdens or B&M Bargains, they are all outperforming Homebase and that's why the messages from the remainder of this letter are so important.
The Homebase Team will do anything for you
As you know, there are currently over 11,500 Homebase employees, the majority of whom work day in day out in the stores, looking after the customers who are singly responsible for every pound that makes up the £1bn turnover of Homebase. These are people who have been promised many things over recent years, both by Home Retail Group and Wesfarmers. However, under HRG, they experienced the lack of investment in the Homebase stores, the dictatorial management style and the focus on standards and processes as opposed to actually giving customers what they wanted. The approach from Wesfarmers was a refreshing and welcome change for the team and they arrived with so much hope and promise. The unfortunate story of the last two years is now well documented, as is the level of arrogance and hubris, that will sit at the heart of many business books on this subject for years to come.
The Homebase team have been consistently let down by previous owners of the business and are tired of being treated poorly. Probably the most important point I wish you to take from this letter is that the Homebase team will now do anything for you. What they now deserve is the respect and support of a management team that values their skills, knowledge and experience. They believe, as I do, that Homebase has a successful future and treated appropriately, they will do everything needed to transform the company in the weeks, months and years ahead – just look at how they've responded in the last few months to the new management team's direction and influence.
You have to do some things differently
The market is changing rapidly and the home improvement and gardening customer is changing even more quickly. I recently read an excellent quote from Goldman Sachs "One of the largest generations in history is about to move into its prime spending years. They are poised to reshape the economy; their unique experiences will change the way we buy and sell, forcing companies to examine how they do business for decades to come".
We can no longer be confident that what worked last year will work this year. Every aspect of how we sell, package, display, promote, price and supply home improvement and gardening products will need to change. This is not something that can be done overnight, but by putting innovation at the heart of what you do as a retailer, gives you the best possible chance of taking your existing customers with you and attracting new millennial customers, who will turn into your loyal customers of the future.
Apologies, but due to a restriction on the word count of articles we can upload to Insight DIY, the remainder of the letter can be read on LinkedIn and accessed at the link below:-
An open letter regarding Homebase to the board of Hilco Capital Limited.
04 June 2018

I find the news and articles they publish really useful and enjoy reading their views and commentary on the industry. It's the only source of quality, reliable information on our major customers and it's used regularly by myself and my team.

Simon Fleet - Sales & Marketing Director, Thomas Dudley Ltd