UK DIY News
Argos blames system error for website crash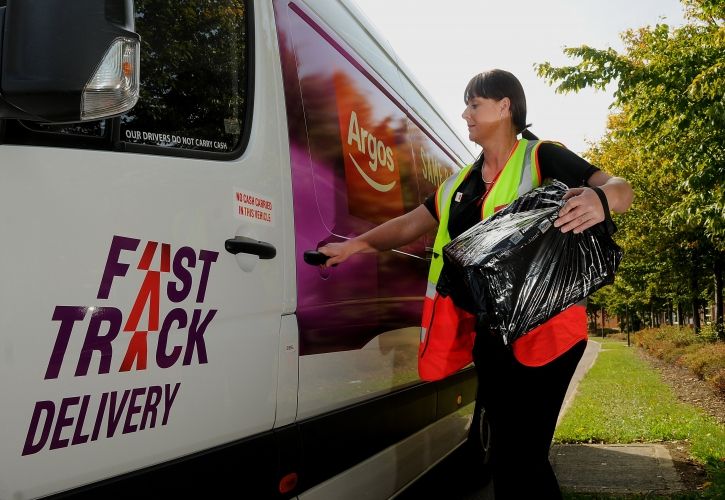 Thousands of furious Argos customers fear they may not get the Christmas shopping they paid for after the company's computer system crashed.
The IT meltdown threw the catalogue chain into chaos on one of the first major shopping weekends in the run-up to the festive period.
Shoppers had flocked to the firm's stores and website after it advertised huge discounts on children's toys and electrical goods.
But the IT glitch caused pandemonium as the company's website shut down for much of the weekend, leading to missing payments and unfulfilled deliveries.
Argos had promised customers a same-day delivery service, but many shoppers are concerned that they may never receive goods they have paid for after they failed to arrive.
Others said payments were taken from their bank accounts, but when they contacted Argos, staff denied the orders had been made.
Scores of shoppers spent hours unsuccessfully trying to contact the company's jammed customer services lines. The crash comes just months after Argos was forced to apologise for closing branches when an IT glitch shut down its systems.
It is still unclear whether the crash on Saturday evening was the result of a technical glitch or because the system was hacked.
Customers across the country inundated its social media accounts with complaints yesterday after being unable to access its website.
Despite being aware of the problem for nearly 24 hours, its IT experts were still fighting to solve the problem last night.
Martin Baker, 44, visited the website on Saturday to buy Christmas presents for his two children.
But the Royal Mail engineer, from Fleet, Hampshire, was left furious when the promised same-day delivery had still not arrived last night. He said: 'It is just impossible to contact them. I spent so long on the phone that the batteries on my cordless handset died. It's the first time I have used Argos for a home delivery and it's definitely the last time.'
Karen Price was on hold for nearly five hours trying to trace the online order she made on Saturday.
She wrote on the firm's Facebook page: 'They take my £180 then the site crashes and they have no record of my order, even though I have an authorisation code from my bank which proves you took the money. This is the worst customer service I have experienced in my life.' Lisa Knowles, 43, from Hinckley, Leicestershire, paid £400 online on Saturday for a Sony TV but when she went to collect it staff said there was no record of her payment.
She paid another £400 at the store, but discovered later she had been charged twice. Last night, she had still not got through to the helpline. She added: 'I'm very upset. What a joke. I'm sure if I owed them money they would have contacted me straight away.'
An Argos spokesman said last night: 'We are extremely sorry for the temporary service issues our customers were experiencing on our website this afternoon.
'We have identified and fixed the issue and our site is now up and running. We apologise to any customer who tried to contact us unsuccessfully and we are working to respond to all enquiries as soon as we can. We apologise if any customer experienced problems with a home delivery and will be in contact to resolve this.'
They went on to confirm that the crash was not caused by a third party – such as a hacker – and blamed 'system error' for the chaos.
Source : Mario Ledwith and Tammy Hughes – DailyMail.com
www.dailymail.co.uk/news/article-3309639/Argos-web-meltdown-deletes-customers-Christmas-shopping-crash-leaves-thousands-fearing-items-paid-not-delivered.html
09 November 2015

Insight provides a host of information I need on many of our company's largest customers. I use this information regularly with my team, both at a local level as well as with our other international operations. It's extremely useful when sharing market intelligence information with our corporate office.

Paul Boyce - European CEO, QEP Ltd.