UK DIY News
Argos launches 'Red, White and Blue' Fridays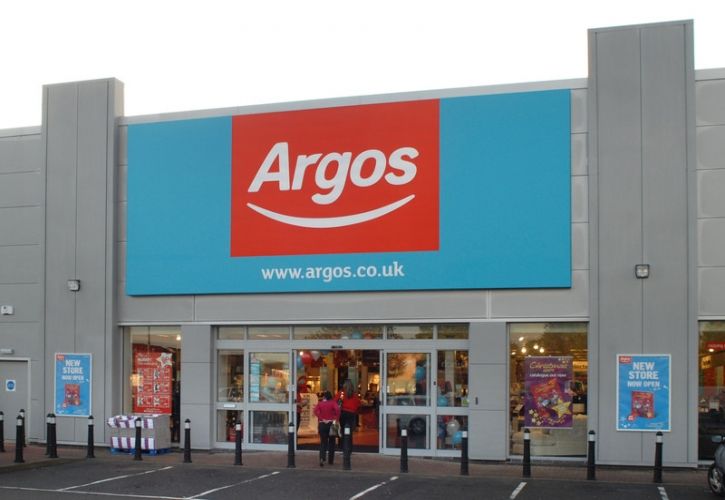 Leading UK retailer Argos will launch 'Red, White and Blue' Fridays leading up to Black Friday as part of its Christmas campaign.
Deals designed to put pounds back in British shoppers' pockets will be available every weekend so that customers don't have to wait for weeks to get the Christmas shopping started and will find it easier to plan and budget over several weeks rather than one weekend.

Kicking off today (Friday 6 November), highly competitive 'feel-good' deals on offer at Argos include:
'3 for 2' on all toys for five days
The first of five one-day market-beating deals – today's being the new Call of Duty Black Ops 3 at £39.99
Five day deals launching today include the LG 4K Ultra HD 40" Freeview TV reduced by £300 to £399, a saving of £70 on Beats Solo 2 On Ear Headphones at £99.99 and the Canon SX410 20MP Camera at less than half price at just £99.99.

Argos believes the deals are so strong it guarantees to offer the difference if customers find the deals cheaper elsewhere¹.

All deals are available in stores and online and customers wanting their bargains in a hurry can take advantage of Argos' new UK-wide Fast Track same-day home delivery service which is currently free for orders of £50 and over². Customers purchasing online for Fast Track store pick-up in as little as 60 seconds can also currently get £1 money back on orders over £25².

David Robinson, Chief Operating Officer at Argos, said: "Customers just can't wait to start their Christmas shopping and we want to reclaim Fridays for Brits and celebrate them every week between now and Christmas. Fridays have always been a special day in the minds of the British public, whether it represents fish 'n' chips, drinks down the pub or simply the start of the weekend.

"We are, of course, gearing up for Black Friday like everyone else, but we don't think getting a great deal should wait until then and this weekend we know our customers will love our famous '3 for 2' toys event and amazing 'feel-good' deals.

Black Friday has several alleged definitions, including being a term coined in the United States by the Philadelphia Police department in the 1950s and 1960s to describe the chaos in the cities caused by the traffic jams and sheer volume of shoppers who came out to grab the best deals.

David Robinson continued: "Christmas shopping is stressful enough without doing it all in one weekend – that's why we want to make every Friday a 'feel-good' one with many fantastic deals every single week until Christmas. We will ensure every Brit has a chance to put more pounds in their pockets."
Source : Home Retail Group Press Release http://homeretailgroup.pressarea.com/pressrelease/details/73/News_1/5278#sthash.QXVJUf1Z.dpuf
06 November 2015

Thank you for the excellent presentation that you gave at Woodbury Park on Thursday morning. It was very interesting and thought-provoking for our Retail members. The feedback has been excellent.


Martin Elliott. Chief Executive - Home Hardware.