UK DIY News
Argos to open digital stores in Sainsbury's supermarkets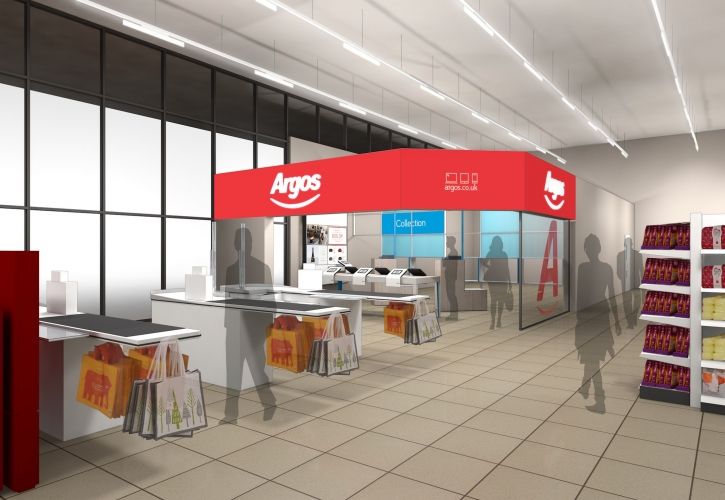 Argos, the UK's leading general merchandise retailer and Sainsbury's, the UK's second largest grocer, have teamed up to open 10 new Argos digital stores within existing Sainsbury's supermarkets. This will bring extra choice and convenience to Sainsbury's and Argos' customers who will have access to the combined ranges in the convenience of a Sainsbury's supermarket.
These new format Argos digital stores will provide customers with a choice of over 20,000 non-grocery products which they can either buy instantly in store via tablets, or reserve online for easy collection within hours, the same or the following day. An extended range of around 40,000 products can also be ordered in store for home delivery. The Argos digital stores in Sainsbury's will range in size from around 1,000 to over 5,000 square feet.
The combination of Argos digital stores and Sainsbury's supermarkets will create a compelling and complementary product offer and provide the convenience that customers are increasingly looking for from their local supermarket. The 10 digital stores will open by summer this year.
John Walden, Chief Executive of Home Retail Group, said:
"Our new distribution model allows us to provide customers in any Argos location with a choice of around 20,000 lines within hours, regardless of the size or stocking capacity of the store. This strategic capability has opened up options for a variety of new Argos stores and formats, and the possibility that we can now cost-effectively reach more customers and neighbourhoods with an Argos presence. I look forward to the results of the 10 store programme with Sainsbury's and to understanding the full potential of this exciting opportunity."
Mike Coupe, Chief Executive of Sainsbury's, said:
"These 10 Argos stores will complement our supermarket offer, giving customers the opportunity to shop for an extended range of non-food items. They will bring something new and different to our customers, and fit well with our strategy of making our supermarkets more convenient. As well as looking at carefully selected partners, we continue to roll out our ranges of own brand clothing and general merchandise in our supermarkets to give customers even more choice and value."
Source : Home Retail Group
http://www.homeretailgroup.com/news-and-media/news.aspx?smlbus=1519&article=7058
29 January 2015

Insight DIY is the only source of market information that I need and they always have the latest news before anyone else.

Neil Anderton - Sales Director, British Ceramic Tile