International DIY News
Australia's Woolworths Ltd partners with eBay Inc for click and collect services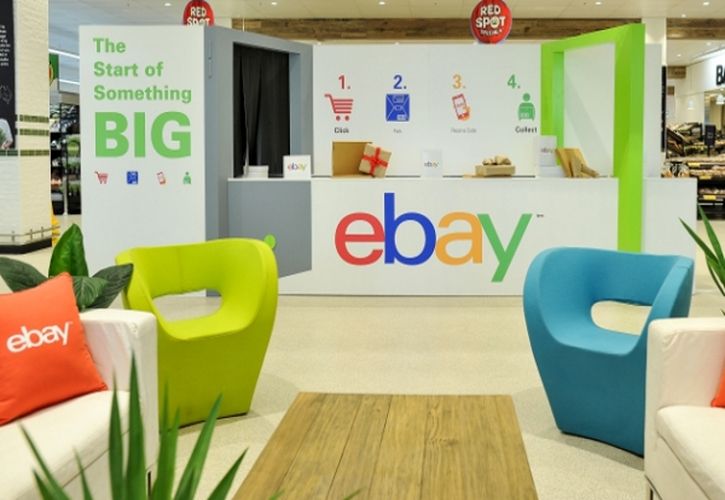 One thing Woolworths Limited (ASX: WOW) can't be accused of lacking is imagination.
While its same-store sales figures have copped a lot of flak recently for continuously lagging behind competitor Coles (owned by Wesfarmers Ltd (ASX: WES)), Woolworths always has an eye on future opportunities.
This outlook was the reasoning behind the successful development of the petrol businesses, Dan Murphy's liquor chain and the hotel operations.
Throw in Masters Hardware, Quantium, and EziBuy and Woolworths begins to look like a real opportunist.
It's an impressive track record, but I think its latest idea tops them all.
As widely announced in Australian media outlets yesterday, Woolworths has inked a partnership with US tech giant eBay Inc that will allow customers to collect their parcels from lockers and/or counters in select Woolworths stores.
The partnership is aimed to increase foot traffic in Woolworths stores, while offering eBay more flexibility in its product offerings.
There may even be a hidden benefit for customers too, as it seems possible some parcels could become available quicker if they are delivered to a central depository rather than to each individual house.
It's an interesting idea, one which could either work or fall flat, depending on the customer.
Speaking personally, would I go out of my way to collect a parcel from Woolworths when I could have it delivered to my front door for no extra cost?
No.
If I thought it would be available to collect quicker, would I?
Possibly.
If I was unavailable for most of the day (working, say) and thus missed my parcel, would I pick it up from Woolworths on my way home?
Definitely. Just think about how many workers pick up groceries on the way home, and you'll see how the idea could be a winner for Woolworths.
If you're picking up a chicken and some vegies for dinner, are you going to draw a distinction between Woolworths and Coles?
Of course not – you're going to go to whichever store is closest in the hope of saving a few minutes on your way home.
But if you also had to pick up a parcel after work, well, Woolworths becomes the clear winner doesn't it?
Whether the idea leads to materially increased sales is anyone's guess.
One thing it won't lead to is extra costs for either company – at least initially. Since Woolworths is already manning 'Click and Collect' counters at many of its stores, there won't be any expenditure required to set them up.
eBay might even save some money, if its couriers can go straight to a handful of drop-off points at supermarkets rather than cruising around the suburbs.
To be fair, the idea isn't an immediate game-changer for the supermarket wars.
It's unclear if it will lead to any increase in sales.
But it is a work of genius nonetheless. And since Woolworths' head-start on Click and Collect sales is what enabled it to land the deal with eBay, it is a small one-up over the Coles franchise.
Time will tell if it actually translates into improved outcomes for shareholders.
Source : Sean O'Neill - Motley Fool Australia
www.fool.com.au/2015/02/25/is-the-ebay-inc-partnership-a-winner-for-woolworths-limited-shareholders/
26 February 2015

Insight DIY always publishes the latest news stories before anyone else and we find it to be an invaluable source of customer and market information.

Max Crosby Browne - CEO, Home Decor