UK DIY News
Average UK Home Could Cost Over £323k By 2031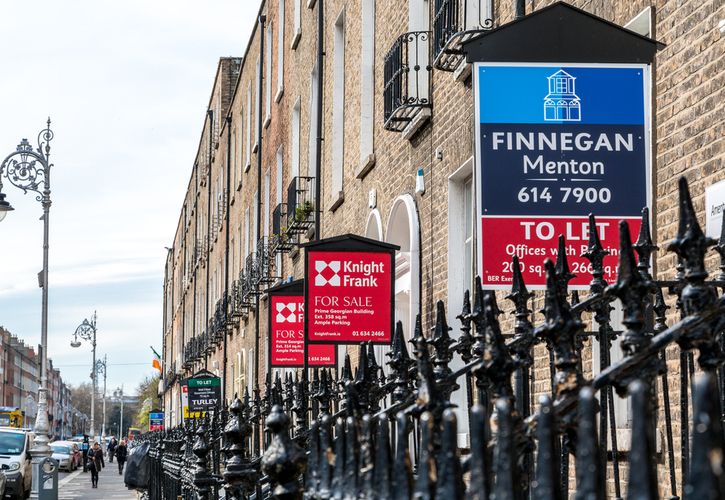 New research reveals the average age of first-time buyers is increasing and predicted to reach 37 in London, and almost 35 for the rest of England by 2031
In the next 10 years, the average home in the UK will jump by 30%, costing a staggering £323,718 and increase by 33% in Greater London to £619,568
For those buying now, they plan to borrow £8,635.14 from parents or grandparents
With house prices at an all-time high, showing no signs of waning, and the age of first-time buyers on the rise, new research1 by comparethemarket.com forecasts the change in the property market over the next decade, along with advice on how best to make your first house your very own safe haven and ensure you have both buildings and contents cover in place from the moment you collect the keys.
Analysis of ONS data3 from 1992 to 2020, combined with a forecasting model, predicts house prices to increase as follows:
Greater London

UK

2021

£465,549

2021

£248,496

2022

£480,951

2022

£256,018

2023

£496,353

2023

£263,540

2024

£511,755

2024

£271,062

2025

£527,157

2025

£278,584

2026

£542,559

2026

£286,107

2027

£557,961

2027

£293,629

2028

£573,363

2028

£301,151

2029

£588,765

2029

£308,673

2030

£604,167

2030

£316,195

2031

£619,568

2031

£323,718
By 2031, house prices in greater London are predicted to increase by a third (33%), whereas the rest of the UK are likely to see a slighter lesser increase of 30%. Looking ahead, the UK property market is set to see incremental house price increases until the year 2040. For Greater London residents, their first home will cost a staggering 63% more than in 2021, whilst UK house prices look set to increase by 58% overall.
comparethemarket.com also analysed the age of first-time buyers3 in England dating back to 2006, to reveal how this will increase over the next ten years:
Region

2021

2022

2023

2024

2025

2026

2027

2028

2029

2030

2031

London

35.0

35.2

35.4

35.6

35.8

36.0

36.2

36.4

36.6

36.8

37.0

Rest of

England

33.1

33.2

33.4

33.6

33.7

33.9

34.1

34.2

34.4

34.6

34.7
The average age of a first-time buyer in London is currently 35 years-old, but in 2031, buyers could have to wait an extra two years to make the jump on to the property ladder, averaging at 37. The Rest of England will see an average age increase of 1.6 years, jumping to almost 35.
As getting on the property ladder is going to prove more challenging for Brits, comparethemarket.com also polled homeowners4 who purchased in the last ten years to find out if their buying habits and priorities have changed.
The most common method of purchase remains the same with just under half (47%) having bought their property with their partner, and half (50%) citing that they would do the same now. Although they are now less likely to seek financial help from others (9%) compared to 10 years ago (13%).For first-time buyers who had a helping hand from parents or grandparents, they borrowed £8,635.14 compared to current buyers receiving £8,346.15.
When questioned if they would do anything differently if they were to buy in 2021, almost a quarter (23%) said they would spend more on the overall value of the property and over one in five (21%) would opt to purchase a bigger first home. Yet 20% wouldn't change anything. Whereas those who have bought recently or are planning to soon, the size of the house (63%), the location (58%) and how expensive it is (31%) were voted as the most important considerations.
Commenting on the findings, Chris King, head of home insurance at comparethemarket.com, says: "Despite house prices seeing an all-time high and the average age of first-time buyers set to increase over the next ten years, it's interesting to see that buying habits have remained similar.
For those who are yet to buy but are planning on doing so in the future, it's important that you take out the correct insurance policies, ensuring that both your home and contents are covered ready for when you move in, should the worst happen."
To find out more about the research, including top tips on how best to make your home a safe haven and ensure everything is insured and protected, please visit: https://www.comparethemarket.com/home-insurance/content/future-of-home-ownership/
Source : Comparethemarket.com
For all the very latest news and intelligence on the UK's largest home improvement and garden retailers, sign up for the Insight DIY weekly newsletter.
22 September 2021

Thank you for the excellent presentation that you gave at Woodbury Park on Thursday morning. It was very interesting and thought-provoking for our Retail members. The feedback has been excellent.


Martin Elliott. Chief Executive - Home Hardware.