UK DIY News
Barclaycard data reveals strong growth in DIY and garden centre spending in May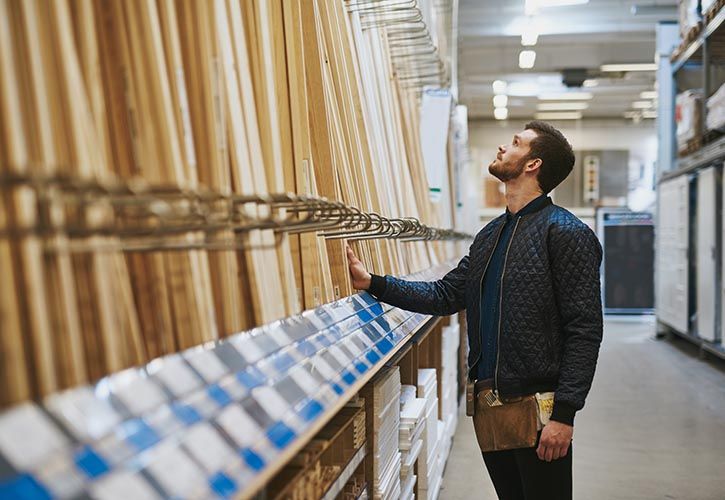 Barclaycard has published its monthly review of consumer spending and revealed that warmer weather has brought a welcome boost, but the outlook remains uncertain.
Consumer spending rebounded in May after two months of weak growth, rising 3.6 per cent as the arrival of spring weather, and the bank holiday, boosted spending on the home, clothes and entertainment.
The uplift is a marked change on the weak numbers recorded in March and April, when spending growth fell to 1.6 per cent and 1.9 per cent respectively, and is the second-highest level seen so far this year.
Strong growth in garden centres, DIY stores, on clothing and in pubs and restaurants drove the growth as consumers took full advantage of the arrival of spring and the May Day bank holiday to carry out home improvements, update their wardrobes, and enjoy time out with friends and family.
The findings are part of the latest monthly spending data from Barclaycard, which processes nearly half of all credit and debit card transactions in the UK.
Spending in DIY stores was up 4.8 per cent, and at garden centres it grew 9.4 per cent – a swing of 6.8 per cent and 22.3 per cent respectively against April – as both rebounded after being badly affected by the colder and wetter start to the year.
Clothing spending jumped 6 per cent, up from a fall of -3.5 per cent the prior month, as the improved weather meant consumers started to think about their sartorial summer. This helped department store growth return to double-digits, 12.2 per cent, after falling consecutively since January to hit a 12 month low of 3 per cent in April.
Pubs (15.2 per cent), restaurants (12.3 per cent), and hotels (6.4 per cent) all saw a positive boost in spending as people made the most of the better weather and long weekend at the start of the month to enjoy some leisure time. The release of films including Captain America: Civil War, The Jungle Book and X-Men: Apocalypse also helped to boost spending on cinema by 13.3 per cent.
As a result, high-street spending rose 0.7 per cent in the month, entering positive territory for the first time since October 2015; online spending, although slightly down on April, saw further double-digit growth of 12.5 per cent.
In contrast, whilst spending on petrol declined (-3.4 per cent), the rate of decline was at the slowest rate since Barclaycard began collecting spending data, due in large part to higher oil prices impacting on household outgoings. Combined with recovering supermarket spending (up 0.2 per cent from -6.1 per cent in April), spending on 'household essentials' entered into positive territory (0.5 per cent) for only the second time in eighteen months.
Consumers seem to be generally more optimistic about issues over which they have some control, with confidence in their household finances rising 3 points in May to 60 per cent (albeit still down from an average of 71 per cent in 2015). Barclaycard's research showed a further deterioration in their confidence in the wider UK economy, however. This fell 5 points in May to just 30 per cent as slowing wage growth, flat-lining employment rates and on-going uncertainty about the outcome of the EU referendum continued to cause significant concern.
And although May's figures are a welcome return to stronger spending growth, the three month rolling average for this year, at just 2.4 per cent, remains well below last year's 3.9 per cent.
Paul Lockstone, Managing Director at Barclaycard, said:
"Warmer weather is generally a good pre-cursor for a positive uplift in consumer spending and May proved to be no exception. The eventual arrival of spring brought about a reversal of the fall we saw in spending on the home and clothing in March and April and acted as a welcome boost to retailers in those sectors.
"Consumers are increasingly confident in their ability to manage their own finances, but their view of the health of UK plc has continued to fall as a consequence of continuing nervousness over the wider economy. While it's encouraging to see May's numbers move sharply positive, 2016 spend is trending significantly below last year so it will be interesting to see whether these numbers are a seasonal blip or the beginning of a real and sustainable upturn in consumer spending".
Source : Barclaycard Press Release
If your business is interested in pricing intelligence or you're currently trying to track retail prices manually, there really is a much easier way. Just contact us here.
To advertise on the Insight DIY website and download our media pack, click here.
Sign-up for our weekly newsletter here.
07 June 2016

Insight DIY always publishes the latest news stories before anyone else and we find it to be an invaluable source of customer and market information.

Max Crosby Browne - CEO, Home Decor