UK DIY News
Barclaycard data shows consumer spending increased in Q2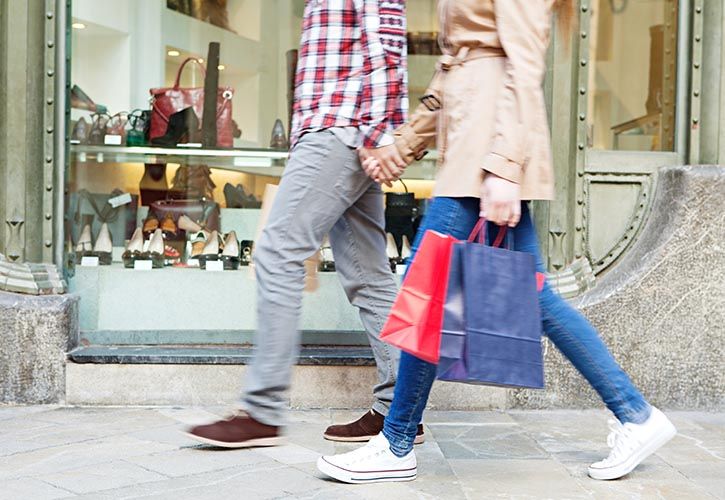 Consumer spending saw a boost in the second quarter of the year, recording growth of 3.1 per cent year on year – up from 2.8 per cent posted in the first three months of 2016.

May and June both saw growth of 3.6 per cent, the highest since January and a recovery on April's poor performance of 1.9 per cent, as consumer spending remained buoyant in the run up to the EU referendum according to Barclaycard, which processes nearly half of all the nation's credit and debit card transactions.

Barclaycard's data also showed consumer spending holding up comparatively well in the week immediately following the outcome of the referendum. Despite the economic uncertainty in the immediate aftermath of the result, spending increased 2.14 per cent versus the prior week.

This headline number hid some mixed underlying news, however, with spending in pubs and restaurants, which traditionally experience double digit growth at the end of the month, both entering into negative territory – dropping 0.44 per cent and 0.46 per cent respectively in the seven days beginning 24 June. These figures are a stark contrast to the growth of 20.5 per cent and 20.1 per cent seen in the same week of May, suggesting that consumers may have adopted a cautious mind-set around discretionary spending in the days after the referendum result.

Spending on entertainment remained strong – up 10 per cent – throughout the quarter as consumers continued to enjoy time out with friends and family. Pubs recorded a rise of 12.1 per cent, boosted by growth of 12.7 per cent in June as football fans flocked to pubs to enjoy the start of the European Championships. Spending in restaurants also proved robust, up 11.6 per cent across the quarter and 11.2 per cent in June, as people celebrated Father's Day with meals out.

The slow start to the summer meant clothing spend was amongst the worst performing categories. Compounded by what has been described as the wettest June on record, family clothing saw growth of just 1.3 per cent in the second quarter whilst women's clothing came close to flat-lining at 0.6 per cent.

Consumer confidence seems to be holding steady, with a Barclaycard survey undertaken on 5 and 6 July finding a narrow majority (52 per cent) of consumers saying they expect to see no impact on their household finances as a result of the vote. When asked the same question between 24 and 28 June, only 39 per cent said they expected to see no change, suggesting that confidence has grown as time passes.

Whilst short-term confidence appears to have improved, concerns remain about the potential long-term impacts of the country's decision. Four in 10 (43 per cent) consumers expect their household finances to deteriorate as a result of the UK's decision to leave the EU. Of these, 81 per cent believe the cause will be an increase in the cost of everyday items such as groceries and petrol, while three quarters (76 per cent) think the UK will return to a recession.

Paul Lockstone, Managing Director at Barclaycard said:
"While it's too soon to draw long-term conclusions on how spending and sentiment have been affected by the outcome of the referendum, the early indication is that the majority of consumers avoided a knee-jerk reaction. Spending grew in the week immediately following the vote, suggesting that shoppers were pleased that the uncertainty that has hung over the economy had at least in part been lifted.

"With some sectors experiencing surprising fluctuations across the weekly and monthly analyses – notably entertainment and leisure – it's difficult to predict how and where shoppers will continue to spend their money. For many, however, it seems to be a case of business as usual as we wait to see what the future holds."
Source : Barclaycard Press Release

To advertise on the Insight DIY website and download our media pack, click here.
Sign-up for our weekly newsletter here.
If your business is interested in pricing intelligence or you're currently trying to track retail prices manually, there really is a much easier way. Just contact us here.
12 July 2016

Thank you for the excellent presentation that you gave at Woodbury Park on Thursday morning. It was very interesting and thought-provoking for our Retail members. The feedback has been excellent.


Martin Elliott. Chief Executive - Home Hardware.