UK DIY News
Black Friday Commentary: Bonanza or Bust?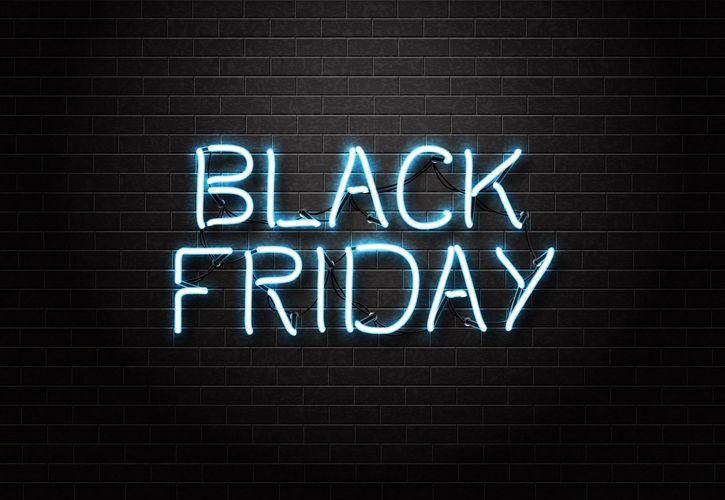 On Tuesday, Which? data questioned the value of Black Friday discounts, and all week we've been reading commentary that suggests interest in this US import might have peaked.
Here is a compilation of comments from Deloitte, KPMG, SCALA and Springboard, discussing their predictions for this year's Black Friday shopping event.
SCALA
Phil Reuben, executive director at leading supply chain and logistics consultancy SCALA, which has worked with a host of major manufacturing and retail businesses (such as Asda), asks, "'Is it the beginning of the end for Black Friday?"
"While Black Friday has been a runaway success in recent years, with over 80% of our clients proactively ordering products in anticipation of Black Friday promotions last year, there are signs that it may have now peaked.
"Plummeting consumer and business confidence has created a notable lack of enthusiasm around the weekend, with research suggesting that less than half (42%) of British shoppers will engage with Black Friday this year.
"Furthermore, despite industry data indicating that the unsold stock caused by Brexit stockpiling could lead to major discounts on the Black Friday weekend, insights from our clients across the retail, FMCG and manufacturing sectors suggests otherwise. A general apathy around Brexit, and therefore little appetite for building stock, means that the inventory is simply not there for massive Black Friday opportunities this year.
"It is therefore highly likely that retailers will also have to take a greatly reduced profit margin on the products they sell over the Black Friday weekend to stay competitive during this crucial sales period, leading to diminished returns all round."
DELOITTE
Commenting on Black Friday sales, Ian Geddes, North South Europe head of retail at Deloitte, said:
"Promotional Black Friday events have kick-started discounting in the Golden Quarter earlier than ever this year, as retailers attempt to draw in shoppers amid falling consumer confidence.
"Deloitte's research found that UK consumers have an average Christmas budget of £567 each this year, up 1.3% from 2018, with over a third intending to buy presents in November. Whilst just 2% intend to make use of Black Friday promotions for the majority of gift purchasing, it remains a key date in the retail calendar as sales are likely to be driven by self-gifting.
"Falling on the last Friday of the month, Black Friday itself coincides with payday for many. This happy coincidence will be welcomed by retailers, which could see record sales as a result."
Commenting on November discounting, Jason Gordon, lead consumer analytics partner at Deloitte, said:
"Discounting for November is only marginally deeper, by 0.1% on average, than this time last year when average discounts reached 26.6%. Whilst discounting itself remains largely consistent with 2018, Black Friday sales have been some of the earliest on record, and could see sale volumes jump significantly for retailers.
"Some retailers are already advertising up to 70% off goods, but the question remains whether these offers are temporary or a seamless continuation of mid- and end-of-season autumn sales. What is clear is that Black Friday discounting is no longer a clear-cut, single day of promotions, but an extended period, with many of this year's sales lengthening to over a fortnight. In some instances, up to three weeks.
"This is good news for consumers who are already taking advantage of the breadth of discounts on offer. Additionally, we are also seeing promotions applied to more regular merchandise, reflecting a 'truer' discount.
"For those consumers looking for pre-Christmas bargains, the greatest discounts are likely to be found in the mid-market clothing category. With Black Friday sales just warming up, we could see lots of last minute discounting on the day itself."
KPMG
Commenting on the latest findings and the significance of Black Friday and Cyber Monday for retailers, Paul Martin, UK head of retail at KPMG, said:
"There's no denying that Black Friday and Cyber Monday have become firm fixtures on the UK's retail calendar. Year-on-year shoppers have notably held off their purchases until the discounting begins. Furthermore, the event is no longer concentrated into just a few days, but in some cases now occurs across a few weeks, easing pressure on supply chains.
"We continue to see the divergence between those engaging and those not, both in terms of retailers and consumers. Some retailers have avoided the adoption of the American-born sales event altogether, no doubt having come to the conclusion that the juice just isn't worth the squeeze, especially in light of wafer-thin profit margins at the moment. Meanwhile, with the event being predominantly focussed online, it is little surprise that younger tech-savvy consumers appear more motivated to bargain hunt online against the ticking clock.
"This year's Black Friday and Cyber Monday will be closely watched, especially given the fact that there are fewer days between the key events and the primary Christmas trading period this year. We'll likely see monthly sales in November down as a result, whilst December's sales will likely boom. But the key questions will be whether the overall growth during the whole 'golden quarter' can make up for several months of poor trading throughout the year, and will slashed prices prove detrimental to the all-important bottom-line."
SPRINGBOARD
Retail intelligence experts Springboard today (25th November) forecast that Black Friday weekend will do little to help struggling retailers in what has been a challenging year of trading. Footfall across bricks and mortar retail destinations is anticipated to decline by -4.5% on Black Friday with High Streets being the hardest hit with a drop of -5.5%. This follows a decline in footfall on Black Friday over the past two years revealing the UK's appetite for this pre-Christmas spending spree may be wavering.
Source : Deloitte, KPMG, SCALA, Springboard
For all the very latest news and intelligence on the UK's largest home improvement and garden retailers, sign up for the Insight DIY weekly newsletter.
29 November 2019

Thank you for the excellent presentation that you gave at Woodbury Park on Thursday morning. It was very interesting and thought-provoking for our Retail members. The feedback has been excellent.


Martin Elliott. Chief Executive - Home Hardware.