UK DIY News
Black Friday customer shopping tactics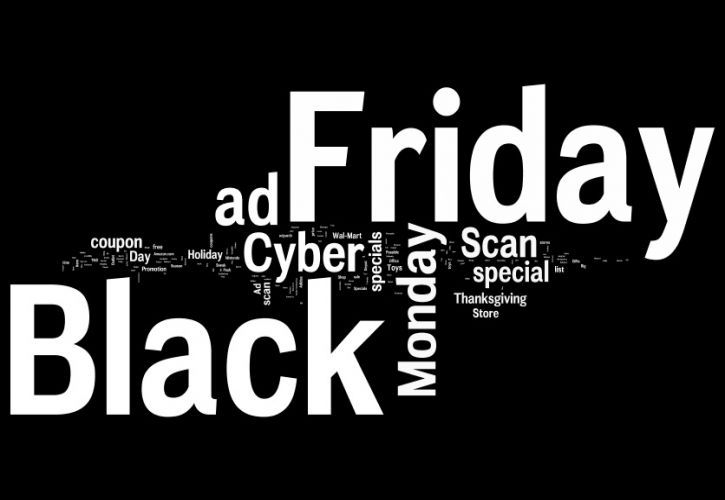 Hannah Maundrell, editor in chief at www.money.co.uk gave us her advice on Black Friday shopping and explains the tactics many customers will be using while shopping this year:
"There's no big secret: the key to avoid blowing all your hard earned cash is to get organised before you start splashing the cash. First off, work out how much you can actually afford to spend on the celebrations. It might not seem like fun now but it will definitely make January a lot less painful.
Next divide your budget between friends and family you want to buy gifts for and everything else you'll get for the celebrations. Remember to factor in the tree, decorations, greetings cards, gift wrap, cash for Christmas nights out, turkey and all the other trimmings.
Don't start spending until you can make the numbers add up – if your budget can't stretch then it's time to start making cuts. It's really not all about the presents: speak to friends sooner rather than later and suggest getting together rather than giving gifts.
Arm yourself with a laptop once you're ready to get started and shop around until you find the cheapest place to buy the bits on your list. Look for voucher codes and BOGOFs, and remember to factor in the cost of delivery if you can't click and collect for free.
If you aren't able to find a way to get money off then hold fire and keep searching until you do. Retailers will be discounting throughout the run up until Christmas and if stock doesn't shift they could lower prices later on.
We have all made the mistake of buying something because it seems like an absolute bargain, but if the item isn't on your list, the reality is you don't need it.

Lots of retailers are cashing in on the Black Friday frenzy by running sales for the whole week. Others are shunning the sale day in favour of promotions that last the whole of December. This means ample opportunity for saving money.
The secret to success when it comes to bargain hunting is to do your research upfront, work out what you want to buy and how much you can get it for now. Only hit the 'order' button if you're getting a significant saving, otherwise it's worth playing the waiting game.
Remember you generally have 14 days from receiving your order to cancel and get a refund (less the cost of delivery and return) when you shop online although there are some exceptions. Read up on your rights and keep an eye out just in case you can make an even bigger saving by getting your money back and buying elsewhere.

It's certainly worth keeping an eye out for sales on the High Street and it's worth making this your go-to place for unique gifts. However, if you're looking for big brand goods then you're likely to get the biggest savings online for the simple reason that you get the opportunity to shop around, find voucher codes and cash in with cashback.
Some retailers will only run some promotions in stores but will usually post details online so you can call ahead for stock before you make the journey.
Which retailers have the best offers during Black Friday week?
If last year is anything to go by we should look to Selfridges, Amazon and Matalan for jaw-dropping offers.
John Lewis will be honouring its promise to 'never knowingly be undersold' and Curry's has both jumped on the 'price match' bandwagon and launched an app that lets you compare its prices against other leading retailers.

Although Asda is 'officially' opting out of Black Friday it'll be running promotions throughout December which is likely to mean they're ones to watch when it comes to cheap electronics.
Is there a particular time of day when customers are more likely to find the best offers?
The early bird catches the worm when it comes to sales both on the High Street and online; popular items sell out fast so you need to be quick off the mark.
Flash sales are a bit more fiddly as different offers are run at different times throughout the day. You need to check first thing to see if anything on your 'to buy' list will be on sale, then set a timer to remind yourself to get on the website a little bit before the sale starts so you're one of the first in the queue.
Don't rely on the fact you've added items to your basket as your order may not be guaranteed until you've checked out.

Having more time to compare your options is a good thing, and a month of sales means that anyone that's too busy to shop on Black Friday doesn't have to miss out on all the savings. There's no doubt it's good for Asda too as it gives shoppers a reason to head to their stores and spend throughout the Christmas period. As an added bonus, they shouldn't face overcrowding at the tills like last year."
Connor Campbell, senior market analyst at www.spreadex.com, gave us his thoughts on Black Friday retailing:
"Despite plenty of attention being given to those UK retailers choosing to opt out of the sales mayhem, Black Friday remains omnipresent, especially in the US. The likes of Amazon will be keen to beat their own 2014 records, the sales event allowing companies to post flattering figures that work very well as investor-grabbing headlines to enliven any sleepy post-Thanksgiving trading atmosphere."
Comments provided by:

Hannah Maundrell, editor in chief at www.money.co.uk
Connor Campbell, senior market analyst at www.spreadex.com
27 November 2015

Thank you for the excellent presentation that you gave at Woodbury Park on Thursday morning. It was very interesting and thought-provoking for our Retail members. The feedback has been excellent.


Martin Elliott. Chief Executive - Home Hardware.