UK DIY News
B&Q and Wickes - you better watch your backs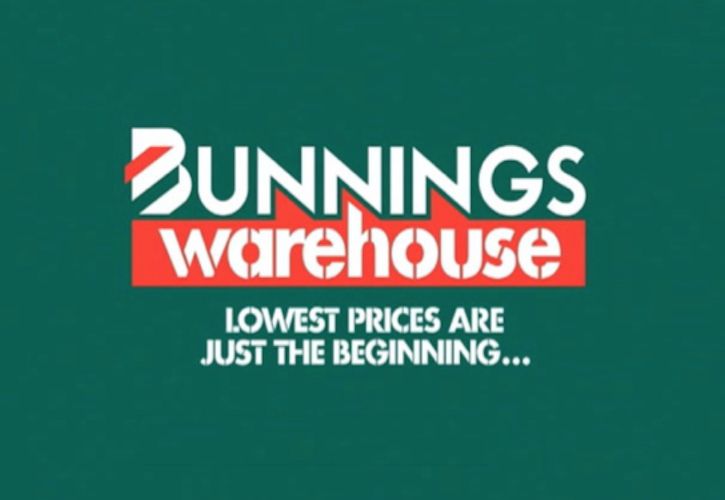 We took the opportunity yesterday to make another trip to the Bunnings store in St.Albans. It's become our second home since the beginning of February as we put to the test the three pillars of Bunnings (now global) strategy – Lowest Prices, Widest Range and Best Service.
The most visible and arguably the single most important of these pillars Price, is the area we focus on today.
On the Bunnings website, they claim the following:-
Our policy is lowest prices are just the beginning, and we're committed to it. We do a lot of things to deliver lowest prices. We check competitor prices and, whenever we find a lower price, we drop our price so we stay lowest. We don't pretend to be the lowest at every instant on everything, which is why we offer every customer a Price Guarantee. Where, if you find a competitor's lower price on the same stocked item, we'll beat it by 10%.
Read the Bunnings price promise here.
B&Q state the following on their website:-
We're so confident our prices in store are cheaper than our competitors, that if you buy a product from us and find the same product (or the equivalent in the case of B&Q Brand) available locally (within a 10 mile radius) for less - even if it's a sale or special offer price - we'll not just match that price but we'll beat the lower price by a further 10% for your trouble.
Read the B&Q price promise here.
Wickes state the following on their website:-
Put simply, if you find an equivalent product cheaper locally, we'll match it on price.
Read the Wickes price promise here.
We've been publishing our Insight DIY price comparison baskets since 2014 and in recent years have focused on the two largest and most profitable categories for the retailers, Decorative and Gardening.
Our iPaint30 matches directly comparable decorative products (both brand and own brand) across B&Q, Homebase, Wickes and Wilkinson. The iGarden30 matches directly comparable seasonal, gardening products (again brand and own brand) across B&Q, Homebase, Wickes and Wyevale Garden Centres.
We take real care in the matching of the products (which include some of the highest profile brands in the market) as the results provide a factual and valuable insight into the true competitiveness of each retailer, as well as providing an useful indicator of inflation.
Whatever the retailers approach and message to customers, whether it's the consumer friendly 'Every day low prices' or 'Always low prices' of B&Q and Homebase or the smoke and mirrors of the high-low promotional strategy at Wickes, the retailers simply can't hide from the cold hard facts of price.
We complete the audits every two weeks across the two categories and each retailer is surveyed on the same day, in some cases online and others in store.
Previous examples of the baskets can be found at the links below:-
As soon as Bunnings opened their St.Albans store at the beginning of Feb', we created the first of our iPaint30 price baskets including comparable products from the new store and the results of these were published in my article - Bunnings blows away the competition.
Almost two months on, we thought yesterday would be a great day to repeat the exercise and see if Bunnings are still ahead of the rest and whether there has been any competitive reaction. With the key Easter trading period almost upon us, the gloves are well and truly off and most retailers have revealed their planned price and promotional activity for the peak period.
The results of yesterdays iPaint 30 were staggering, with Bunnings St.Albans now lowest on 26 of the 30 best selling decorative lines with a total basket value of £240.82, down from £244.36 in February and again completely blowing away the competition.
Wilko had the second lowest basket at £267.00, (11% more expensive than Bunnings) followed by Homebase at £280.30 (+16%), B&Q at £308.64 (+28%) and Wickes £332.54 (+38%).
The survey checks the on-shelf product prices, so will take into account individual and corporate promotional activity that impacts on that product. However, it doesn't take into account the '2 for a price' paint activity in B&Q or the '3 for 2 mix and match any paint' activity in Wickes. However, we also produce baskets that factor in this activity and Bunnings remains the most competitive by some distance.
The next few months will be fascinating as we watch the retailers jockey for position and to see who will out-spend, out-fox and out-trade the others. At this stage, all I can say to B&Q and Wickes is, you better watch your backs.
To receive a free copy of the iPaint30 basket created on 29th March 2017 please email me directly at steve@irg.co.uk.
Between 1st April and 31st August 2017, we'll be updating both the iPaint30 and iGarden30 baskets every two weeks and to have these audits emailed to you every time they are created, there is a one off cost of £250plus vat. Payment can be made by a one off invoice or simply by credit card through Paypal.
If you're interested in receiving these audits, email your details to enquiries@insightdiy.co.uk and we'll handle the rest.
Steve Collinge – Managing Director - Insight Retail Group Ltd
Follow me on LinkedIn and hear all the latest news, insights and industry commentary on Twitter.
Interested in reading about the price competitiveness of the largest home improvement retailers? Then sign up for our weekly Insight DIY newsletter.
30 March 2017

Insight provides a host of information I need on many of our company's largest customers. I use this information regularly with my team, both at a local level as well as with our other international operations. It's extremely useful when sharing market intelligence information with our corporate office.

Paul Boyce - European CEO, QEP Ltd.