UK DIY News
B&Q forced to compensate customers over foul smelling paint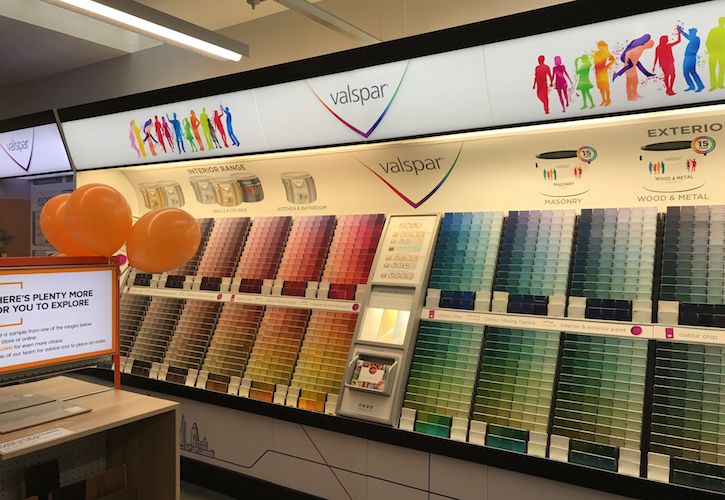 B&Q has taken the unprecedented step of offering to compensate hundreds of customers who have experienced bad smells after painting their homes with Valspar paint that has been affected by bacteria.
Customers began complaining a few weeks ago, likening the smell to cat urine and sulphur, which apparently has been getting worse during the hot weather. A statement from the manufacturer Valspar says the problem has been caused by the removal of an additive designed to kill the bacteria, which it now confirms that it has re-added to the paint.
The issue came to a head yesterday when the BBC Radio 4 You & Yours consumer programme featured the issue. Charlotte Quine from Brighton appeared on the programme and she had recently redecorated one of her rooms using the Valspar branded paint. She told the show that it took her a long time to work out what was making the smell.
She said: "I assumed a cat must have got into the room through the window and sprayed everywhere. Eventually I moved all the furniture out, washed down all the walls, got some carpet cleaner, but again nothing."
Listen to the show here BBC Radio 4 You & Yours
She complained to Valspar and was not happy with the response that initially said it was due to her preparation or the substrate being painted. The company later came back and suggested that to fix the problem she had to re-paint the walls with an alkaline-based sealant, and then reapply the paint. Valspar offered to cover the cost of new tins of paint.
However, she was understandably worried that this would just mask the problem and that the bacteria would remain.
Surprisingly, both B&Q and Valspar refused to appear on the show, despite being invited.
Other customers have been complaining about the same issue on various Facebook pages and forums, see more here:-
Read more here from the Consumer Affairs forum
Read more here from the Screwfix Community Form
Read more here from the Houzz forum
In an official statement Valspar said: "The ammonia-type odour occurs very rarely and when used on walls that are particularly porous, and where the wall is exposed to excessive heat or direct sunlight. The odour naturally wears off over time."
B&Q says anyone affected should ring their customer service helpline on 0333 014 3098.
Source: Insight DIY Team
To follow this and other breaking news stories, sign up for the Insight DIY newsletter today.
20 July 2017

Insight DIY is the only source of market information that I need and they always have the latest news before anyone else.

Neil Anderton - Sales Director, British Ceramic Tile