UK DIY News
B&Q Homefit endorsed by Which? Trusted Traders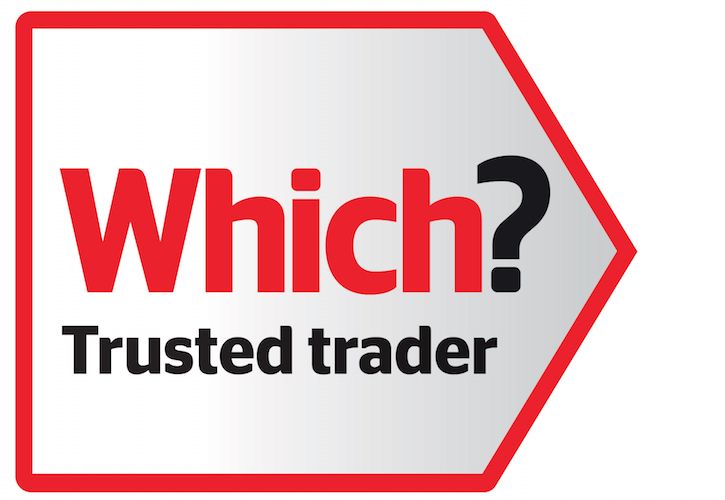 Research from B&Q today reveals that Brits spend more time choosing the colour of their kitchen than they do finding the right person to fit it. On average, we spend over a week choosing and designing our kitchen or bathroom but less than an hour selecting who to fit it, leading to home 'improvements' that leave us disappointed, cost more than quoted and take longer than agreed. When it comes to our tradesmen, it seems that we feel indifferent, or indeed, can't be bothered. Confusion also sets in, with 77% of us not knowing what to look for in a tradesman and more than two fifths of us admitting that we go for the first person we find.
Finding The Right Man For the Job
Finding the right tradesman for a home improvement project might seem like an arduous task, but ill informed decisions are costing the nation a staggering £1.16bn a year. Nearly a third of Brits (29%) admit that they have had to patch up a tradesman's botched job and each mistake costs us £230 (on average) to fix. Or, if you're over 55, you might well be paying more than £1000 to patch up poor work.
The results come as B&Q announces that B&Q Homefit has become the first national installer and services provider to be endorsed by the Which? Trusted Traders scheme. Set to give homeowners confidence and peace of mind, Which? Trusted Traders is a new scheme which rigorously assesses traders, including face to face interviews, ongoing assessments and financial checks, ensuring they are reputable and recommended.
FIVE TOP BOTCHES
Heating/Plumbing installation (18%)
Painting/ Decorating (17%)
Fitting doors/ windows (15%)
Electrics/ Rewiring (14%)
Kitchen/ Bathroom fitting (14%)
Which? Trusted Traders will offer rigorous checks, including face to face interviews, ongoing assessments and financial checks.
Stephen McCluskey, managing director at Which? Trusted Traders, said: "Choosing a trader is a big decision for consumers and they should have confidence in the people fitting their home improvements. By choosing a business such as B&Q Homefit that has been endorsed by Which? Trusted Traders, consumers can be confident that they will find a reputable trader."
Paying the Price For Going Alone
61% of us don't seek any third party advice at all before choosing their tradesman, and it seems we are paying the price. Nearly a third of us who go it alone (28%) say we have been misquoted for a job – for 18% this has resulted in an unexpected bill of more than £500. And it's not only our money that is being wasted – 54% of us have employed tradesmen who have taken months longer than they originally scheduled.
"For the bigger home improvement tasks, people are increasingly looking to employ tradesman. This is the 'do it for me' generation" explains Billy Quinn at B&Q Homefit. "Over 10.85 million households have jobs planned in the next six months and we recognise our duty to help them pick the best tradesmen for the job. Fitting can often be one of the most expensive elements of a project so it is crucial that we help our customers know who to trust."
Left In The Lurch
Half of the nation (50%) admit to having doubts about tradesmen from the moment we hired them. Although in true British manner, 71% are simply too polite to change our minds despite our second thoughts and 20% of us are worried about losing our deposits.
This means that over 2 million homes across the UK were left with at least one unfinished home improvement project last year alone – over 300,000 as many as five. The top three reasons for this are that standard was not good enough (40%), people don't feel that they trust anyone to do the job (27%) and that the trades were overcharging (11%). Most abandoned projects are left for an average of 2 months before being fixed.
"We want to ensure that B&Q offers services that people can trust. There are thousands of excellent tradesmen in the UK, the problem is that people don't know how to find them" explains Billy Quinn Director of B&Q Homefit. "The endorsement by Which? Trusted Traders, means all current and future installation businesses, who work on behalf of B&Q, will undergo a full assessment by Which? Trusted Traders. This process includes face to face interviews, financial and business checks – all designed to give customers peace of mind."
Source: B&Q Media Centre.
Read the full press release here.
05 March 2015

Thank you for the excellent presentation that you gave at Woodbury Park on Thursday morning. It was very interesting and thought-provoking for our Retail members. The feedback has been excellent.


Martin Elliott. Chief Executive - Home Hardware.