UK DIY News
B&Q LFL sales up 1.9% in full year trading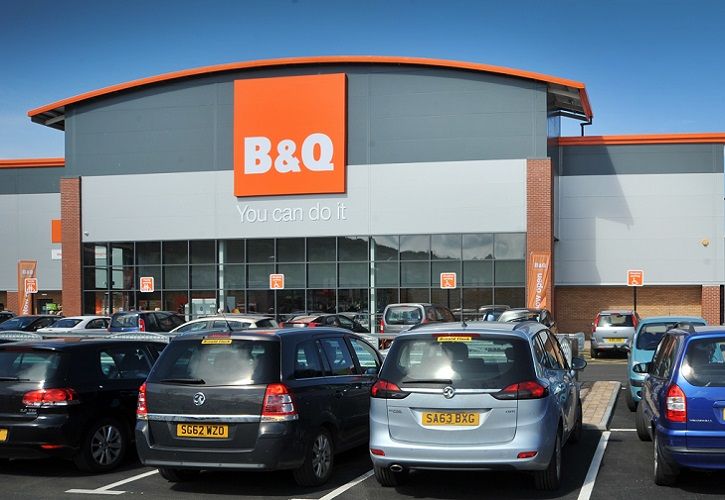 Kingfisher has reported full-year preliminary results for the year ended 31st January 2016.
Summary:
- Group sales are up 3.8% and retail profit up 7.4%, in constant currencies.
- Adjusted pre-tax profit of £686m, up 0.3%
- Good early progress on the journey to 'ONE' Kingfisher
Excerpts from the full publication follow. For the full release click here.

Kingfisher UK & Ireland
Kingfisher UK & Ireland sales were up 5.6% (+4.4% LFL) to £4,853 million benefiting from a stronger UK economy and a more buoyant housing construction market. Retail profit grew by 18.0% to £326 million. Gross margins were down 50 basis points reflecting mix effects from strong growth in Screwfix, some clearance related to the B&Q store closures and higher omnichannel sales.

B&Q
Tight cost control continued, driven by ongoing productivity initiatives at B&Q. B&Q total sales increased by 1.1% (+1.9% LFL) to £3,799 million. Sales of outdoor seasonal products were down 0.3% while sales of indoor products, excluding showroom, were up 3.1%. Sales of showroom products were up 0.9%. The decision to reduce promotional activity and instead offer customers 'Every Day Great Value' in kitchens, has gained momentum across the year.
LFL sales have also benefited by 0.4% from sales transference associated with the planned store closures. B&Q continued to see productivity benefits from various initiatives such as 'store friendly deliveries' (making it quicker and easier for store staff to replenish) and roller checkouts (improving customer experience as well as scanning and database accuracy). These projects were completed during the summer.

B&Q's 'Click, Pay & Collect' is now available on over 16,700 products. Total transacted online sales, including home delivery, continued to make good progress with sales growing by 29%.

Screwfix
Screwfix grew total sales by 26.3% (+15.3% LFL) to £1,054 million, driven by strong growth from the specialist trade desks exclusive to plumbers and electricians, strong digital and mobile growth (e.g. mobile +100%; click & collect +52%); new and extended ranges; and the continued roll out of new outlets. 62 net new outlets were opened, taking the total to 457.
More on Screwfix here.
Véronique Laury, Chief Executive Officer, said:

"This has been a very productive and important year. We have delivered a good 'business
as usual' result with both sales and profit growth in constant currencies, driven by our
performance in Poland and the UK, driven largely by Screwfix, and a stable performance
in France.

"We have also delivered solid progress on the first sharp decisions announced last year. I
am really pleased with the focus and the energy that the team has demonstrated during
the year.

"In addition, in January we revealed our ambition and our five year plan. By putting
customer needs first we will, by the end of that period, deliver a £500 million sustainable
annual profit uplift, over and above 'business as usual'. It is an ambitious plan. However
based on the solid progress so far, and the competence and enthusiasm of our
colleagues, we feel very confident in our ability to deliver."

Karen Witts, Chief Financial Officer, said:

"We have set ambitious and clear five year financial targets, which will drive a
considerable increase in the value of our business for shareholders. We are tracking our
progress against our financial and operational milestones, and we will update as we
progress.

"Our balance sheet remains strong, enabling us to continue to invest in the business and
in the transformation, whilst also returning surplus capital to shareholders, in addition to
the ordinary annual dividend.

"In the short term, the fundamentals of the UK economic backdrop remain positive,
although we remain cautious on the outlook for France. The outlook for the wider global
economy remains uncertain, and the impact of the outcome of the UK EU referendum is unknown."
Source : Kingfisher PLC
www.kingfisher.com
23 March 2016

Insight DIY always publishes the latest news stories before anyone else and we find it to be an invaluable source of customer and market information.

Max Crosby Browne - CEO, Home Decor