UK DIY News
B&Q responds to growing criticism over staff pay cuts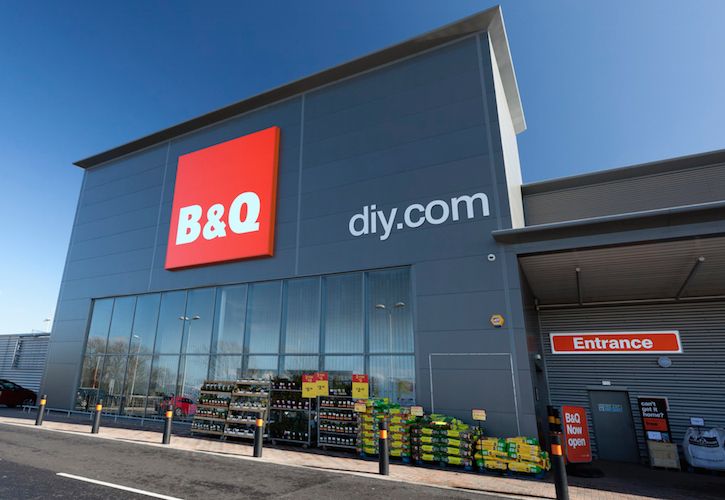 In recent weeks B&Q has faced a growing number of angry complaints from customers and staff over its cuts to staff pay.
In February, acting under the pseudonym 'Kevin Smith', a B&Q store manager launched a petition calling for B&Q to rethink its cuts to workers' wages. With the announcement of the National Living Wage, which came into force on 1 April, B&Q asked staff to sign new contracts approving an end to additional pay and benefits, or lose their jobs.
"Big businesses like B&Q are using the national living wage as an excuse to cut overall pay and rewards for the people that need it the most," said Smith on the petition's web page. "I feel ashamed to work for a business that treats their employees with so little respect. I feel ashamed to work for a business that proposes to pay neighbouring stores two separate rates of pay. I hope that there are others out there that feel the same and support this petition."
So far, the petition has received over 133,000 supporters. An update was issued on 2nd April, during which Smith called on customers to complain directly to B&Q, providing a link to the company's Facebook page. It wasn't long before the first comments appeared, including "Only whitewash is your refusal to respond to comments regarding your treatment of staff," said Jason Gear.
"Until B&Q start to value their people I for one won't be using them," wrote Shaun Perkins, who also advised customers to shop elsewhere.
"We understand and are sorry that some of our colleagues feel upset by the changes," a B&Q spokesperson told Retail Gazette.
"This has been a difficult decision for us and our aim has always been to reward all of our people fairly so that employees who are doing the same job receive the same pay. That wasn't the case as, for a long time, some had been being paid different allowances and that couldn't continue."
Under the previous payment scheme certain allowances were indeed paid, such as for employees working in areas with higher costs of living like London.
"We are paying everyone in the company, including those under 25, above the National Living Wage. We are also retaining a number of our great benefits including performance bonus, market-leading pension scheme with up to 14% employer contribution, a ShareSave scheme and five weeks holiday a year which make us one of the best payers in the retail sector.
No one's base pay is being reduced at all, and we are paying compensation so no one's bonus or benefits will be reduced in the first twelve months. We are also committed to reviewing the position in twelve months' time to ensure we remain one of the best payers in retail and can attract and retain the best people. During that time, we will gather all the feedback, evaluate what changes to make for 1 April 2017 and will be engaging with the B&Q People Forum and our employees more widely.
We want all of our people to stay with us and be part of the B&Q team. Because we are changing the terms and conditions of people's employment they need to have a new contract and we are following a standard process to do so. We have always been transparent with our people about this.
We are committed to being an employer of choice, to providing colleagues with lots of opportunities to grow their careers, to rewarding colleagues when things are going well and to offering a consistent, fair and competitive salary on all levels.
Our rewards package remains one of the best in retail and this year, we will be paying more than we did last year".
Source: Retail Gazette
04 April 2016

Insight DIY is the only source of market information that I need and they always have the latest news before anyone else.

Neil Anderton - Sales Director, British Ceramic Tile