UK DIY News
B&Q to close 60 stores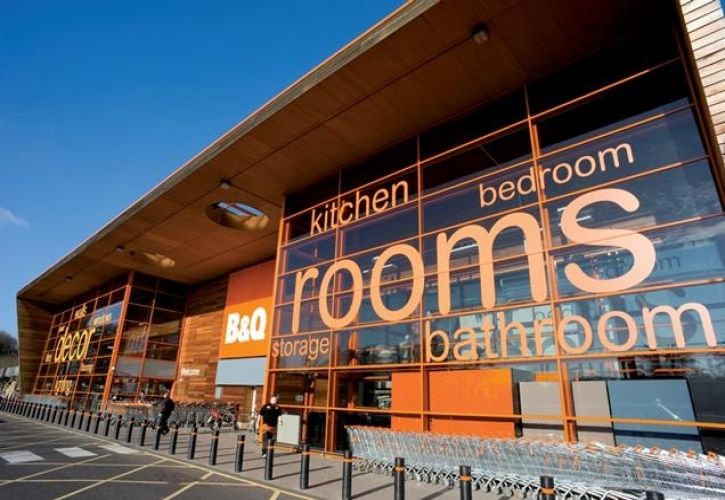 Kingfisher Group has published preliminary results for the year ended 31 January 2015. New CEO outlines plans to organise Kingfisher very differently and announces her first 'sharp' decisions on the journey to 'ONE' Kingfisher
Véronique Laury, Chief Executive Officer, said:
"Home improvement is a great market with huge potential and Kingfisher has a strong
position within it with further scope to grow in a sustainable way. However, it is clear to me
that we need to organise ourselves very differently to unlock our potential. This will involve
taking what is essentially a locally managed set of businesses and creating instead a
single, unified company where customer needs come first. The first step in developing this
new organisation is the creation of a new, international leadership team with more focused
cross-company roles.
"We have a lot to do and we are announcing today a set of first 'sharp' decisions which are
already underway including the closure of around 15% surplus B&Q space (c.60 stores)
and our few loss making stores in Europe, the development of unified garden and
bathroom businesses and the start of a Big Box revitalisation programme across Europe.
"In addition, we will be developing our detailed plans for the wider reorganisation of the
company as we progress on this exciting journey towards becoming 'ONE' Kingfisher."
Karen Witts, Chief Financial Officer, said:
"We believe our plans will drive an increase in the value of our business for shareholders,
with improved financial metrics through higher sales and lower costs, whilst at the same
time optimising the generation and use of cash. Besides the growth in full year dividend,
we are also pleased to be announcing today a further £200 million capital return during FY
2015/16 reflecting our confidence in our medium term prospects. In the short term, whilst
we remain encouraged by the improving economic backdrop in the UK, we remain
cautious on the outlook for France, our biggest market."
Kingfisher UK & Ireland sales were up 5.5% (+3.2% LFL) to £4,600 million and retail profit grew by 16.1% to £276 million. Gross margins were down 60 basis points impacted by the recognition in Q1 of more promotionally-led showroom sales (kitchens, bathrooms and bedrooms) from Q4 last year. Tight cost control continued despite higher levels of variable pay.
On a value basis, the UK home improvement leader market* was up 4.8% reflecting better weather year on year, a stronger UK economy and more buoyant housing construction. On the same definition, Kingfisher UK sales were up around 3.5%. The market for the smaller tradesmen* was up around 7%.

During the year B&Q reduced prices on c.5,000 products helping improve price perception and increase sales volumes. Over time, as the initiative gains momentum, the resulting growth in sales volume will also drive growth in sales on a value basis, however so far it is too early for the results to be seen in Kingfisher UK's sales performance on a value basis.

Consequently, on a volume basis (being quantity of products sold), the UK home improvement leader market was up 3.6%. On the same definition, Kingfisher UK sales were up 6.5% with both businesses ahead of the market.
B&Q UK & Ireland's total sales were up 1.9% (+1.4% LFL) to £3,765 million. Sales of outdoor seasonal and building products were up 4%. Sales of indoor products, excluding showroom, were up 2%. Sales of showroom products were down 5% driven by the decision to reduce promotional activity, and instead offer customers 'Every Day Great Value'.
FY 2014/15 has been a year of re-energising the business. Examples of initiatives have included simplifying in-store price messaging, lowering prices and increasing customer transactions with better targeted marketing. The results have been encouraging, helping to drive sales and deliver profit growth, while improving value perception and marketing awareness.
B&Q has also been working on driving productivity benefits across the business. B&Q aims to be a simpler, more efficient business with a lower cost operating model and with stores that are easier for customers to shop. Various initiatives have been introduced including 'store friendly deliveries' (making it quicker and easier for store staff to replenish) and roller checkouts (improving customer experience as well as scanning & database accuracy). The projects are on track and are expected to deliver discounted paybacks of less than 18 months.
B&Q also launched 'Click, Pay & Collect' on over 14,000 products with the release of the new diy.com supported by better online content. Transacted online sales, including home delivery, are making encouraging early progress, growing 63%.
See the full results here
Source : Kingfisher
http://www.kingfisher.com/index.asp?pageid=358
31 March 2015

Insight provides a host of information I need on many of our company's largest customers. I use this information regularly with my team, both at a local level as well as with our other international operations. It's extremely useful when sharing market intelligence information with our corporate office.

Paul Boyce - European CEO, QEP Ltd.