UK DIY News
B&Q to increase basic pay and cut Sunday/Bank Holiday premium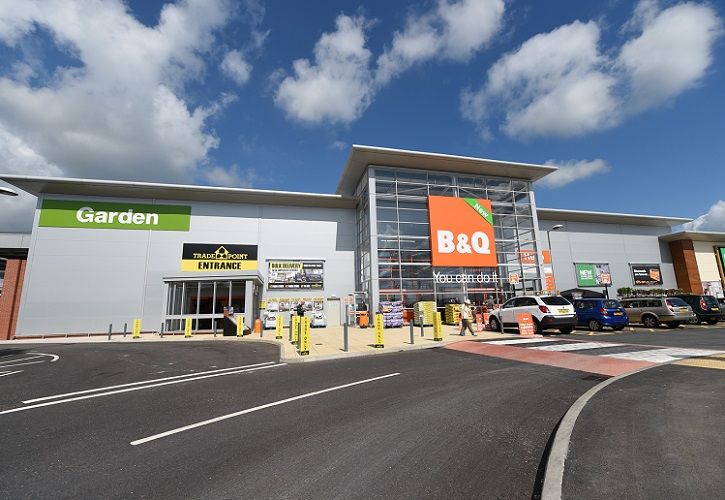 B&Q is planning to cut Sunday pay and reduce its bank holiday rates for some workers while lifting its basic pay above the government's "national living wage", which comes in this April.
The retailer is the latest business to cut back on extra remuneration for people working unsocial hours as it tries to fund a boost in basic pay rates – Tesco and cut-price chain Wilko both announced similar changes this week, while Morrisons said it would cut Sunday pay and paid breaks in September last year.
B&Q has written to thousands of shopfloor staff saying it wants to lift basic pay to a minimum rate of £7.66 per hour from 1 April. At present, some staff are on the minimum wage of £6.70.
The new rate is 46p an hour more than the "national living wage" being brought in by George Osborne, which will only apply to over 25s. It is well below the £8.25 living wage calculated by independent campaigners.
The rise in basic pay will be offset by removing allowances, including extra pay for working on Sundays and cutting back pay for bank holiday working. Some workers currently receive double pay for Sundays – now all will receive time-and-a-half.
The company is understood to be consulting directly with its employees via staff members elected to its National Peoples' Forum, rather than through a union.
A spokesperson for B&Q said: "Our people are very important to us and B&Q is committed to being a good payer and remaining so in future. The proposed changes will make B&Q's pay simpler, more consistent and more effective".
B&Q said that 90% of its shop-floor workers would get an increase in their basic pay, but it did not reveal what percentage of staff would be affected by the cut in Sunday and bank holiday wages.
"We're mindful it's a challenging situation for some and are continuing to consult with our elected representatives on our proposals to compensate those affected," the spokesperson said.
David Gill, a national officer at the trade union Usdaw, said: "Staff in B&Q are concerned that decisions on their pay, terms additions are being made without being collectively negotiated. So we urge the company to open up a dialogue with Usdaw as the trade union for B&Q staff."
Source : Sarah Butler - The Guardian
www.theguardian.com/society/2016/feb/05/bq-to-raise-basic-wage-at-the-cost-of-pay-for-unsociable-hours
06 February 2016

Insight DIY always publishes the latest news stories before anyone else and we find it to be an invaluable source of customer and market information.

Max Crosby Browne - CEO, Home Decor