UK DIY News
B&Q v Homebase - And the results of the poll are...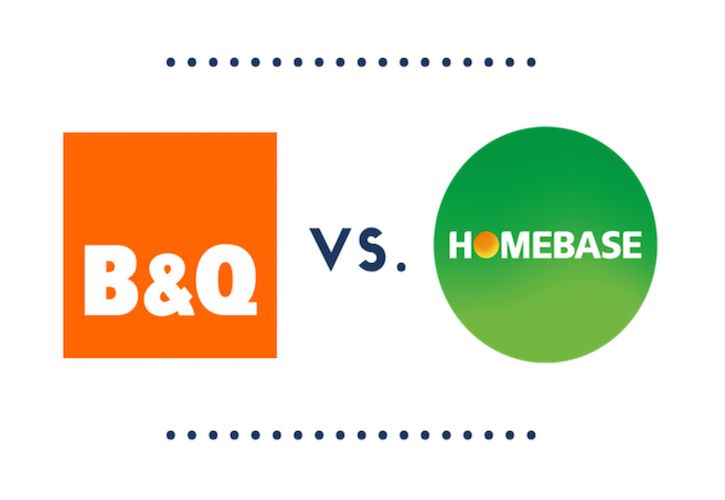 Two weeks ago, we asked our readers to choose between the brand new Homebase TV advert and strapline 'It's not just home improvement, it's life improvement' and the new TV advert and strapline from B&Q 'Let's create'.
You can read the original story here.
This was the first opportunity for the industry to vote on the 'new' Wesfarmers backed Homebase, the first indication of how they will plan to take the fight to B&Q and the first chance to see the response from Kingfishers B&Q.
Thanks to everyone who answered the survey and the results make very interesting reading, with B&Q coming out as the clear winner, with just under two thirds of the total votes placed. In all, 273 votes were cast, with 100 (36.6%) favouring Homebase and 173 supporting B&Q (63.4%).
So, the industry has voted and first blood goes to B&Q, with a resounding win. Maybe something of a left hook to the stubbly chin of the Aussie upstarts. But is Homebase already on the ropes, before they've even got themselves started - I don't think so.
The events of the last two weeks have provided us with a further opportunity to see the two retailers head to head in the area of staff pay and the launch of the new Living Wage.
If you've not had chance to follow the developments, you can read about them here:-
B&Q responds to growing criticism over staff pay cuts
Wesfarmers to boost pay for Homebase staff under 25
So with B&Q under growing pressure and with one of their own store managers having started a petition to get them to reconsider the changes to staff pay (which already has over 134,000 signatures); Homebase have stepped in to expose them further by offering the Living Wage to all staff, even those aged under 25, for which legally, they're not required to do.
This actually says more than you think about the nature of how Wesfarmers backed Homebase are likely to operate in the future. It is an aggressive and cleverly timed tactic to turn the heat up on B&Q, at a time when they're already trying to fire-fight a growing wave of criticism which is likely to do some damage to their reputation.
I think I would call that 1-1 at this stage. We're going to keep our eyes open for more opportunities where the two retailers fight, so watch this space for more activity like this and more opportunities to vote.
Why don't you tell us what you think? You can comment on LinkedIn, message us on Twitter or contact us here.
Source: Steve Collinge - MD Insight Retail Group.
05 April 2016

Insight DIY is the only source of market information that I need and they always have the latest news before anyone else.

Neil Anderton - Sales Director, British Ceramic Tile