UK DIY News
B&Q's first high street 'City' store opens Friday - but is it?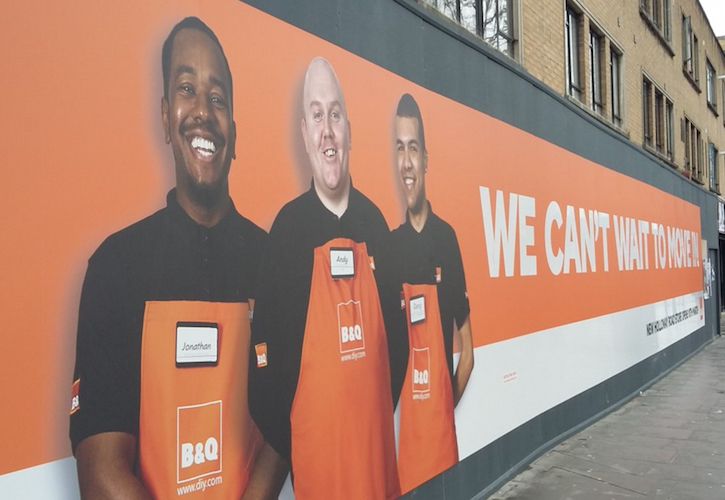 B&Q's first high street shop will be opening its doors this Friday, as it breaks away from its 25 year old 'category killer' warehouse strategy.
The cheeky little 3,000 sq ft outlet on Holloway Road, north London, is apparently part of a trial by B&Q owner Kingfisher to adapt to the 'changing shopping habits of consumers'.
The company said that the smaller store would provide shoppers with an offer focused predominantly on decoration, repair and maintenance as well as offering a click and collect option giving shoppers access to their full range of 35,000 sku's. The new store is meant to make it easier for customers to think about home improvement, with paint ranges displayed according to their shades rather than brands.
Editors Note: The last company that tried to do that was Focus DIY - enough said I think.
For those of you with relatively good memories, this isn't the first time that Kingfisher has played with a smaller 'high street' store format.
Really you say, I don't remember that? Well you probably won't, as it was a spectacular failure that lasted no longer than six months before slipping into obscurity. It all started almost exactly 5 years ago, on 23rd March 2012, when Kingfisher (this time under the Screwfix guise) launched with fanfares, balloons and Charlie Dimmock the DIY Express brand.
The first store opened in Shepton Mallet, Somerset followed a month later by an opening in Hayes, Middlesex.
The press release for the DIY Express launch in 2012 sounds rather familiar!
"DIY Express is marketing itself as 'the local DIY store', offering a range of over 5,000 products for immediate purchase. Customers may also order from an extended selection of product lines from Screwfix, with the option to use the 'Click, Collect & Go' service".
For our lovers of DIY industry history (you really are sad), check these out!
DIY Express opens in Shepton Mallet - March 2012
Second DIY Express opens in Hayes - April 2012
Download our Insight DIY images from April 2012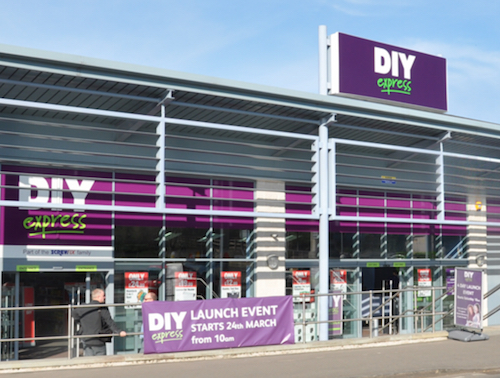 Above is what the DIY Express store in Shepton Mallet looked like in 2012 :-
And here's the slightly larger Hayes store that sat on a retail park.
Just because DIY Express crashed and burned in 2012, doesn't mean that the new baby B&Q will follow a similar path. We'll be attending the Holloway Road store opening on Friday and we'll of course share with you lots of lovely images and our first impressions. All free of charge of course, we don't do the subscription thing as you know.
A Kingfisher spokesman has confirmed that this new outlet is purely a trial and it won't necessarily pave the way to hundreds of high street B&Q shops opening. Kingfisher, is already trialling four new warehouse store formats as part of their five-year transformation plan in an effort to achieve consistency across their B&Q, Castorama and Brico Depot brands.
Source: Steve Collinge - MD Insight Retail Group
Follow me on Twitter here - InsightDIYSteve
Read the article and be able to comment on LinkedIn here.
Want to keep up with all the latest news on B&Q's new high street stores? Then sign-up for our weekly Insight DIY newsletter here.
07 March 2017

Insight DIY always publishes the latest news stories before anyone else and we find it to be an invaluable source of customer and market information.

Max Crosby Browne - CEO, Home Decor