UK DIY News
B&Q's omni-channel director talks click & collect at RBTE 2015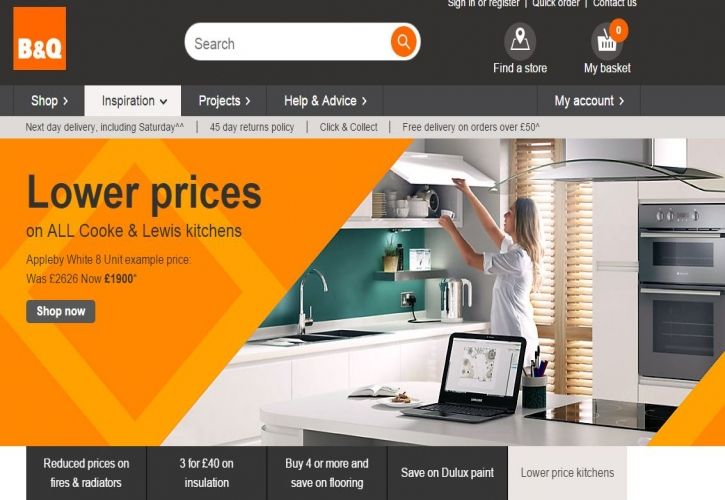 Mike Durbridge, director of omnichannel at B&Q UK and Ireland, assessed the growing potential of click & collect during his conference session at RBTE 2015, this morning.
Click & collect will be an increasingly important tool for retailers in the future as they look to leverage more value from their physical stores, according to Mike Durbridge, director of omnichannel at B&Q UK & Ireland.
Speaking at RBTE 2015, Durbridge told a crowded theatre audience that retailers are sitting on large inflexible fixed costs associated with their stores and that click & collect could help them better utilise this asset.
"How do you sweat this fixed asset more and play on the convenience of click & collect and its guarantee of service? Click & collect will be a key for retailers in the future. It's all about balancing up physical retail and online," he explained.
Click & collect is also economically beneficial from being a lower cost way of servicing customers compared with home delivery. However, Durbridge warned retailers to avoid looking at click & collect from a purely financial perspective. He cites businesses that have put their collection desks at the furthest point from the door as a way of enticing customers into impulse purchases.
"The reason customers use click & collect is for convenience so to make them walk ten minutes is not making it convenient – it's just about the commerciality and not the service for the customer," he suggested, adding that for B&Q it is about making the "conversation when in-store fantastic" rather than purely revenue-driven.
He admitted this is all part of the click & collect journey the company is on, which involves shifting from centralised to more localised fulfilment – especially for high volume selling goods. This not only improves the service for customers by giving quicker collection times but it also reduces costs.
"It's about getting cleverer over time," said Durbridge, adding that he expects various innovations in click & collect to emerge over time including Drive Thru collections as seen in the US and the use of beacons and NFC technology to improve the speed and convenience in-store when customers collect their goods.
Source : Glynn Davis - Essential Retail
http://www.essentialretail.com/news/ecommerce/article/54ff03f872ac6-rbte-2015-bq-ups-its-game-with-click-collect
11 March 2015

Insight provides a host of information I need on many of our company's largest customers. I use this information regularly with my team, both at a local level as well as with our other international operations. It's extremely useful when sharing market intelligence information with our corporate office.

Paul Boyce - European CEO, QEP Ltd.