UK DIY News
BRC reports three-year anniversary of falling shop prices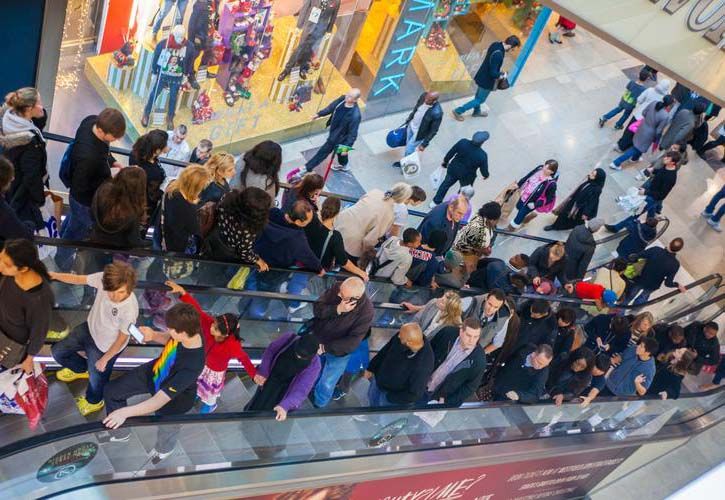 The BRC – Nielsen Shop Price Index for April 2016 has revealed:
- Overall shop prices reported deflation of 1.7% in April, unchanged from the decline seen in March. This is in-line with the 12-month average
- Non-food deflation accelerated to 2.9% in April from the 2.6% fall in March. This is deeper the 12-month average of -2.7%
- Food returned to inflationary territory in April, up 0.1% compared with the 0.4% decline in the previous two months
- Fresh Food reported annual deflation of 0.5%, slowing from the 0.9% decline seen in March
- Ambient Food inflation rose further in April, up 1.0% from the 0.4% rise in March. This is above the three-month average of 0.5% and the 12-month average of 0.8%
Helen Dickinson OBE, Chief Executive, British Retail Consortium
"This month marks an important anniversary for retailers and shoppers alike. We've seen three years of falling shop prices, with prices falling by 1.7% in April compared to a year earlier. The thirty-six consecutive months of price falls is being driven by intense competition across the industry. It has knock on implications for margins and profitability given the combination of continued investment in digital and rising cost pressures, compounded by recent policy announcements. Ensuring they do not pass on these cost increases, alongside the intensity of competition in the market, are the principal reasons why retailers continue to respond to their customers' demands for value. As this month's figures show, this has helped shoppers and kept inflation (and therefore interest rates) low to betterment of the UK economy.
"Food prices rose a fraction (0.1%), marking the fourth time over the last 10 months. While the prices for fresh goods fell 0.5%, the ambient category rose 1.0%.
"Non-food prices marked the thirty-seventh month of deflation, with prices falling 2.9% during the month. Excellent bargains were to be found in clothing and footwear, electricals and furniture and floorcovering. Clothing and footwear saw a significant fall of 7.1%, highlighting the heavy discounting in the run up to the summer season.
"Hopefully today's anniversary of falling prices will be a strong remedy to consumer confidence which has weakened significantly since the beginning of the year."
Mike Watkins, Head of Retailer and Business Insight, Nielsen
"Whilst some food prices have stabilised this month, this is partly due to external factors, and will probably be short term. The underlying trend in shop prices is downwards with continued price cutting by Supermarkets which is driving deflation. Further discounts may also be necessary on the high street as the cool spring has impacted the sales of many retailers, and an increase in the levels of promotion over the next few weeks to drive footfall is not out of the question."

Image: IR Stone - Shutterstock
Source : British Retail Consortium
www.brc.org.uk/brc_news_detail.asp?id=2971


Sign-up for our weekly newsletter here.
If your business is interested in pricing intelligence or you're currently trying to track retail prices manually, there really is a much easier way, just contact us here.
To advertise on the Insight DIY website and download our media pack, click here.
06 May 2016

Thank you for the excellent presentation that you gave at Woodbury Park on Thursday morning. It was very interesting and thought-provoking for our Retail members. The feedback has been excellent.


Martin Elliott. Chief Executive - Home Hardware.