UK DIY News
BRC Retail Sales Monitor shows slowing sales growth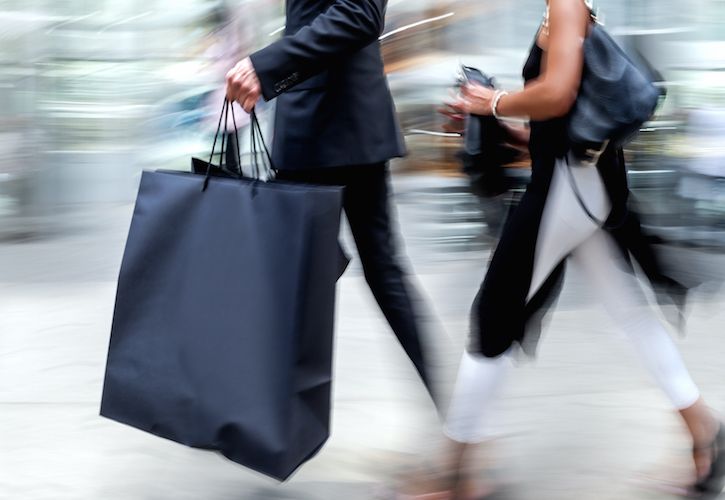 For the four week period 02 July 2017 to 29 July 2017 the BRC-KPMG Retail Sales Monitor showed sales only increase 0.9% on a like for like basis compared to 1.1% the previous year.

• On a total basis, sales rose 1.4% in July, against a growth of 1.9% in July 2016. This month's growth is in line with the 12-month average.

• Over the three months to July, Food sales increased 2.3% on a like-for-like basis and 3.4% on a total basis. This is weaker growth against the 3-month average to June 2017 but stronger against the same three months to July 2016.

• Over the three-months to July, Non-Food retail sales in the UK decreased by 0.7% on a like-for-like basis and by 0.4% on a total basis. This is below the 12-month total average growth of 0.4%.

• Online sales of Non-Food products grew 8.3% in July, compared to 11.2% a year earlier. Over the three-months to July, Online sales of Non-Food products grew 7.8% while the 12-month average stands at 8.4%.

• Over the three months to July 2017, In-store sales declined 2.6% on a Total basis and 3.0% on a like-for-like basis.

Helen Dickinson OBE, Chief Executive, British Retail Consortium
"Sales growth slowed in July from June. That said, given the strong performance of the same month the previous year, the figures are fairly solid. Closer inspection of the headlines however unveils some familiar challenges. The month's growth was underpinned by food sales alone, while non- food sales relapsed into negative territory as the competition heats up over a shrinking pool of discretionary consumer spending power."
"Despite the gloomy picture for non-food overall, there were some success stories. The Homewares category for instance, which lost out in the previous month to summer wardrobe purchases, moved to the top of the performance rankings. Meanwhile, a number of clothing retailers benefitted from some early interest in their newly launched autumn- winter ranges."
"While online sales continue to outpace in-store growth, it is not one at the expense of the other. Successful retailers saw growth in the month across all channels as the make the most of their multi-channel proposition, with many upgrading their online offer to feed the trend of on-the-go shopping."
"Against a backdrop of increased consumer borrowing and shrinking real wages, we can expect food to continue making the running for sales growth for the time-being, although driven more by price than volume, with non-food continuing to struggle. The tough outlook for customers means that ensuring that prices remain low and choice and confidence remains high lies at the heart of what a fair Brexit for consumers looks like. So ensuring tariff-free trade with the EU must be the focus for Government as it resumes negotiations at the end of this month."
Paul Martin, UK Head of Retail, KPMG
"From afar, retail performance appears to have been stable in July, with total sales growing by 1.4% and both online and on the high street sales registering growth overall. Looking at the figures in more detail though, the food sector continues to perform strongly whilst non-food sales struggle. Food price inflation continues to play a role albeit this pressure is reportedly easing, however it's also important to note that a major driver behind increased consumption is rising household debt.
"Bucking the overall trend in non-food, children's footwear seems to have been a popular purchase, no doubt encouraged by the start of summer holidays. Elsewhere, the rainy month turned attention indoors, with furniture and home accessory sales benefiting. For online retailers, everyone appeared to be a winner, but once again health and beauty was a strong performer in the month.
"Interestingly, July retail sales diverge from the latest consumer confidence figures, which noted a downturn in consumer sentiment. This divide suggests that UK shopping patterns remain mixed, although with demand continuing to be weak, retailers would be wise to remain cautious."

Joanne Denney-Finch, Chief Executive, IGD
"After June's heatwave, retail sales growth cooled a little in July as the weather became more unsettled and food inflation eased slightly. However, the underlying sales trend remained positive with continuing year-on-year growth.
"From our ShopperVista research, four out of five shoppers (78%) expect food prices to keep rising over the next year. If Sterling remains generally stable and cost pressures ebb away, this may not be the case although in such variable economic conditions, it could still go either way."
Source: Insight DIY Team & BRC-KPMG press release.
09 August 2017

Insight DIY is the only source of market information that I need and they always have the latest news before anyone else.

Neil Anderton - Sales Director, British Ceramic Tile