UK DIY News
BRC says UK Brexit strategy must focus on a fair deal for customers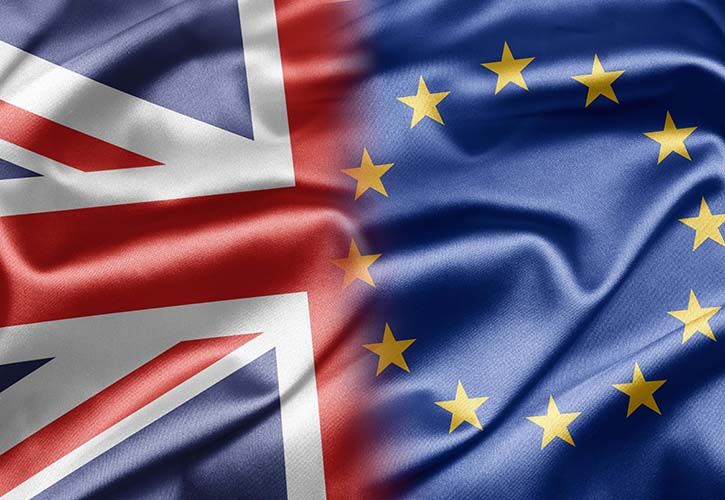 The British Retail Consortium has called on Government negotiators to put consumers first in the forthcoming Brexit talks by ensuring their sights are firmly set on keeping shop prices low once the UK leaves the European Union.
Pledging a positive and constructive approach to achieving the best possible outcome from the negotiations starting in March, the BRC said in a letter to Secretary of State for International Trade Liam Fox that the Government's strategy must focus on finding opportunities for lowering import costs as well as avoiding any increase in tariffs.
BRC CHAIRMAN RICHARD BAKER spelled out the importance of achieving trading arrangements with the rest of the world that do not put household budgets at risk.
"We will be supporting the Government through this complex and difficult process, helping them analyse how increased cost pressures on retailers could mean higher shop prices and identifying any opportunities for new trade deals that could benefit individuals and families" he said, launching the BRC's Brexit campaign.
"The retail industry is the UK's biggest importer, and has huge experience of importing from every corner of the world. We will be engaged in a constructive dialogue with government that will bring our experience to bear on the Brexit talks to the benefit of everyone in the UK" he added.
COST HEADWINDS
While UK retailers have been very successful in insulating consumers from the cost of rising business rates and labour, the recent devaluation of the pound in relation to our most important trading currencies is compounding economic headwinds, while years of deflation have left little margin to absorb added cost from import tariffs and administrative burdens.
Moreover, failure to strike a good Brexit deal by 2019 would have a disproportionately severe impact on retailers and their customers, because if the UK fell back on to World Trade Organisation rules the new tariff rates that the UK would apply to imports from the EU would be highest for consumer staples like food and clothing.
For example, the average duty on meat imports could be as high as 27%, while clothing and footwear would attract tariffs of 11-16% versus the current zero-rating for all EU imports.
Falling back on to WTO rules would also increase the cost of sourcing from beyond the EU. The import cost of women's clothing from Bangladesh would be 12% higher, while Chilean wine would be 14% dearer for importers. This contrasts with duty rates that would apply to raw materials and semi-finished products, many of which would be zero-rated or attract rates of duty of below 10%.
Undoubtedly, there will also be opportunities to reduce the costs of international trade outside the EU. Some of these may take time to materialise – free trade agreements typically take five or six years to negotiate.
But other opportunities to liberalise trade could be realised more quickly. For example, the UK would be free to adopt its own scheme of trade preferences (GSP) for developing countries as soon as it leaves the EU.
In adopting a national version of the GSP, the UK could look to expand the number of countries that could benefit, it could make it easier for goods to comply with the rules-of-origin that allow access to the tariff preferences and it could reduce the number of products that are currently exempted from the scheme. Not only would this be good for UK consumers, it would provide a great boost to economic development in countries like Bangladesh, Kenya and Sri Lanka.
A FAIR DEAL FOR EU COLLEAGUES
The BRC will also be campaigning with other industry groups for an early end to the uncertainty facing EU workers now residing in the UK and contributing to our economy. The UK retail industry employs between 100,000 and 200,000 EU nationals, who make a huge contribution in every type of role from the boardroom to distribution centres and customer service. They deserve the reassurance that they will still be welcome here, whatever Brexit may bring.
FOCUS ON GROWTH
The third main platform of the BRC's campaign will be a call on the Government to introduce only such domestic legislation and regulations on the retail industry that will promote growth during what will be a challenging time for retailers and the three million people they employ.
While retailers are happy to play their part in working for a constructive outcome to the Brexit talks, they will also be dealing with the impacts of a challenging economic outlook, intensifying competition and rapid structural change – making it considerably more difficult to protect consumers from the impacts of a greater regulatory burden.

Source : British Retail Consortium
www.brc.org.uk/news/2016/brc-says-uk-brexit-strategy-must-focus-on-a-fair-deal-for-consumers/

Sign-up for our weekly newsletter here.
If your business is interested in pricing intelligence or you're currently trying to track retail prices manually, there really is a much easier way. Just contact us here.
To advertise on the Insight DIY website and download our media pack, click here.
10 October 2016

Insight provides a host of information I need on many of our company's largest customers. I use this information regularly with my team, both at a local level as well as with our other international operations. It's extremely useful when sharing market intelligence information with our corporate office.

Paul Boyce - European CEO, QEP Ltd.