UK DIY News
BRC warns 900,000 retail jobs could be lost by 2025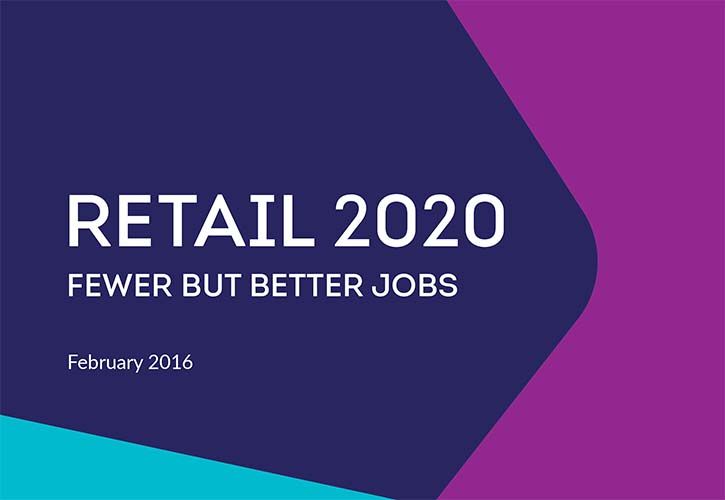 According to a new report from the British Retail Consortium (BRC), up to 900,000 retail jobs could be lost by 2025, as digital technology reshapes the retail industry and the cost of labour increases.
However, the Retail 2020 report said the jobs that remained would be more productive and higher earning.
Other key areas of the report include
store closures on UK high streets and town centres could exacerbate the impact on employment, with the most vulnerable low paid staff in fragile areas most at risk
smaller businesses are likely to be disproportionately affected as they generally have fewer ways in which to respond to rising costs
fewer but better jobs could mean improvements in the quality and variety of the offer to customers, continuing competitiveness in pricing and greater productivity
The report also makes a number of recommendations to mitigate the impact of the changing industry landscape:
rebalance the burden of taxation, by fundamentally reforming the business rates system
ensure the remit of the Low Pay Commission is strengthened and clarified with regard to the National Living Wage
greater employer leadership of the apprenticeship levy including more discretion for employers over how and where it is spent
BRC chief executive Helen Dickinson said: "The key conclusions of today's report are not surprising – there will be a further contraction in retail space and a reduction in the number of people employed in retail.
"Individual retailers will find their own paths to 2020 and beyond but from an industry perspective, we hope to see technology and competition resulting in better experiences for the customer and better jobs for those working in retail."
Chairman of the BRC and John Lewis Partnership Sir Charlie Mayfield said: "The report reaches some positive conclusions. Customers will get better choice, better value, more convenience and more personalisation.
"Retailing will be more productive, powered by better jobs that offer the chance to develop a wide array of skills and greater earnings. Not because of the National Living Wage, but because differentiation between competing retailers will depend on it".
Tesco chief executive Dave Lewis said: "The combination of price deflation, business rate rises, and growing labour costs is putting increasing pressure on a highly competitive sector which is already going through a time of great change.
"In order to minimise the impact on retail jobs across the country, we need to work in collaboration with government and other key stakeholders to ensure there is a considered response to this structural change.
"Getting this response right will have a positive impact on the retail industry, but also on the wider economy, social mobility, geographical balance, training and employment more broadly".
Source: British Retail Consortium
www.brc.org.uk
29 February 2016

Insight DIY is the only source of market information that I need and they always have the latest news before anyone else.

Neil Anderton - Sales Director, British Ceramic Tile