UK DIY News
BRC-KPMG: March retail sales underpinned by slow but steady growth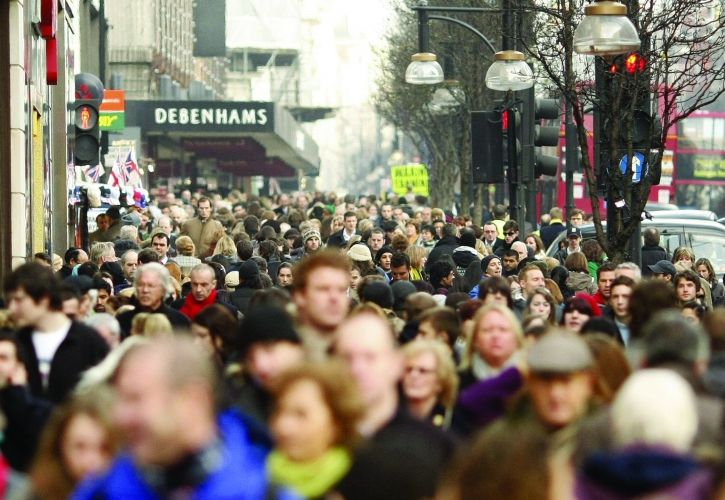 UK retail sales increased by 3.2% on a like-for-like basis from March 2014, when they had decreased 1.7% on the preceding year. On a total basis, sales were up 4.7%, against a 0.3% fall in March 2014. Adjusted for the BRC-Nielsen Shop Price Index deflation, total growth was 6.8%. The figures are flattered by the inclusion of Easter in March this year against April last year.
- Total Food sales experienced their strongest growth since July 2013, helped by the Easter distortion. Growth was also strong in the home categories but subdued in the fashion ones.
- Online sales of non-food products in the UK grew 12.3% in March versus a year earlier, when it had grown 12.8%. The Non-Food online penetration rate was 17.6%, up from 16.9% in March 2014.
Helen Dickinson, Director General, British Retail Consortium, said: "People hit the high street in March as the three month average showed that brick and mortar stores have contributed more to growth than online sales - the first time since August 2014. Looking at retail as a whole, there was a 4.7 per cent jump in sales, strengthened by the inclusion of Easter but underpinned by slow but steady growth.
"An increase in consumers venturing out to shop can be expected at this time of year and although this period is often difficult to measure due to Easter distortions, we saw a marked increase in sales across home categories including Furniture and Household Appliances, even though fashion sales were a bit subdued. As could be expected during Easter, shoppers had a greater appetite for food with a 1.8 per cent increase in sales over the last three months.
"All-in-all, retailers can also be satisfied with the consumer response to their Mother's Day and Easter offerings, but it is important to note that April figures will be impacted by the absence of Easter this year."
David McCorquodale, Head of Retail, KPMG, said: "An early Easter and better economic news helped lift retail sales out of the doldrums in March and the sector posted the strongest sales growth seen in nearly a year.
"While the figures are inflated by the timing of Easter, they are still a welcome boost for retailers who have battled flat or falling like for like sales for the last quarter. As anticipated furniture and home accessory retailers were the major beneficiaries of the bank holiday break, seeing sales soar as shoppers focussed on the home and garden.
Signs of recovery were also seen in the grocers' figures, who are mounting a slow but steady fight back. However price deflation continues to dog the sector, and while supermarkets may be selling more, they are peddling hard to stand still. Demand is definitely pushing in the right direction, but there is a long way to go before like for like food sales are back in positive territory.
"Any retail recovery is built on confidence and uncertainty around the outcome of the election continues to cast a shadow over the long term recovery of the sector. If the result causes concern and confusion this could be the factor that stifles consumer spending."
Source : BRC
www.brc.org.uk/brc_news_detail.asp?id=2797
14 April 2015

Thank you for the excellent presentation that you gave at Woodbury Park on Thursday morning. It was very interesting and thought-provoking for our Retail members. The feedback has been excellent.


Martin Elliott. Chief Executive - Home Hardware.