UK DIY News
BRC-KPMG Retail Sales Monitor shows flat, distorted March sales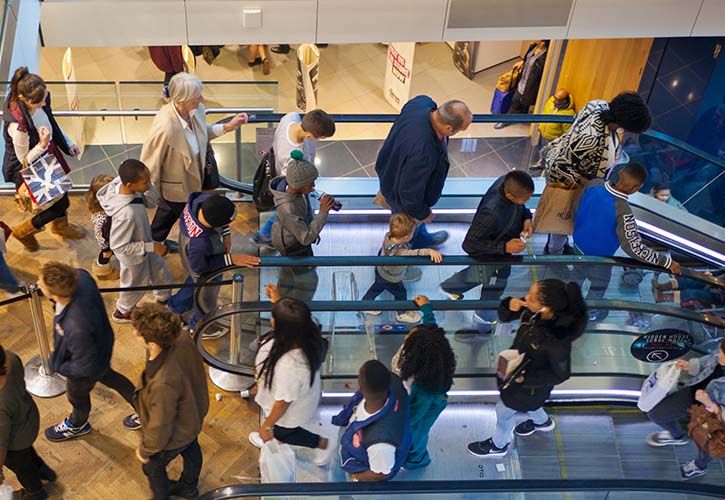 The BRC - KPMG Retail Sales Monitor covering the five weeks 28th February 2016- 2nd April 2016 shows that March sales were flat, but distorted.
Helen Dickinson OBE, Chief Executive, British Retail Consortium
"Neither growth nor decline in total year-on-year sales in March, although this relatively disappointing picture is distorted by the earlier timing of Easter this year. Food in particular was affected by this timing effect, with sales over the last three-months falling 0.7 per cent; the largest decrease since June. The fashion category also found the going tough, with both clothing and footwear sales showing their largest decline since September 2014, despite increased promotional activity. However, it was a bit of a mixed picture across the industry as a whole with big ticket items continuing to do well and furniture being the main contributor of total sales growth.
"Looking at the long-term picture, the rolling 12-month average growth slowed to 1.4 per cent, its lowest since August 2015. This slowdown can't be viewed in isolation; retail is an industry undergoing significant structural change as the investment in the digital offer continues apace while, from a consumer perspective, more disposable income is being spent on leisure and entertainment."
David McCorquodale, Head of Retail, KPMG
"Despite the clock move bringing extra hours of daylight, there was no 'spring forward' for retail sales during March with growth broadly flat overall. Earlier Easters are not always good for the fashion industry as consumers are put off purchases of lighter fashions and footwear in cooler temperatures and this was certainly the case this year. However, furniture and home accessories benefited from consumers taking on home improvement projects over the long weekend while the 'Mother's day effect' boosted sales of jewellery and watches.
"The grocery sector's drive for everyday low pricing and waste reduction contributed to the decline in food and drink sales, pulling the three-month average total sales into the negative.
"Looking ahead, retailers will be hoping for fewer April showers this month to entice spending on these newly launched ranges and to help alleviate the additional cost burden with the implementation of the National Living Wage."

Image: IR Stone / Shutterstock.com
Source : BRC
www.brc.org.uk/brc_news_detail.asp?id=2963
12 April 2016

Insight DIY is the only source of market information that I need and they always have the latest news before anyone else.

Neil Anderton - Sales Director, British Ceramic Tile