UK DIY News
BRC-KPMG: retail sales relatively flat in December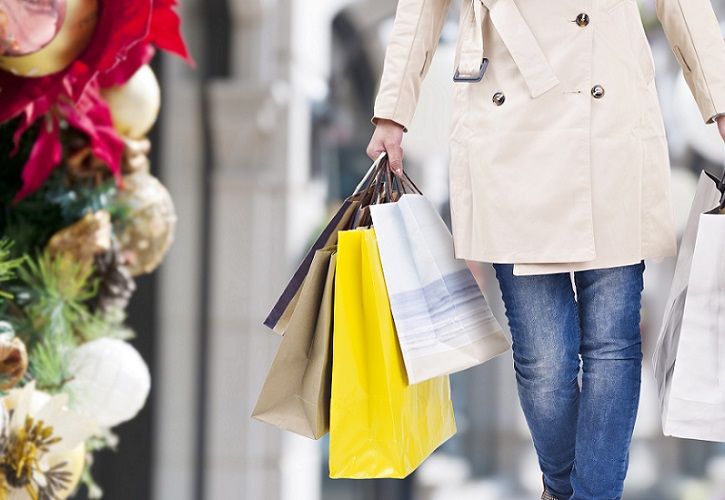 UK retail sales rose by 0.1% on a like-for-like basis from December 2014, when they had decreased 0.4% from the preceding year. On a total basis, sales were up 1.0%, against a 1.0% rise in December 2014.
• Adjusted for the BRC-Nielsen Shop Price Index deflation, total growth was 3.0%.
• Total growth was above the 3-month average of 0.9% but weaker than the 12-month average of 1.7%.
• Total Food sales grew 0.2% over the three months to December and 0.3% over the twelve months. On a three-month basis, total Non-Food sales were up 1.5%, the weakest growth since January 2013.
• Online sales of Non-Food products in the UK grew 15.1% in December versus a year earlier, when they had grown 7.0%. The Non-Food online penetration rate was 19.7%, up 2.4 percentage points from December 2014.
Helen Dickinson, Chief Executive, British Retail Consortium, said: "2015 drew to a disappointing close for retailers, with December seeing just 1 per cent sales growth, notwithstanding the strong underlying momentum of an improving consumer environment buoyed by rising real incomes, low inflation and low unemployment. Online performed strongly as consumers embraced the convenience and flexibility that more sophisticated retailers offered. Nevertheless, the boost from online was not enough to make this a Christmas to remember for most retailers. The three month rolling total sales across all categories was the weakest for the entire year, with only 0.9 per cent growth, while non-food saw its slowest performance since January 2013.
"Looking at the year as a whole, the strongest performing categories include those related to the home, supported by a robust housing market, renewed strength in mortgage approvals and a generally healthier appetite among consumer for credit. With price deflation and offers aplenty, the current retail climate is great news for consumers, however retailers are not benefiting from the improved economic climate in the same way that other sectors have done. This is in part due to changing consumer shopping habits and the rising cost of doing business for retailers such as business rates and the national living wage due to be introduced in April. The Government has a prime opportunity in March's budget to help UK retailers continue to drive growth in the economy and create new jobs by reducing the disproportionate burden of business rates and keep going with its structural review."
David McCorquodale, Head of Retail, KPMG, said: "Despite a number of positive economic indicators, retail sales over Christmas were relatively flat with more products on discount and the depth of discounting also deeper.
"Although retailers tried to tame Black Friday 2015, it still had a significant impact on the shape of sales over the festive season, spreading spend over six weeks rather than two. Fashion sales were the losers in December as mild weather deferred the need and wet weather deferred the inclination to try and buy a new winter outfit.
"The grocers had a fairly admirable Christmas with total food and drink sales back in the black for the first time since September in spite of the persistent price deflation in the sector.
"December's star performer was Home Accessories as consumers "decked the halls" with baubles and fairy lights to get into the festive spirit. Children's Toys also had a good month as Santa delivered to "those who'd been nice" on Christmas morning."

Image credit: Adobe Stock #94815939 - imtmphoto
Source : BRC
www.brc.org.uk/brc_news_detail.asp?id=2916
12 January 2016

Insight provides a host of information I need on many of our company's largest customers. I use this information regularly with my team, both at a local level as well as with our other international operations. It's extremely useful when sharing market intelligence information with our corporate office.

Paul Boyce - European CEO, QEP Ltd.