UK DIY News
BRC-KPMG: Retail sales slow in October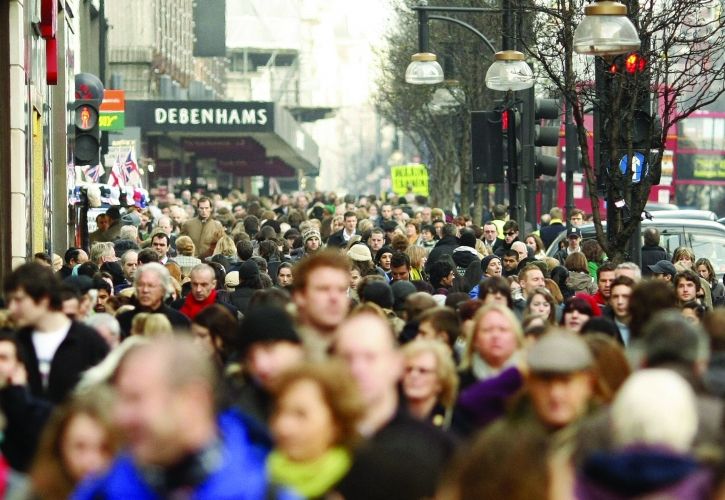 UK retail sales decreased 0.2% on a like-for-like basis from October 2014, when they were unchanged from the preceding year. On a total basis, sales were up 0.9%, against a 1.4% rise in October 2014. Adjusted for the BRC-Nielsen Shop Price Index deflation, total growth was 2.7%.
- Total growth was below the 3-month average of 1.8% and the 12-month average of 1.9%. Retailers reported that the timing of Halloween on a Saturday had a negative impact on shopping that day, while categories popular on Black Friday registered some slowdown in October.
- Total Food sales grew 0.5% over the three months to October, and 0.3% over the twelve months, which was its best performance since July 2014. On a three-month basis, total Non-Food sales were up 2.9%, almost in line with their twelve-month average of 3.1%.
- Online sales of Non-Food products in the UK grew 9.2% in October versus a year earlier, when they had grown 15.4%. The Non-Food online penetration rate was 19.1%, up from 18.4% in October 2014.
Helen Dickinson, Chief Executive, British Retail Consortium, said: "October was a somewhat disappointing month overall for retailers, with just 0.9 per cent growth, slower than the three and twelve month averages. A number of categories which we'd typically expect to be popular on Black Friday saw a slowdown in October, suggesting that some shoppers may be holding out in the hope of some great deals at the end of November. Furniture had a good month however, likely boosted by higher disposable incomes. Clothing also did well last month, driven by mid-season sales; however this may be to the detriment of retailers' profit margins. Food sales however remained static in October. The picture is brighter when we look at the three and twelve month averages, both of which continue to improve.
"With the Chancellor due to publish both the Autumn Statement and Spending Review in just a few weeks' time, the Government has an opportunity to help UK retailers to invest in growth and create new jobs by reducing the disproportionate burden of business rates and keep going with the structural review."
David McCorquodale, Head of Retail, KPMG, said: "October certainly looks to have slowed on the high-street, with many retailers probably feeling more tricked than treated as sales were relatively flat overall. Despite the heat wave last Autumn making for weaker comparables, footwear and fashion sales were affected by milder weather again this year which has continued into November and delayed many consumers from buying coats and boots.
"The grocery market continues its decline in like-for-likes but the trends are improving month by month. However, the star categories in October were furniture and home accessories driven by an increase in promotional activity and the positive impact of half-term.
"Looking ahead, retailers will be keeping a close eye on the Autumn Statement at the end of November in the hopes the Chancellor extends relief on business rates. The tactics around Black Friday will also reveal who has the strength to play yet maintain margin."
Source : BRC
www.brc.org.uk/brc_news_detail.asp?id=2890
10 November 2015

Insight DIY always publishes the latest news stories before anyone else and we find it to be an invaluable source of customer and market information.

Max Crosby Browne - CEO, Home Decor