UK DIY News
BRC-KPMG: UK retail sales growth slows in May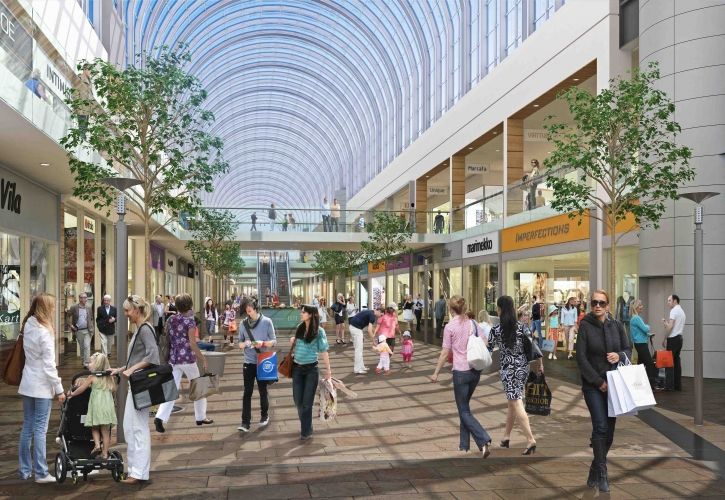 UK retail sales were flat on a like-for-like basis from May 2014, when they had increased 0.5% on the preceding year. On a total basis, sales were up 1.1%, against a 2.0% rise in May 2014 and behind the 3-month and 12-month averages of 1.8% and 1.4% respectively. Adjusted for the BRC-Nielsen Shop Price Index deflation, total growth was 3.0%.
- Furniture was the top performing category and achieved it best growth since July, barring Easter distortions. The Clothing and Footwear categories were amongst the worst performing, reporting their deepest declines since September.
- Total Food sales grew 0.5% over the 3 months to May, ahead of their 0.5% decline over the last 12 months. Total Non-Food sales grew 2.8% over the same period, in line with its 12-month average growth, which for the first time since December, fell below the 3% mark.
- Online sales of Non-Food products in the UK grew 9.9% in May versus a year earlier, when they had grown 17.0%. The Non-Food online penetration rate was 17.4%, up from 16.2% in May 2014.
Helen Dickinson, Director General, British Retail Consortium, said: "May witnessed a slow-down in sales growth, below the three-month and twelve-month average. This was mainly due to fashion sales, which experienced a decline compared with the same month last year, where we saw record demand.
"Nevertheless, May also had some positive developments. Amongst all categories, furniture performed strongest, an indication of continuing consumer confidence. There was also good news on food: after six months of marginal growth year-on-year, we are now starting to see a stabilisation in food sales despite the highly competitive market environment.
"Interestingly, May sales also reflected the growing consumer interest in fitness and healthier lifestyles."
David McCorquodale, Head of Retail, KPMG, said: "With Easter distortions behind us, May's retail sales figures were disappointingly flat.
"The slight improvement in the three-month average food sales reflect the grocer's relentless grind for growth and encouragement can be drawn from that. However, as highlighted by the decline on a like-for-like basis, this recovery continues in the eye of a price deflation storm which continues to benefit the consumer.
"Buoyed by a conclusive result in May's General Election, the housing market picked up leading to stand out performances for furniture and homeware sales. As economists predict another housing boom for the second half of 2015, these trends could be set to continue.
"Elsewhere, footwear and fashion sales wilted against strong performances last year as consumers put off the summer wardrobe refresh as they waited for the unseasonably cool May weather to improve. Many retailers stretched out summer sales events and deepened discounts in order to try and entice consumers through the door.
"Looking ahead, June may be a tough month of comparables for some with the start of the 2014 World Cup in June last year boosting sales in certain areas. However, with consumer confidence nearing pre-crisis positivity, retailers will be hoping that the improving job market, low inflation rates along with a dollop of summer sunshine will provide a welcome boost."
Source : British Retail Consortium
www.brc.org.uk/brc_news_detail.asp?id=2818&kCat=&kData=1
09 June 2015

Thank you for the excellent presentation that you gave at Woodbury Park on Thursday morning. It was very interesting and thought-provoking for our Retail members. The feedback has been excellent.


Martin Elliott. Chief Executive - Home Hardware.