UK DIY News
Budget to propose changes to Sunday trading laws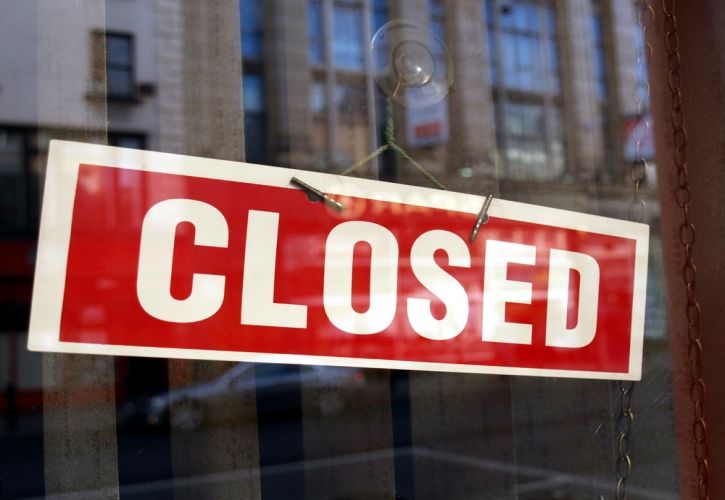 Sunday shopping is set to become an all-day affair under the biggest reform of opening hours in 20 years.
George Osborne will square up for a fight with religious leaders and unions with a plan to sweep away rules that prevent larger stores from serving customers for more than six consecutive hours on a Sunday.
In tomorrow's budget, the chancellor will present a timetable that could mean larger supermarkets and department stores are freed from Sunday trading restrictions as soon as next year. Large stores will remain closed on Easter Day and Christmas Day.
Under Mr Osborne's proposal, opening times would be devolved to elected mayors and councils.

He has been persuaded to liberalise the laws by evidence that it would boost the economy. A suspension of rules during eight weeks around the London Olympics brought a sales surge of 3.2 per cent in September 2012. The Treasury has also been influenced by research suggesting that extending Sunday shopping by two hours in London would create 3,000 jobs and extra income of £200 million a year.
The case for imposing restrictions on stores has been weakened, his aides say, by the advent of online shopping, which accounts for 11 per cent of sales overall. This rose to 17 per cent in the month before last Christmas.
London also faces being disadvantaged as other big cities, such as Paris, drop restrictions. New York has none.
The government must first push the change, to be included in an enterprise bill, through parliament, where it will face the same coalition of opponents that defeated Margaret Thatcher's first effort to scrap Sunday trading laws in 1986. The Church of England restated its opposition to any further relaxation last year. "We believe that for family stability and community life, as many people as possible should have the possibility of a common day off every week," a spokesman said in April last year.
During the election the Conservatives wrote to the Keep Sunday Special campaign — a coalition of convenience shops, religious groups and pro-family organisations — saying that the party had "no current plans to relax Sunday trading laws". They added: "We believe that the current system provides a reasonable balance between those who like to see more opportunity to shop in large stores on a Sunday and those who want to see further restrictions."
Speaking before the budget, Mr Osborne said: "Even two decades on from the introduction of the Sunday Trading Act, it is clear that there is still a growing appetite for shopping on a Sunday. There is some evidence that transactions for Sunday shopping are actually growing faster than those for Saturday.
"The rise of online shopping, which people can do around the clock, also means more retailers want to be able to compete by opening for longer at the weekend. But this won't be right for every area, so I want to devolve the power to make this decision to mayors and local authorities."
He added: "This will be another part of my plan to ensure a truly national recovery, with our great towns and cities able to determine their own futures."
Mr Osborne has the backing of Tory backbenchers such as Philip Davies, who has previously campaigned against any restrictions. Supermarkets are divided over whether further relaxation of the rules is needed. Sainsbury's has described the present rules as a "good compromise" but Asda has argued that customers are forced to pay more in local convenience shops, which do not face the same restrictions.
In February Andy Clarke, the Asda chief executive, said that the present rules resulted in a "rip-off Britain", as customers pay 30 to 35 per cent more for staples if they shop outside large supermarket trading hours.
On a Sunday these traditionally run from 10am to 4pm, 11am to 5pm or 12pm to 6pm.
"I want the rules changed," Mr Clarke said. "Why is it right for a customer who wants to buy their milk, eggs or bread before 10am on a Sunday, or after 4pm, to have to pay 30 per cent more for their goods? That's just fundamentally wrong."
Usdaw, the shopworkers' union, has previously warned against a watering-down of the Sunday trading laws. John Hannett, the union's leader, told its conference last year: "The existing Sunday trading law provides a fair and balanced compromise between competing views, allowing shop workers a little time every week to spend with their family and ensuring that Sunday remains a different day to every other."
Two thirds of shoppers are in favour of further reform to Sunday trading hours, according to a recent ComRes survey commissioned by the Open Sundays retailers' campaign group. Retailers opposing a change in the law claim their main concern is that staff will be forced to work longer hours.
Source : Francis Elliott - The Times
www.thetimes.co.uk
07 July 2015

Thank you for the excellent presentation that you gave at Woodbury Park on Thursday morning. It was very interesting and thought-provoking for our Retail members. The feedback has been excellent.


Martin Elliott. Chief Executive - Home Hardware.