International DIY News
Builders Warehouse opens first 'Green' store in South Africa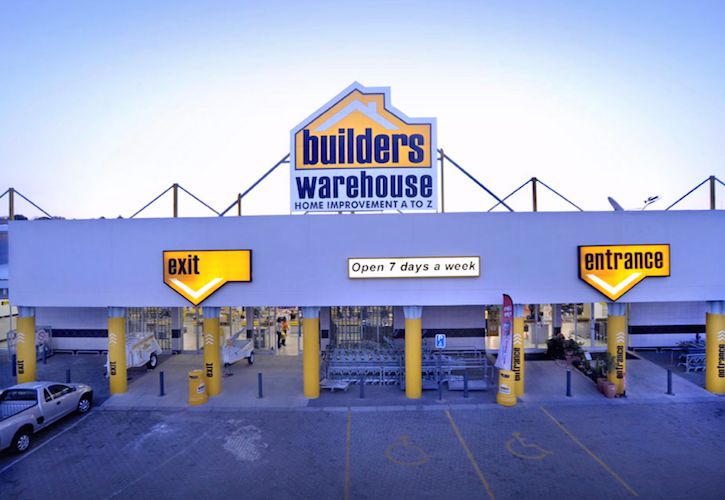 Builders Warehouse has announced the North Riding store will be its first to make use of renewable energy. The store has a 126 kilowatt peak plant which consists of 400 roof-mounted polycrystalline PV panels. The plant will provide approximately 70% of the store's daytime energy requirements and 16% of the store's total annual energy consumption.
In line with Massmart's on-going commitment to reducing its environmental footprint, Builders Warehouse is the third Massmart store with renewable energy following Makro Carnival and Makro Woodmead, which have installed solar plants capable of generating approximately 2million kWh of electricity per annum.
Massmart Group Sustainability Manager Alex Haw says: "An interesting feature of the Builders plant is that it is 'grid interactive' – meaning that the solar PV system will provide power in conjunction with the City Power supply. During power outages, it will continue to produce power and synchronise with the diesel generators on the site-maximising efficiency and minimising costs."
To further minimise the stores impact on the environment, Builders has added additional green technologies to reduce overall water and energy consumption. These include installing daylight harvesting, lighting controllers, energy efficient lighting, evaporative cooling systems and rainwater harvesting tanks.
Builders North Riding store has a daylight harvesting system that reduces its electrical lighting requirements. Other energy saving technologies include 100% LED lights throughout the store and motion sensors in the offices and storage rooms that automatically switch lights on and off.
Source: Insight Team/Massmart Press Release
Interested in all the latest news on Massmart and Builders Warehouse? Sign up for our weekly Insight DIY newsletter here.
25 May 2017

Thank you for the excellent presentation that you gave at Woodbury Park on Thursday morning. It was very interesting and thought-provoking for our Retail members. The feedback has been excellent.


Martin Elliott. Chief Executive - Home Hardware.